Hey, sauce lovers! Are you ready to make something delicious in your kitchen? Today, we will learn a great recipe that will make your fried chicken, fries, or whatever you like taste even better. We're talking about the Slim Sauce recipe, which isn't a secret anymore.
Slim Chickens Slim Sauce
You've probably heard of Slim Chickens, right? Since 2003, this cool restaurant chain has won over foodies with its delicious chicken tenders, wings, sandwiches, and more. But let's not forget the Slim Sauce, which is the show's real star.
This isn't just any sauce; it's Slim Chickens' secret sauce, the magic touch that makes their dishes even more delicious. It's like the superhero of all chicken sauces, plunging in to save the day when your chicken needs a flavor boost.
The Slim Sauce is a perfectly balanced mix of flavors. It has a kick of pepper that wakes up your taste buds, a hint of tomato that gives it a tangy sweetness, and a sprinkle of herbs that gives it a depth of flavor.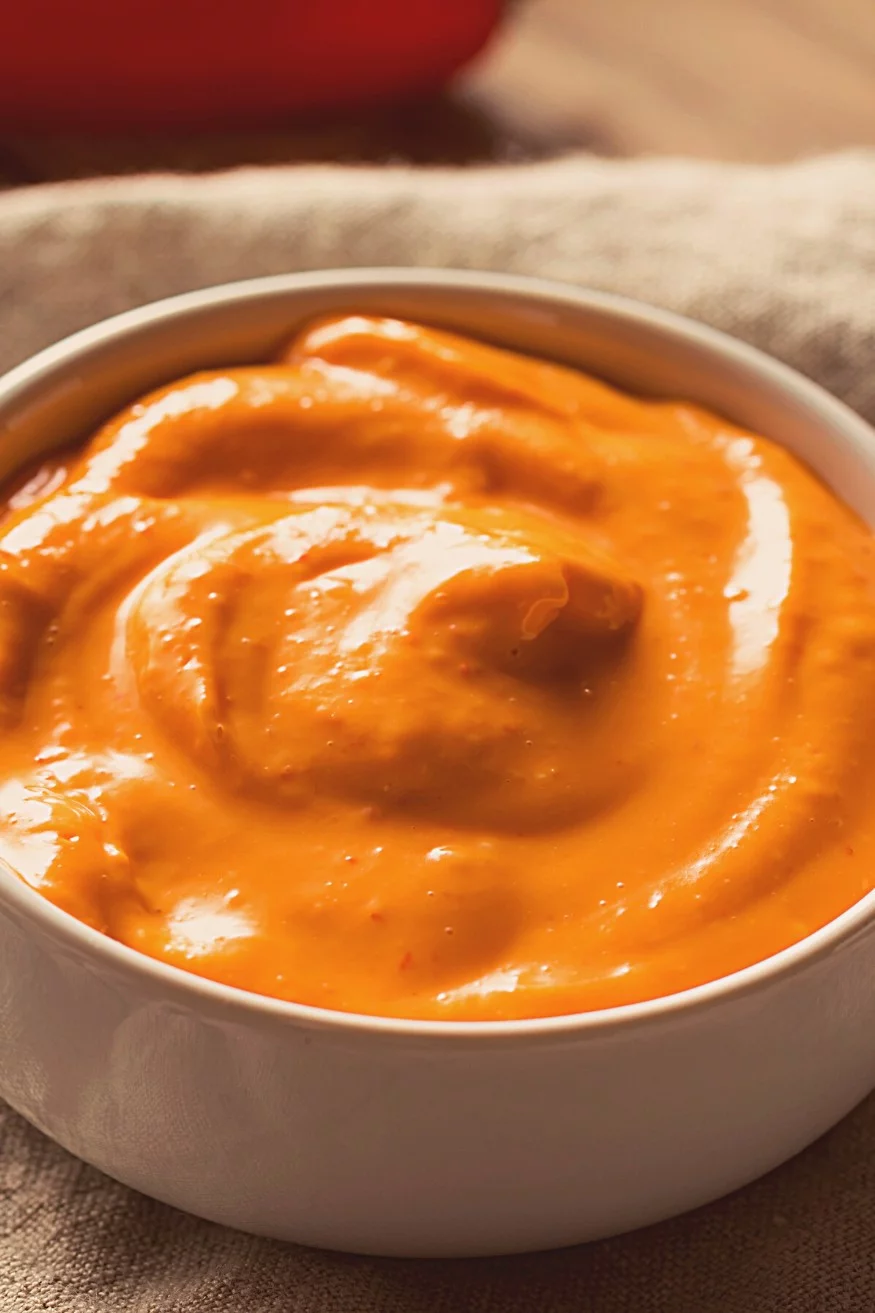 Slim Sauce Recipe
Let's dive into the Slim Sauce recipe – a tasty gem from Slim Chickens. Simple to make and perfect for giving your meals an extra flavor. Time to roll up your sleeves and start mixing!
Ingredients
2 cups Heavy-Duty Mayonnaise
1/3 cup of Tomato Sauce
1/2 cup of Tomato Paste
1/4 cup of White Sugar
1 ½ tsp of Paprika
1 ½ tsp of Black Pepper
1 ½ tsp of White Vinegar
1 ½ tsp of Real Lime Juice
1 tsp of Salt
1 Tbsp of Melted Butter
Instructions
First, melt the butter in a microwave-safe bowl. Keep an eye on it and stop the microwave as soon as it melts.
Next, stir in the sugar until it has dissolved.
Once it has cooled down a bit, add the rest of the ingredients. Give it a good stir until everything is well mixed.
Place it in the fridge for an hour, and it's ready to serve!
You got a Pinterest board that's starving for some saucy recipes? Share the image below onto your amazing board – it's the Slim Chickens Slim Sauce recipe and virtually begging to be pinned. Your friends and followers will thank you, and your future self will give you a high-five when you're yearning for this sauce and know just where to find it. 🙂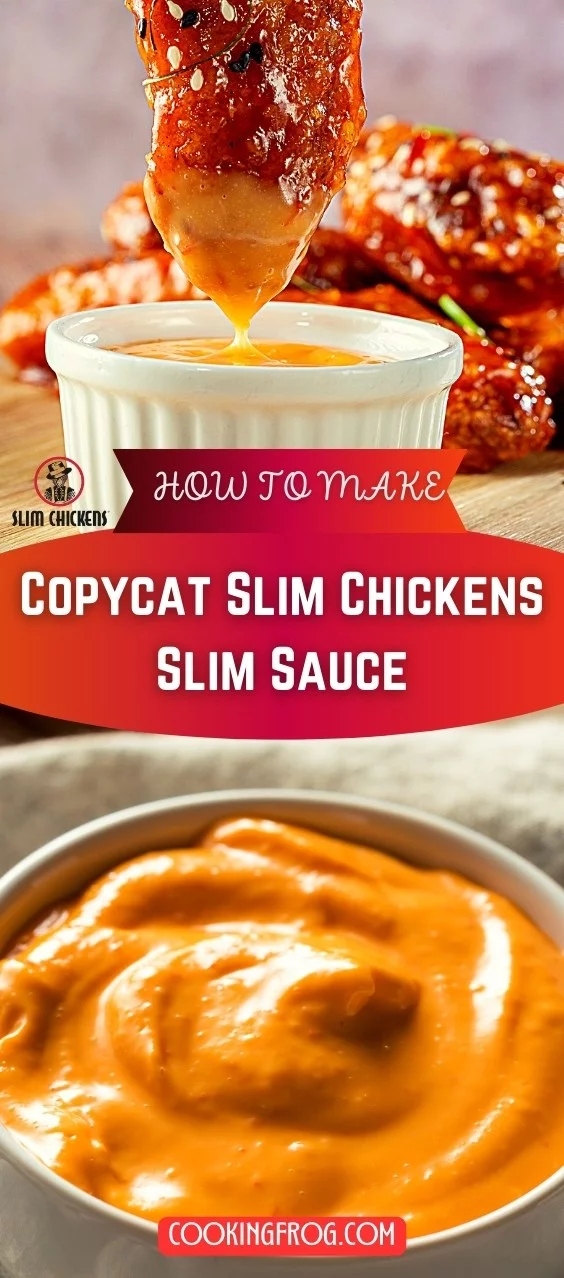 What To Seve With Slim Chickens Slim Sauce
The Slim Sauce is adaptable and can be served with various meals. Here are some dishes that go incredibly well with this sauce:
Fried Chicken Tenders: This is a classic pairing. The richness of the sauce completes the crispy chicken tenders perfectly.
Chicken Wings: Whether baked or fried, or these Blackstone griddle chicken wings and slim sauce are a match made in heaven.
French Fries: Dip those golden, crispy fries into the slim sauce for an elevated snacking experience.
Wraps and Sandwiches: Use the slim sauce as a spread or a dip for any wrap or sandwich.
Grilled Vegetables: Drizzle some slim sauce over grilled veggies like these Brussel sprouts for a flavorful twist.
Fish Tacos: Add a bit of slim sauce to your fish tacos for a creamy, tangy kick.
Mozzarella Sticks: Dip these cheesy treats into the slim sauce for a flavor burst.
Quesadillas: Adding a bit of slim sauce can turn a simple quesadilla into a gourmet treat.
Shrimp: Pair roasted shrimp with slim sauce for a delightful seafood dish.
Potato Wedges: Perfect for dipping, potato wedges and slim sauce are a dynamic duo.
Pulled Pork Sandwiches: Add some slim sauce to your pulled pork sandwich for a tangy twist.
Veggie Sticks: Slim sauce makes for a great dip for raw veggies like carrots, cucumbers, and bell peppers.
More Delicious Sauces
Can I Swap the Ingredients for Slim Sauce?
Sure thing! Feel free to swap out the white vinegar for apple cider vinegar or use brown sugar instead of white. And remember, this sauce recipe is already gluten-free, but always check the labels if you're sensitive to gluten.
How Long Does Slim Sauce Last?
You can keep this sauce in the fridge for about 3 to 4 days. Just ensure it's covered and sealed well, and you're good to go!