This authentic Louisiana hot sauce recipe is sure to ignite your taste buds. This sauce is not for the faint of heart; it is made with a blend of fiery jalapeño peppers and powerful, delicious ingredients.
But if you like your meals with a little more spice, then this recipe is for you. To that end, let's get the necessary items together, put on our aprons, and begin cooking!
Homemade hot sauce is surprisingly simple to make, and the resulting condiment is a flavorful and scorching way to spice up any meal. So crank up the stove because we're about to indulge in some spicy Louisiana cuisine.
This Popeyes' spicy chicken sandwich sauce is made with Louisiana hot sauce as a key ingredient. So if you're a fan of a bit of heat, this sandwich is definitely for you!
What is Louisiana Hot Sauce?
Made of vinegar, red pepper, and salt, Louisiana Hot Sauce is a sort of hot sauce that is frequently used in Cajun cuisine. It is a thin, hot sauce that is frequently used to flavor and spice up Cajun delicacies like gumbo and jambalaya.
Additionally, it is frequently used as a marinade or seasoning for vegetables, fish, and meats. A versatile condiment that can be utilized in various dishes, Louisiana Hot Sauce has a tangy, spicy flavor with a balance of heat and vinegar.
Since the 1800s, this hot sauce has been made with tasty fermented chilies and aged in oak barrels to give it more flavor, and in 1928 Bruce Foods first marketed it. It's the perfect way to give your dishes a Cajun flavor without burning your mouth.
Louisiana Hot Sauce is the best "everyday" hot sauce for people who like a little kick but don't want to overpower their taste buds. It has only a few simple ingredients and just the right amount of heat.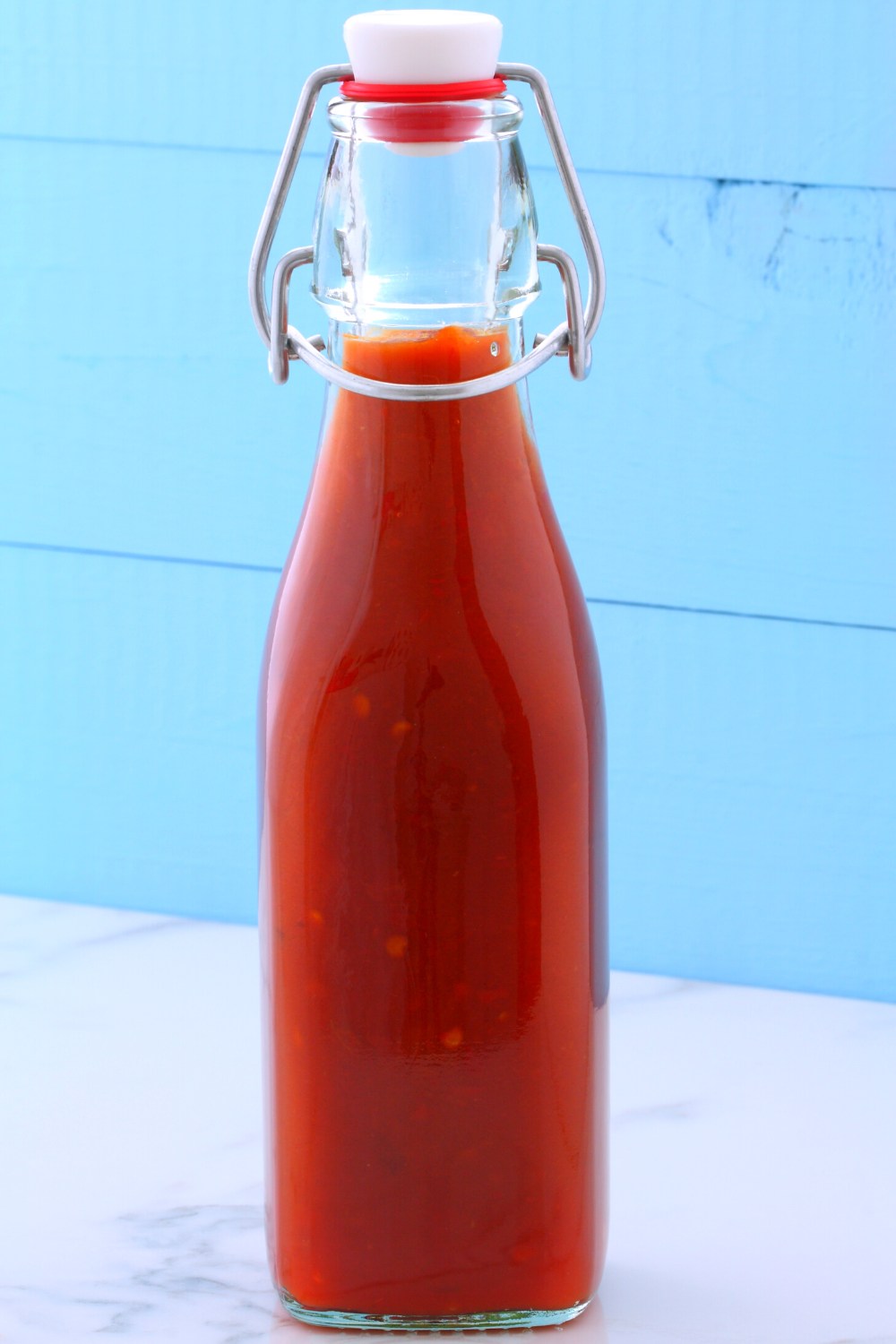 Are Louisiana Hot Sauce and Tabasco the same?
Louisiana hot sauce is a sauce made originally from cayenne peppers and vinegar. It is thin and bright red in color. It is frequently used in cooking as a condiment or seasoning.
Tabasco sauce is a hot sauce made from tabasco peppers, vinegar, and salt. It has a thicker consistency and a darker red color than Louisiana hot sauce. It is also used as a condiment or seasoning, and its peculiar flavor is well known.
While both spicy sauces contain peppers and vinegar, they are prepared from different types of peppers and have distinct flavor profiles.
Why you'll love this recipe
Do you want to make your own hot sauce that tastes great and doesn't have any of the questionable preservatives and additives that you can find in store-bought sauces? You're at the right place!
This recipe is very easy to make and has just the right amount of spice, tangy vinegar, and sweetness. And what's best? It's very adaptable, so you can use it as a dipping sauce, a drizzling sauce, or in any other way you like.
For this recipe, I chose red jalapeno peppers, but if you're feeling adventurous, you can use Cayenne peppers, red serrano peppers, or substitute any other kind of pepper you like.
This sauce is naturally gluten-free, vegetarian, vegan, dairy-free, soy-free, and nut-free, and includes no added sugar, so almost everyone may eat it. To improve your hot sauce, why not give it a try?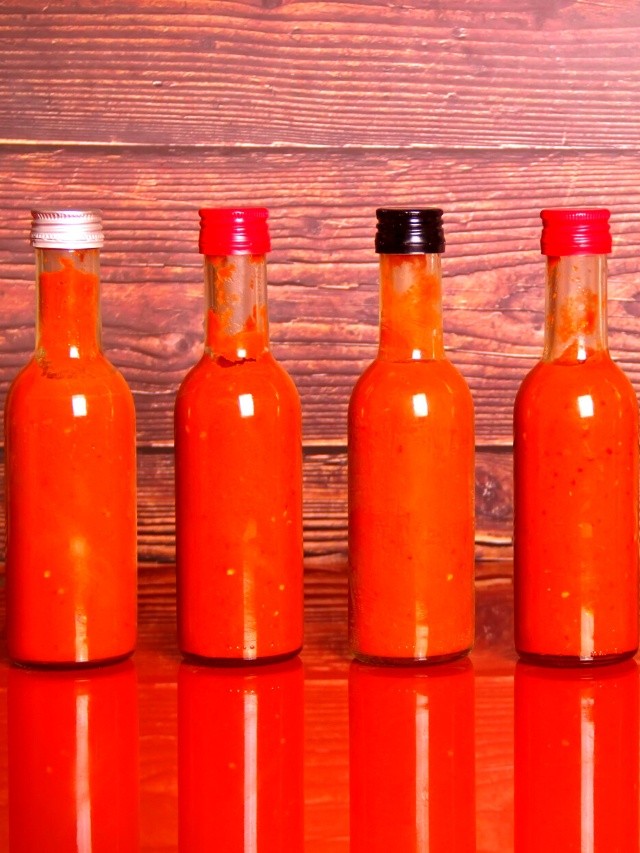 Which vinegar to use for this recipe?
With so many choices, you're sure to find the perfect match. I use white vinegar in this recipe; it's the most suitable vinegar for these kinds of recipes.
Or, if you want something a little bit milder, try white wine vinegar or rice vinegar, which adds a touch of sweetness to the mix. Red wine vinegar, which is made from fermented red wine, has a taste that is a little bit fruity.
Try apple cider vinegar for a fruity sweetness. Malt vinegar, which is made from barley ale, gives food a strong, unique taste. You could also try balsamic vinegar, coconut vinegar, or raisin vinegar for even more choices. There are a lot of things you can do. Choose what you like and start experimenting!
Louisiana Hot Sauce Recipe
This wonderful Louisiana-style hot pepper sauce will add a kick to your meals! Perfect for adding a little zing to any dish.
Ingredients
1-pound red chili peppers chopped (use red jalapeno, cayenne, or others you prefer)
2 tsp of salt
1 ½ cup of white wine vinegar, or to your preference.
Instructions
Start by heating up a big pot over high heat and tossing in chiles, vinegar, and salt. Let it boil for 5-6 minutes, then turn the heat down and let it simmer until the chiles are nice and soft.
Next, blend everything up in a food processor or blender, creating a little vent to let out some steam. When it's all smooth and creamy, set it aside to cool.
When it's done, transfer the sauce to an airtight container and place it in the fridge for up to two weeks.
You can store it in the fridge for up to four months! Just make sure to give it a good shake before serving to make sure all the flavors are evenly distributed.
Spread the spicy love and share this Louisiana hot sauce recipe on your Pinterest board! Just click the image below.