Eel Sauce Recipe – Unagi Sauce or, Kabayaki or Nitsume. It is a sauce that goes amazing with grilled fish or even chicken and is used very often as a drizzle over sushi. Savory, sweet and saturated in flavor, this amazing Homemade Unagi or Eel Sauce could be the next dream sauce for your dishes!
Perhaps you have tried grilled unagi (eel) or sushi with unagi before? If you haven't, you can check our Unagi Sushi Recipe here. That caramelized and sweet, a bit salty sauce which goes with the sushi is an irresistible golden-brown sauce called the Unagi Sauce.
What is Unagi Sauce?
Unagi no Tare, or simply Unagi sauce, is really a unique form of thick and sweetened soy sauce.

Historically, it's usually applied to grilled eel or other dishes that feature grilled eel for example, unagi don (Unadon/Unaju) or sushi unagi. Though there are lots of brands of this sauce available on the market, the very best eel sauce is without a doubt, homemade eel sauce.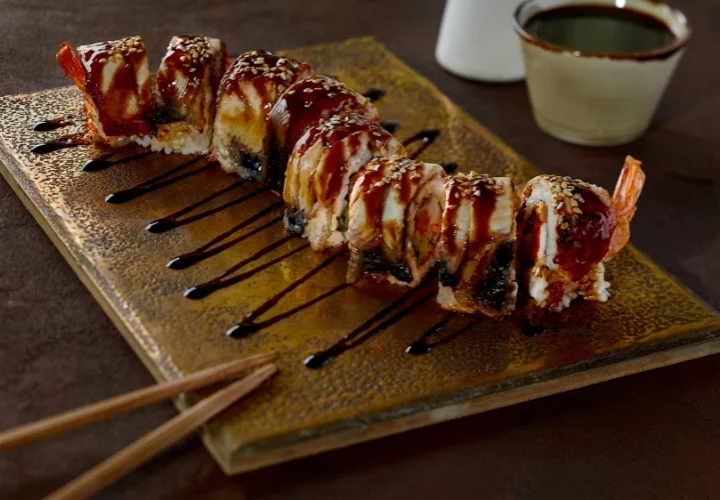 How to make Homemade Unagi Sauce?
Making homemade unagi sauce is really as simple as you can imagine. You simply need four ingredients, mirin, sake, sugar, and soy sauce – to make a rich in flavor, umami-filled eel sauce. Put the mixture in a small pot and allow it to simmer on the stove till the sauce is nicely caramelized and thickened to your desired liking.
The best thing about making this sauce in your kitchen instead of purchasing the pre-made one is you can choose the sweetness and saltiness levels. And you will find no bad additives in the ingredients.
Gluten-Free Unagi Sauce
For the gluten-free version of Unagi sauce, simply use the gluten-free version of the soy sauce!
How to use Unagi Sauce?
Besides the usual unagi dishes, unagi sauce is amazingly delicious on any BBQ dishes. Some examples like grilled tofu, grilled mushrooms, grilled meat, grilled fish and many more. All you want is really a light brush or perhaps a drizzle with this sweet-savory sauce to strengthen the flavor of your dish. Furthermore, you should use the eel sauce as a marinade for meat dishes or as a dressing for noodles.
You must check out this recipe if you're searching for a new flavor to enhance your grilled meals in 2022! It is undoubtedly one of my personal favorite sauces to make in the summer.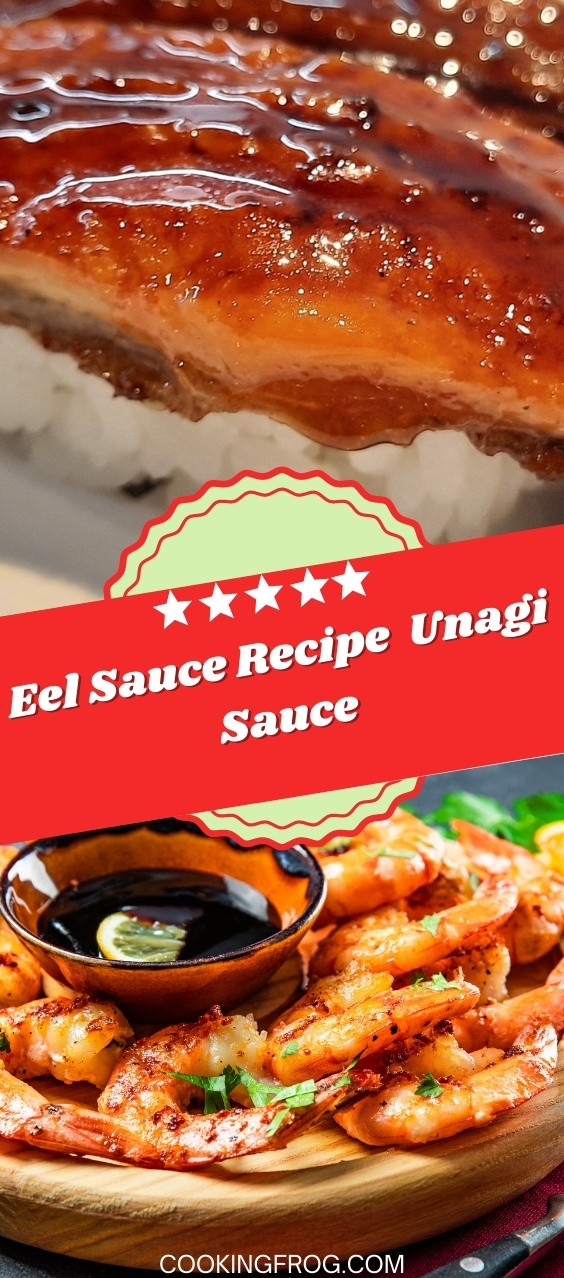 Ingredients
¼ cup of Aji-Mirin
1 ½ Tbsp of Sake
2 ½ Tbsp of sugar
¼ cup soy sauce (for a gluten-free version, gluten-free soy sauce)
How to make Eel Sauce (aka Unagi Sauce)?
Take all the ingredients and gather them.
Using a small saucepan, add sake, mirin, sugar. Start the heat to medium heat and whisk the mixture nicely.
After that, add soy sauce and bring the mixture to a boiling point. When it starts boiling, lower the heat to the low and keep on simmering for about 20 more minutes.
You will see more bubbles towards the end of cooking.
Switch off the heat and let it chill. The sauce will be even more thick because it cools.
You are able to store the sauce within an airtight jar and retain in the fridge for approximately 2 weeks.