With our easy and delicious recipe, you can make a Chick-fil-A-style Cool Wrap in the comfort of your own kitchen. Skip the fast-food line and enjoy the satisfaction of making a delightful homemade grilled chicken wrap that tastes just like the original. Improve your cooking skills and enjoy the ultimate Chick-fil-A Cool Wrap copycat experience.
The Chick-fil-A Cool Wrap is a more suitable option known for its mouthwatering taste. Grilled chicken, which is more nutritious than breaded and fried chicken, is wrapped in a wholesome flaxseed wrap with fresh lettuce and finely grated cheese.
This copycat Chick-fil-A Cool Wrap is easy to make in your own kitchen and tastes just like the original. It's an exact copy of the original and promises a delicious homemade meal that's quick and easy to make.
Chick-fil-A Cool Wrap Copycat
Chick-fil-A has always been my top pick for a fast, flavorful meal when I enjoy various activities. The Grilled Chicken Cool Wrap has won my heart, and I've learned how to make an authentic version of it at home!
This recipe is the perfect way to use up leftover grilled chicken. With just a few easy ingredients, you can make a delicious dinner or an enjoyable lunch in no time.
Feel free to combine and match ingredients based on what you have on hand, saving time and money in the process. Trust me, diving into the world of copycat recipes is a fun and tasty adventure you won't regret!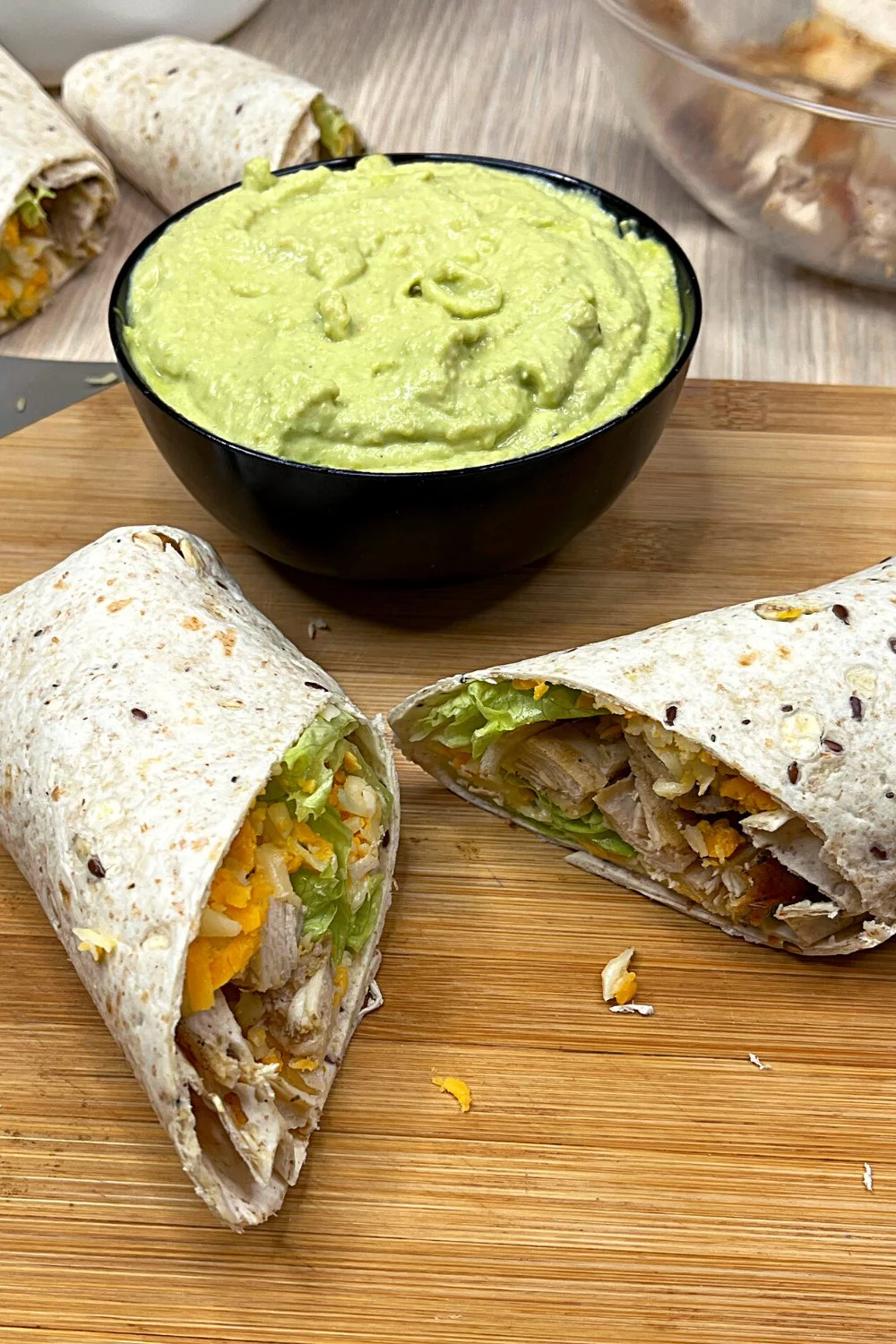 More Chick-fil-A Recipes:
Don't miss out on our other delicious Chick-Fil-A-inspired recipes:
Ingredients you'll need
Grilled Chicken Breasts: Adds a tender, succulent, and protein-filled base to the wrap, boosting its flavor and pleasing your taste buds.
Leaf Lettuce Leaves: They add a nice crunch and freshness, which goes well with the grilled chicken.
Shredded Monterey Jack and Cheddar Cheese: Melts into a gooey, cheesy excellence, creating a fantastic mix of flavors that's hard to resist.
Flaxseed Flour Flat Bread: Serves as a wholesome, nutty base for the wrap, making it more nutritious and delicious.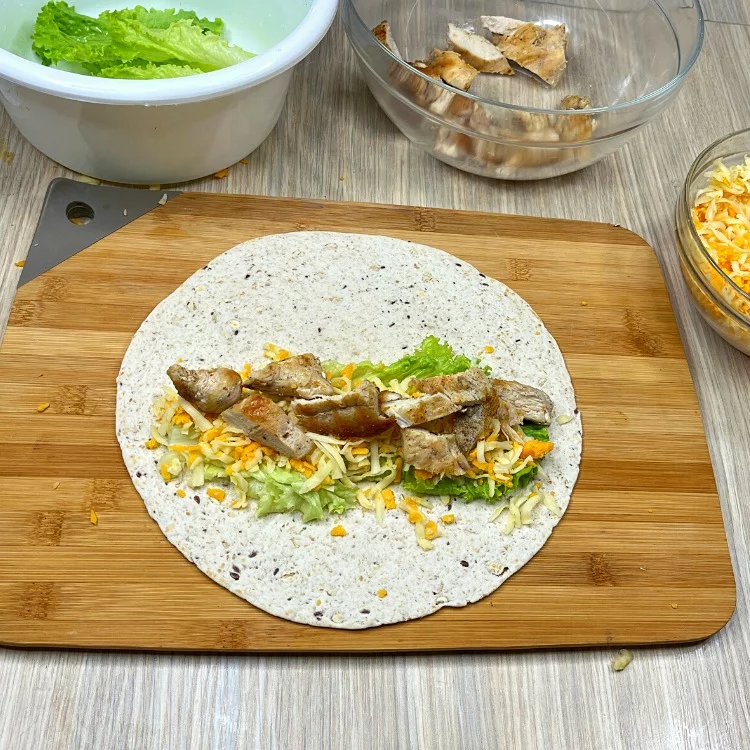 Recipe Tips & Variations
Grilled Chicken: Achieve perfectly cooked chicken on an outdoor grill (charcoal or gas) or indoors with the help of a grill pan or electric grill.
Veggie Delight: To add more flavor and nutrients to your wrap, you can add sliced tomatoes, red bell peppers, onions, or your favorite greens.
Dressing Decisions: The Avocado Lime Ranch goes well with this homemade cool wrap. Read on to find out how to make it!
For a tasty twist, you could also use regular ranch dressing, green goddess dressing, this burrito sauce, or this fantastic Chick-Fil-A sauce.
Can I Make Chick-Fil-A Cool Wrap with Pre-Cooked Chicken?
Absolutely! Even though freshly grilled chicken makes the most flavorful wraps, it's fine to use leftover grilled chicken from a previous meal or even frozen grilled chicken that's already been cooked if you want to speed up the process and make things very easy.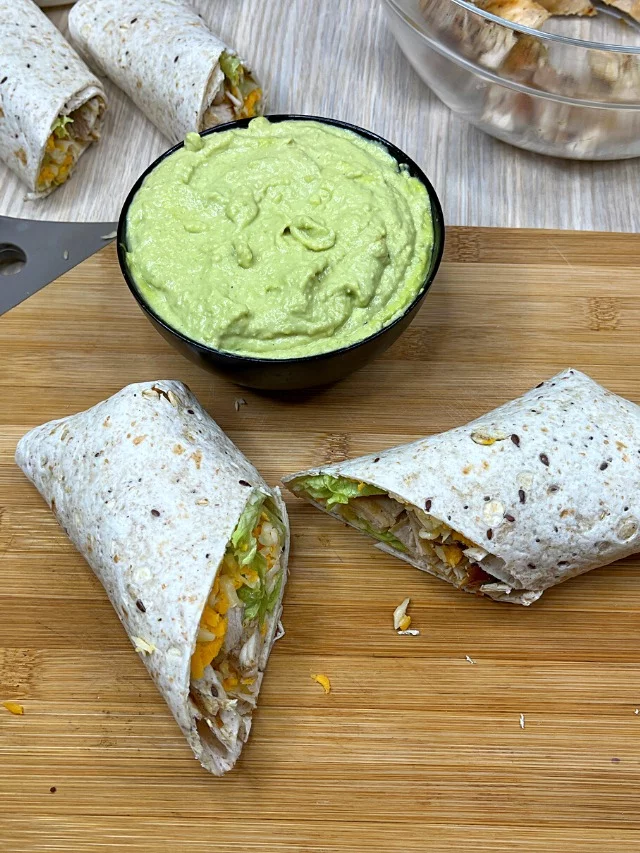 How do I Wrap a Wrap?
Understanding the art of wrapping a wrap is a matter of securing the ingredients tightly within a sizable tortilla (10-inch ones work wonders). Put the filling in the center of the tortilla as a first step. Fold the sides over the filling's narrower ends, then lift the bottom side and tightly roll it up!
Once you know how to do this, you can turn any combination of ingredients into a tasty and wholesome wrap.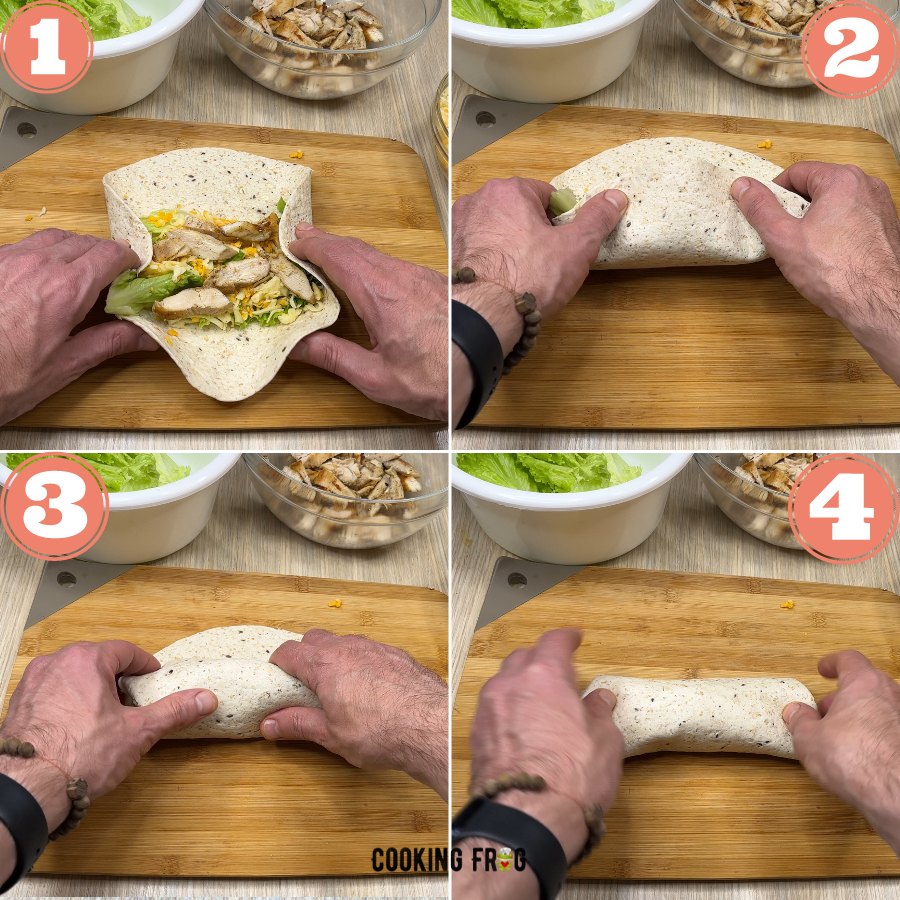 Chick-fil-A Cool Wrap Recipe
With this Cool Wrap recipe, you can bring the magic of Chick-Fil-A into your own kitchen. This homemade version of the famous wrap will make you feel like a culinary rock star. It has tender grilled chicken, fresh lettuce, cheese, and fantastic avocado lime dressing.
Ingredients
1 lb. of grilled chicken breasts (2-3 chicken breasts)
1 Tbsp of olive oil
1 tsp of salt
¼ tsp of ground black pepper
6 flaxseed tortilla wraps (or other tortilla wraps)
1 ½ cups of shredded cheddar and Monterey jack cheese blend
12 shredded romaine lettuce leaves shredded
For Chick-Fil-A Avocado Lime Dressing:
2 ½ Tbsp of Hidden Valley Ranch Salad Dressing & Seasoning Mix
1 tsp of McCormick Mild Taco Seasoning
1 avocado, slightly soft
½ cup of mayonnaise
5 Tbsp of lime juice
Instructions
Set your grill to medium-high heat and make sure the grates are clean and oiled so that cooking goes smoothly.
Mix chicken cutlets in a bowl with olive oil, salt, and pepper, ensuring each piece is well coated.
Place the chicken on the grill and cook them for 2–3 minutes per side or until they reach an internal temperature of 165°F. Take off the grill and keep warm. Let the chicken to rest for 5-10 minutes before slicing.
Warm the tortilla wraps to make them flexible (10-15 seconds in the microwave should do the trick). Spread 1-2 tablespoons of avocado lime dressing on each wrap (you can choose to leave off and simply dip your wrap in dressing), followed by lettuce, cheese mix, and sliced grilled chicken. Fold the wrap like a burrito, cut it in half, and enjoy!
For the Avocado Lime Dressing:
Simply place all of the ingredients in a blender and mix until it's smooth.
Head over heels for this Chick-Fil-A Cool Wrap recipe? Share the joy with other foodies! Pin the image below to your Pinterest board to let others know how effortless it is to make this delicious treat at home. Trust us; your Pinterest friends will thank you.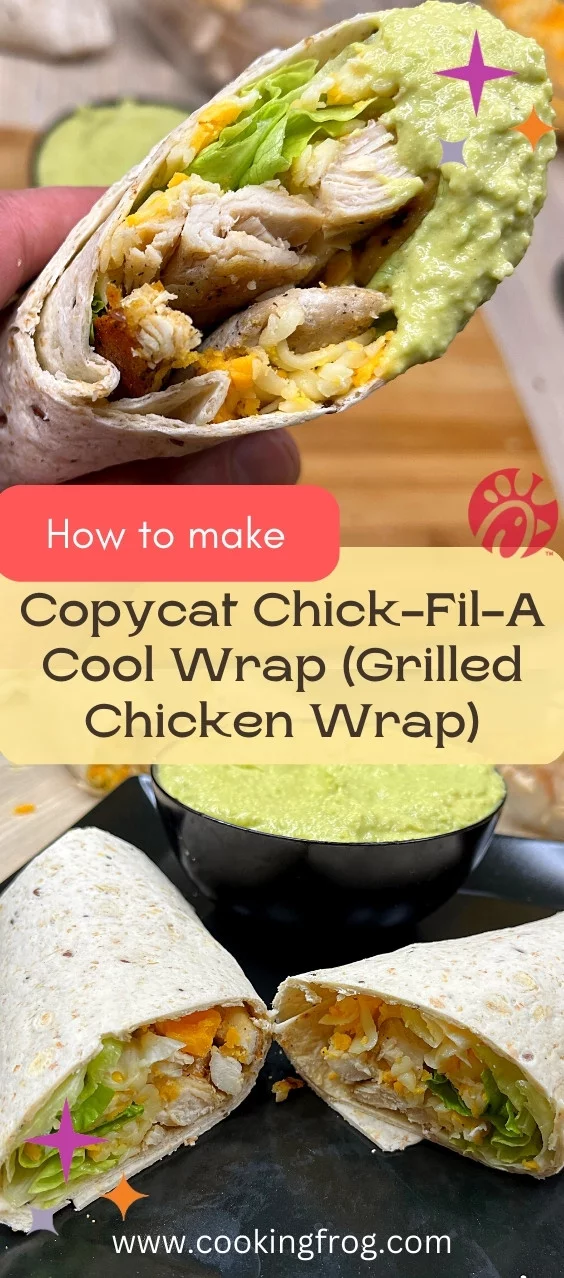 Chick-Fil-A Grilled Chicken Cool Wrap Video