Have you ever been disappointed by a burrito sauce you bought at the store? If so, you need to step up your burrito game with a homemade sauce that will surpass your expectations. This burrito sauce is the real deal. It has authentic Mexican flavors that will make you feel like you're eating at a street taco stand in Mexico City.
Once you try this sauce, you'll never return to bland store-bought options again. So why settle for average when this amazing homemade sauce can add a burst of flavor to your burritos?
I am crazy about Mexican food, and burritos are one of the best street foods I've ever eaten.
Whether it's filled with rice, beans, juicy pork, beef, tender chicken, or veggies, the fun starts when that fluffy flour tortilla is smothered in creamy, smoky chipotle burrito sauce. And for this wet burrito, it's like a party in your mouth, with each bite taking you on a fiesta of flavors!
The Best Burrito Sauce Recipe
This burrito sauce is the best because it has the right amount of spicy, smoky, tangy, and earthy flavors that work together to make a sauce that takes any burrito to the next level. Whether you like spicy food or not, this sauce will impress you with its bold and complex flavors that no other burrito sauce can match.
If you like burritos, you know that the sauce brings everything together. And when it comes to making the best burrito sauce, you can't match the combination of sour cream, chipotle peppers in adobo sauce, garlic, cumin powder, lime, dried oregano, salt, and pepper.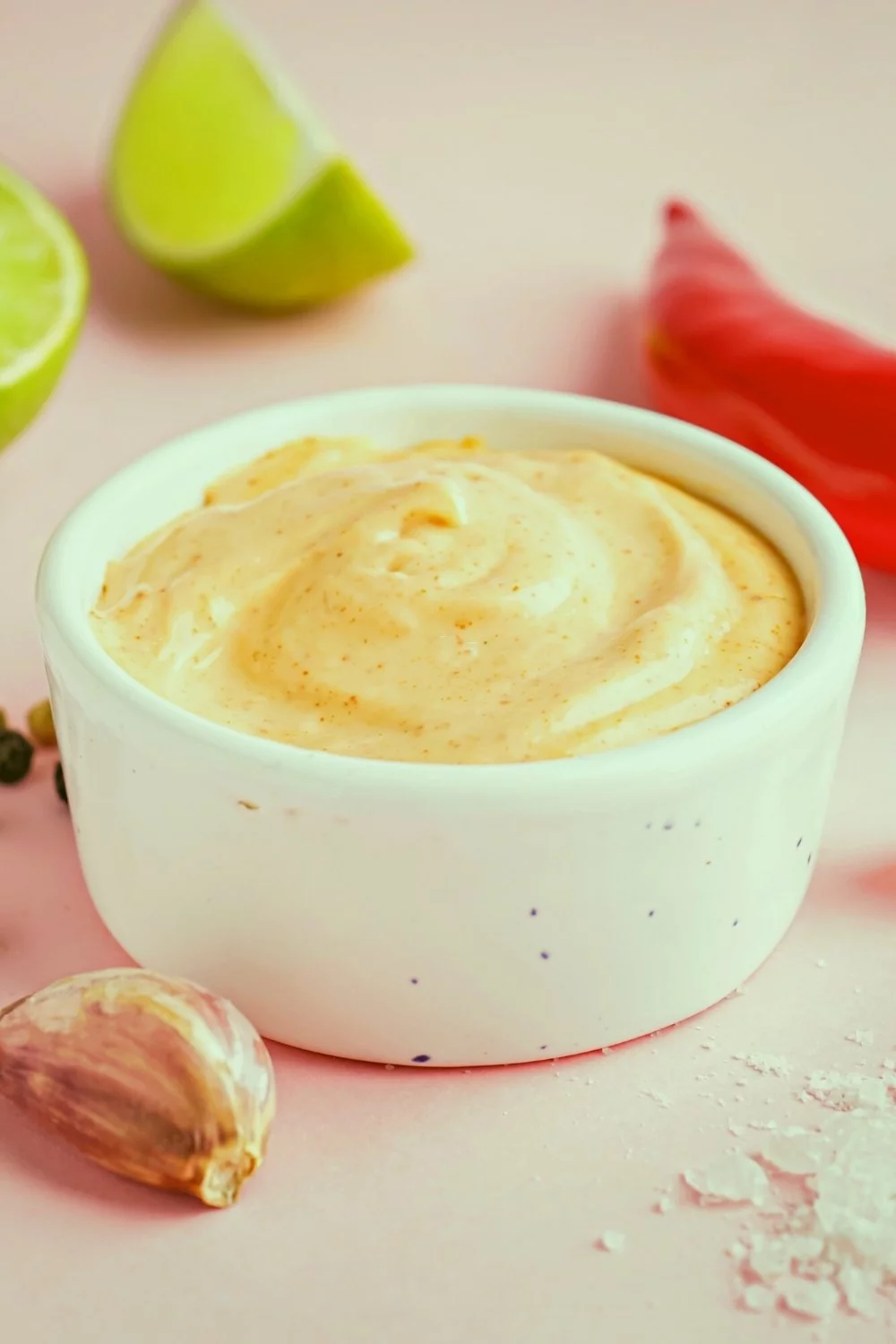 Burrito Sauce Ingredients
Sour cream: First, the sour cream makes a perfect base for the sauce. Its tangy and creamy texture is a great contrast to the bold and spicy flavors that come later.
Chipotle peppers in adobo sauce: Next, the show's star is the chipotle peppers in adobo sauce. These peppers' smoky and spicy flavor makes the sauce richer and more interesting. It has a mix of spices and vinegar that makes the sauce taste better.
Garlic: Garlic is a key ingredient that gives the dish a strong, savory flavor that goes perfectly with the smokey chipotle peppers.
Lime juice: The lime juice gives it a refreshing citrus punch that balances the abundance of the sour cream as well as the smokiness of the peppers. Its acidity also brightens up the different flavors in the sauce.
Cumin powder and dried oregano: Cumin powder and dried oregano are both spices that create a warm, earthy flavor when used together. They make the sauce thicker and richer and add a subtle but distinct flavor that ties together everything.
Salt and pepper: Lastly, the salt and pepper are the final touches that bring out the flavors. They balance out and enhance the flavors of the other ingredients, making a well-balanced sauce.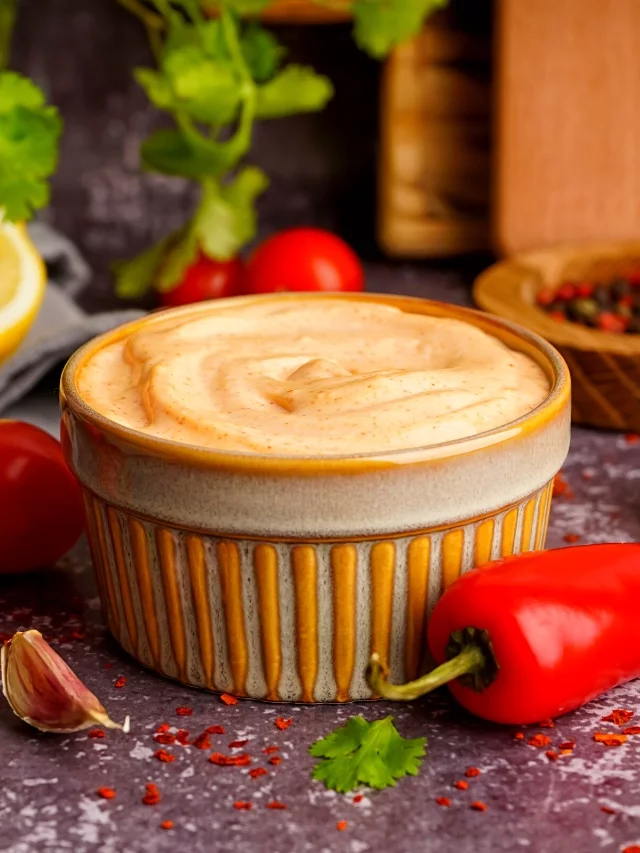 How to Store Burrito Sauce?
First of all, it's essential to store the burrito sauce in an airtight container. This will help keep any air or moisture from getting in and ruining the sauce. Glass jars or plastic containers with tight-fitting lids are perfect for this.
Second, keep your burrito sauce in the refrigerator to keep it fresh. You can keep it in the fridge for up to 4 days, but after that, the quality and flavor may begin to deteriorate. Label your container with the date you made the sauce, so you know how long it's been in the fridge.
Lastly, it's essential to know that burrito sauce with sour cream shouldn't be frozen. When you freeze sour cream, it can separate and become watery, which can change the texture and flavor of your sauce.
Burrito Sauce Recipe
This burrito sauce will take your burrito to the next level. But if you want to step up your burrito game and show off your cooking skills to your friends and family, then gear up and let's get cooking!
Ingredients
1 cup of sour cream
2 ½ Tbsp chipotle peppers in adobo sauce
1 tsp of garlic, minced
1 lime, juiced and zested
1 tsp of cumin powder
½ tsp of dried oregano
salt and pepper to your liking
Instructions
Prepare your ingredients: Sour cream, chipotle peppers in adobo sauce, lime, garlic, cumin powder, dried oregano, salt, and pepper.
Place all of your ingredients in a blender or food processor. Make sure everything is there and ready to go.
Blend away! Cover your blender or food processor and pulse it until everything is mixed and smooth. You don't want any big chunks inside it, so keep blending until the mixture is completely smooth.
Taste and adjust. Try a little bit of your sauce to see if it needs more salt, pepper, or lime juice.
Move your sauce to a bowl or an airtight container. You can either use it immediately or put it in the fridge for later.
Drizzle your delicious sauce over your burrito and enjoy the bold, smoky flavor of the chipotle peppers, the tang of the lime, and the savory spices. This sauce is sure to bring your burrito to a whole new level.
If this burrito sauce recipe made you do a victory dance, share the love by posting the image below on your Pinterest board. Believe me, your foodie friends will appreciate it. Don't keep the deliciousness to yourself; tell everyone the secret sauce. Click that "Pin it" button and let the flavor party begin!