Are you ready to make your ordinary burgers into a masterpiece? With the Smash Burger Sauce, we can go on a flavorful trip. This sauce is a nod to the famous Shake Shack sauce. It is creamy and tangy. It's easy to make and will please everyone at your next cookout.
Just picture pairing up this tantalizing Smash Burger Sauce with the irresistible Blackstone Griddle juicy Smash burger. It's not just a win-win; it's a culinary touchdown!
Smash Burger Sauce Sauce Secret – Shake Shack Sauce
The sauce from Shake Shack is the best smash burger sauce you can find. I still remember the first time I tried it and how well it went with the juicy burger. The tangy and creamy flavors danced on my tongue. I knew I had to make it at home when I tried it. But everyone knows that Shake Shack keeps the exact recipe for their sauce very secret.
Undeterred, I ventured on a culinary quest to recreate this sauce. I spent a lot of time in my kitchen trying out different ingredients, changing the amounts, tasting, and making changes. I knew exactly what I wanted to do: get to the essence of the Shake Shack sauce.
The main ingredients for this sauce were easy to find: Hellman's mayonnaise, Dijon mustard, Heinz ketchup, kosher dill pickling brine, and a pinch of cayenne pepper. But getting the ratios right was the real challenge. Too much of one thing could overpower the others, and not enough of something would make the sauce taste bland.
I finally hit the sweet spot after many trials and a few errors. The sauce was creamy and tangy, with just enough heat from the cayenne pepper. It was a moment of victory, a testament to my culinary adventure.
The magnificence of this sauce, I discovered, lies in its adaptability. You can adjust the ratios to cater to your palate. Want it spicier? Add more cayenne. Prefer it tangier? Increase the pickle brine. The possibilities are endless, and that's the magic of cooking.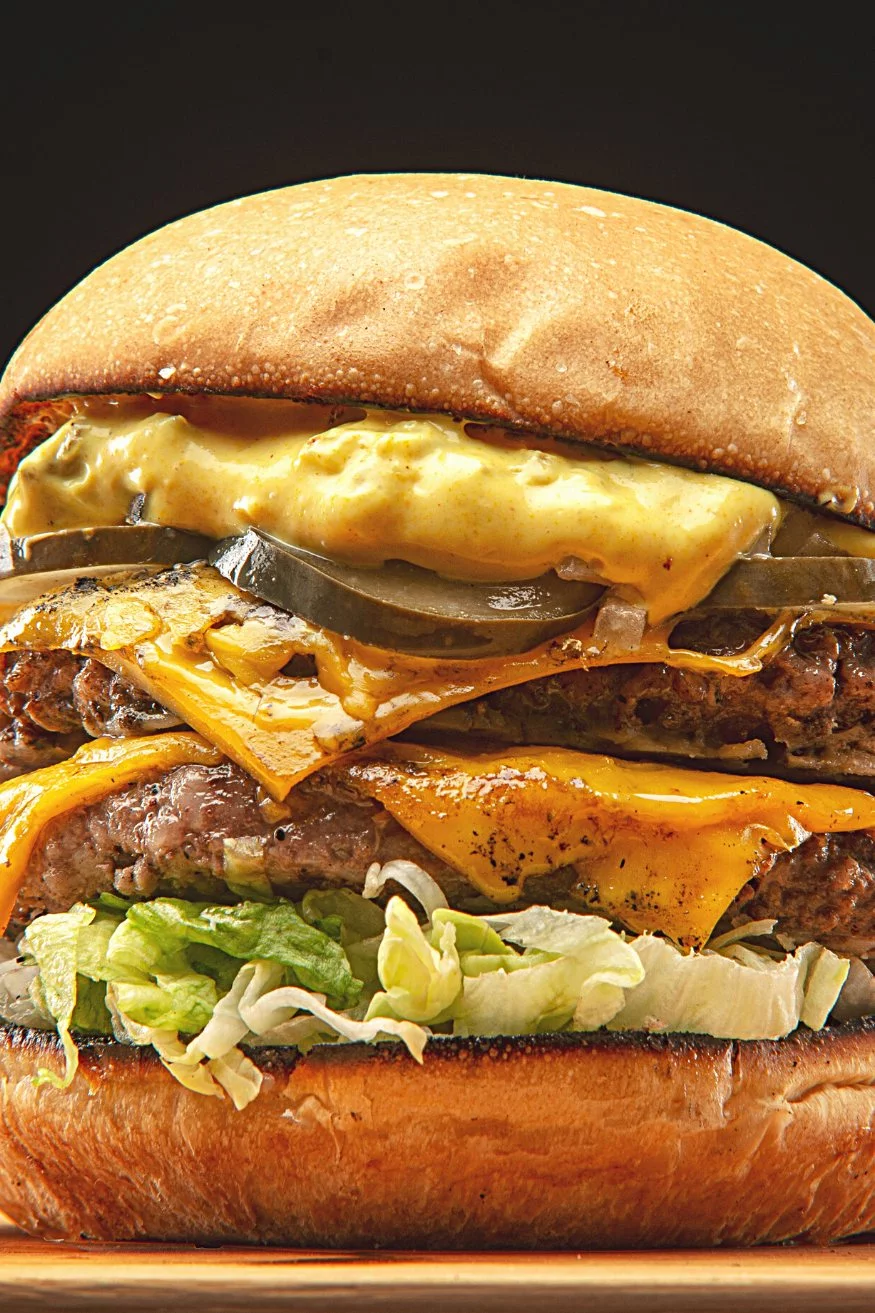 Ingredients Breakdown
Mayonnaise: For the creamy base of the sauce, it balances the flavors and adds a velvety texture.
Dijon Mustard: Adds a touch of spice and tang, enriching the overall flavor profile.
Ketchup: Imparts a slight sweetness and umami, enhancing the sauce's taste.
Kosher Dill Pickle Brine: Introduces a salty and sour contrast, slashing through the creaminess of the mayonnaise.
Cayenne Pepper: A dash of this adds a touch of heat, making the sauce even more thrilling.
Salt and Black Pepper: To taste, these seasonings bring out the flavors of the other ingredients.
The Versatility of the Smash Burger Sauce
This Smash Burger Sauce is not just for burgers. It is creamy, sour, and slightly spicy. It can be used in many different dishes to add a unique flavor that can make even the simplest meals taste better. Here are some ways besides burgers to use this sauce:
1. Sandwich Spread
You can use this sauce on sandwiches instead of mayo or mustard. This sauce will add a delightful twist to a classic turkey and cheese sandwich, a veggie-packed sandwich, or a gourmet club sandwich.
2. Dip for Fries or Veggies
This sauce is excellent as a dip. Pair it with crispy French fries, sweet potato fries, or even a mix of roasted vegetables. The savoriness of these sides goes well with the tangy and spicy notes of the sauce.
3. Dressing for Salads
Want to add some spice to your salads? Use this sauce to dress your food. It goes well with a variety of salads, from a simple green salad to a hearty chicken or tuna salad. Just pour it over the top right before serving.
4. Topping for Grilled Foods
A dollop of this sauce can add a burst of flavor to grilled chicken, fish, or vegetables like these crispy brussel sprouts. It goes well with shrimp or salmon that has been grilled.
5. An Excellent Addition to Wraps and Tacos
Wraps and tacos will taste even better with a spoonful of this sauce. It goes well with wraps and tacos with both meat and vegetables.
6. Ingredient in Deviled Eggs
You can change up your deviled eggs by adding this sauce to the filling. It gives the classic appetizer a tangy and spicy flavor, making it even more delicious.
Remember that this sauce's best quality is that it can be used in many ways. Feel free to try different things with it and find new ways to use it in your favorite foods. There are so many options!
Can I Prepare this Sauce in Advance?
This smash burger sauce can be made in advance and kept in the fridge for up to a week. Just ensure it's at room temperature before you serve it so you can taste all its flavors.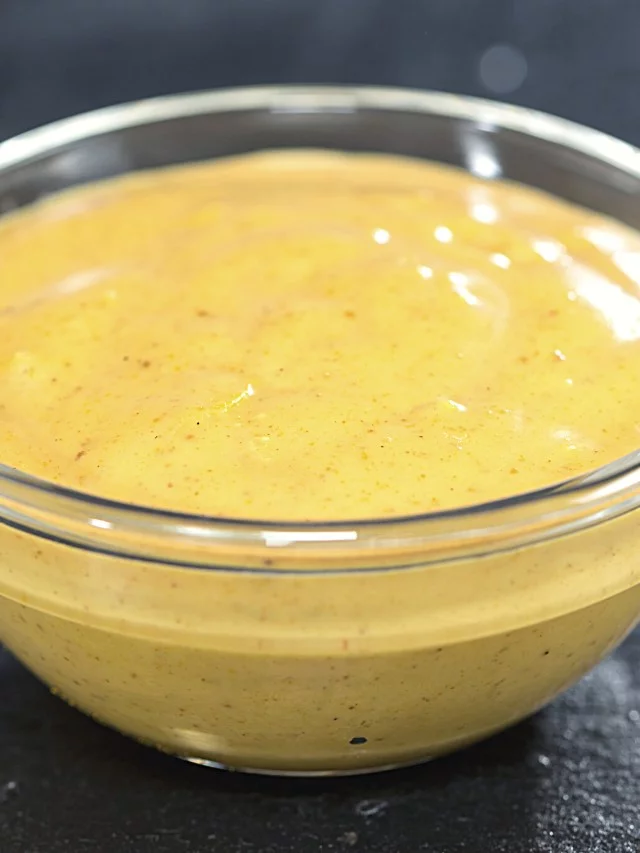 Smash Burger Sauce Recipe (Shake Shack Sauce)
Dive into this Smash Burger Sauce recipe! Inspired by Shake Shack, it's creamy, tangy, and a snap to whip up. Ideal for your next BBQ, it's a flavor touchdown waiting to happen!
Ingredients
½ cup of mayonnaise
1 Tbsp of Dijon mustard
2 tsp of ketchup
1 tsp of kosher dill pickle brine
¼ tsp of cayenne pepper
Salt and black pepper to taste
Instructions
Combine the Ingredients: In a small bowl, mix the Dijon mustard, mayonnaise, ketchup, dill pickle brine, and cayenne pepper.
Season to Perfection: Mix everything together and season with salt and pepper. Remember, this is your sauce, so feel free to adjust the flavors to your liking!
Have you liked this recipe? Share the image below on your Pinterest board, and let the flavor burst and ripple through the virtual world. Who knows, you might start the next big saucy sensation! So, come on, let's 'ketchup' on Pinterest! 🙂