Classic Devil's eggs are the best choice for festive celebrations and parties. Simple and perfect, this traditional recipe for deviled eggs the best. I promise that this will be your favorite recipe for classic deviled eggs. Also they will be favored by your family and anyone who eats them!
Classic Deviled Eggs
I really like organizing parties. Each time I have guests, when it's time to bring an appetizer in, these deviled eggs is what is being served. Every time, without exception it's great to see how my guests go crazy when they see deviled eggs. Regardless of the occasion, they are always the first meal that runs out. They are suitable keto friendly, gluten-free and dairy free meal. There's more ways of making them, with different toppings and mixtures , but nothing is better than classic devilish eggs. This recipe is made with my own homemade mayonnaise, that's why it's especially tasty. Also there are some tips and tricks for making the best classic deviled eggs.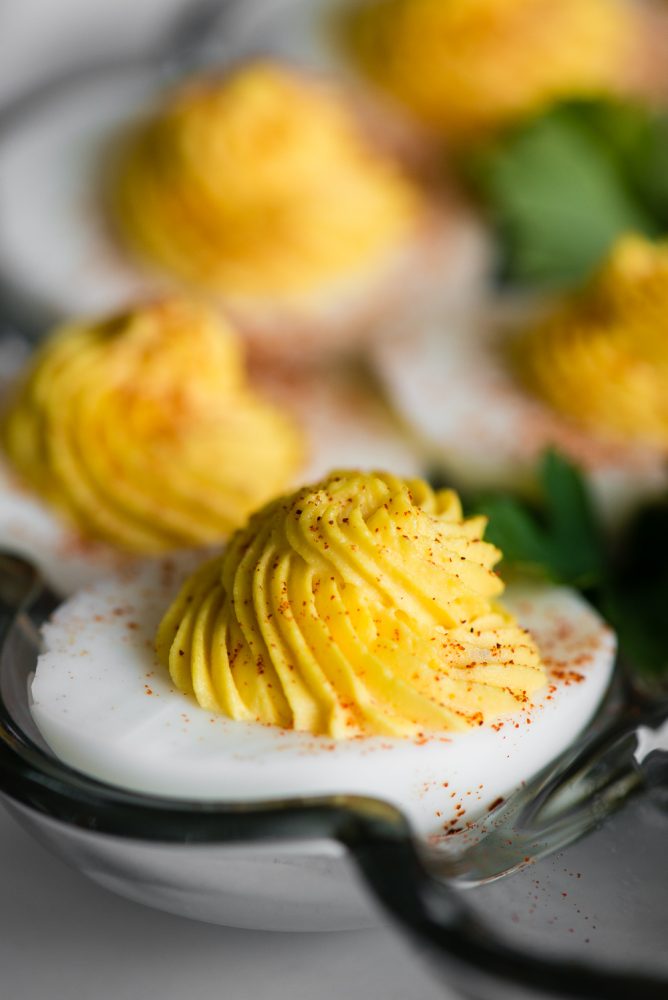 What are deviled eggs exactly?
In simple terms, deviled eggs are eggs that are hard-boiled and halved. Removed egg-yolks, blended with other ingredients to make that creamy flavored mix, and then put back into egg-whites.
Although Deviled eggs are usually prepared as appetizers and make great food for parties, you can also refrigerated them for a great snack afterwards. Many people choose to make regular boiled eggs for fast snacks, but deviled eggs are way better!
Why is this recipe for deviled eggs the best?
This recipe for deviled eggs is very easy to make, that's why it's the best. There are no unusual ingredients , also no vinegar or pickles in these deviled eggs – dijon mustard and homemade mayonnaise. Mixed them with a little salt, is all that you need to make a tasty, deviled eggs that everyone will go crazy about.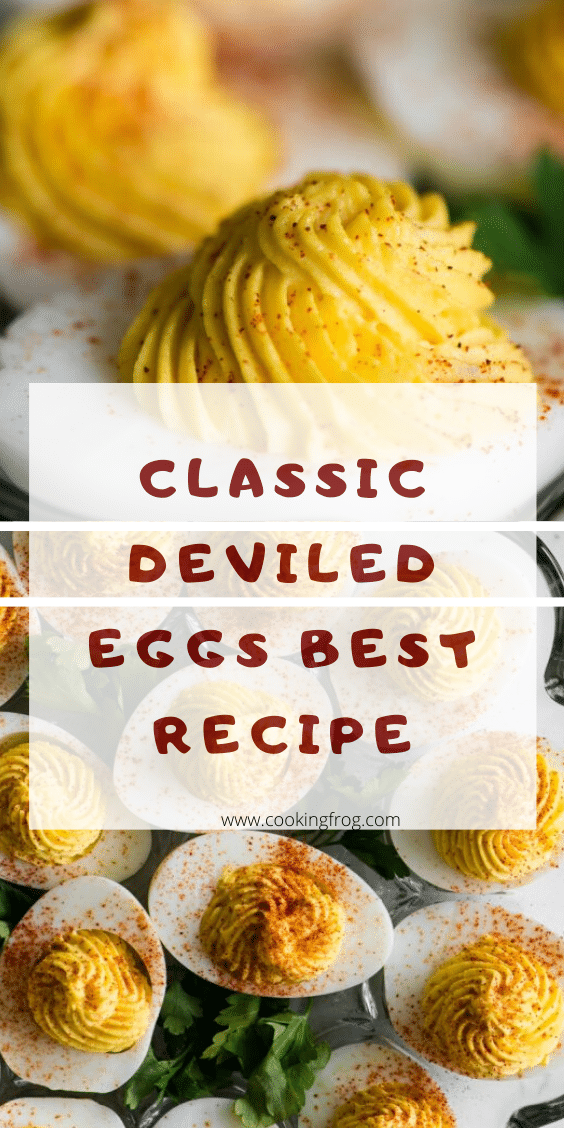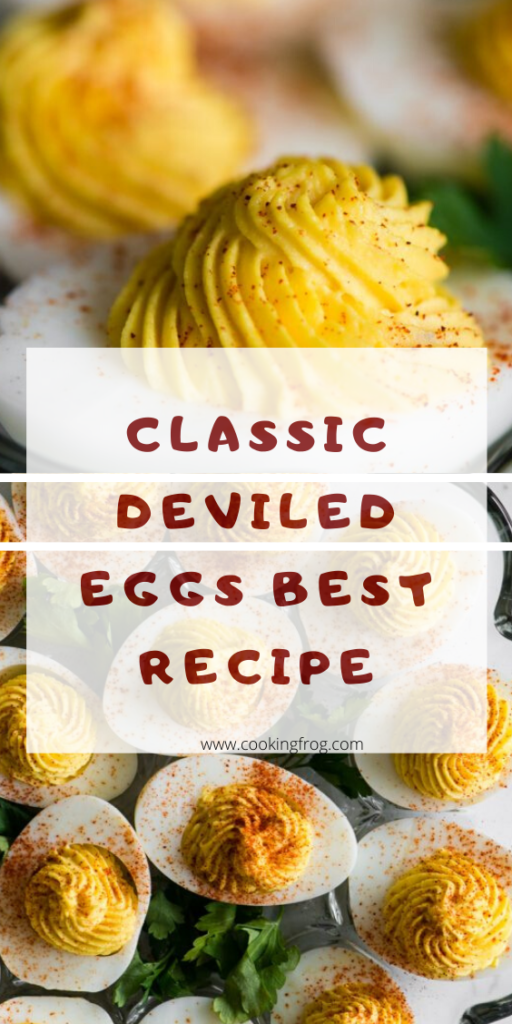 Ingredients
6 whole eggs
1/4 cup of homemade mayonnaise (you can use whichever you want)
A teaspoon of dijon mustard
Half teaspoon of kosher salt
sprinkle at the end with paprika
How to make classic deviled eggs?
First thing i do is hard boil the eggs. You can use instant pot or stove to do this. You have to make sure to place the boiled eggs in the ice cold water, this will make them much easier to peel the skin of.
After that, cut the eggs lengthwise. To cut them properly and get egg whites from egg yolks, just rinse the knife quickly or wipe it between the cuts.
Move the yolks into a different bowl. I recommend you use the masher to mash the yolks and mix them with mustard, homemade mayonnaise and salt. It is really important to mix the yolks good until they become creamy and light . Add more mayonnaise if you feel the mixture is to dry. Don't worry, you cant mix it to much.
Lastly, add a blend of egg yolks in prepared egg whites. You can use the pastry bag if you want your deviled eggs to look presentable, however if you don't care, the pair of small teaspoons will make a trick.