This heavenly Garlic Parmesan White Sauce has amazing flavors from Parmesan cheese and garlic. Combined with pasta, pour it over some roasted veggies; great as a dipping sauce as well as pizza sauce.
I like to make a sauce that serves multiple purposes. If you like a sauce for all that can be utilized as many things, for dressing roasted veggies, like pasta sauce, that may go with chicken wings as a dipping sauce, lobster ravioli, or put it to use as pizza sauce, ideal in any manner you wish to use it.
Garlic Parmesan Creamy White Sauce
Garlic and Parmesan cheese are the secret ingredients that can make any dish taste like a culinary work of art.
Garlic and Parmesan cheese can give your dishes a burst of flavor. This dynamic duo will take your cooking to new heights and make your taste buds tingle.
It's easy and satisfying to make a garlic Parmesan white sauce. You'll start by making a roux with butter and flour, which will be the base and thickener. Then, you'll add milk, broth, Parmesan cheese, seasonings, and, if you like, a bit of heavy cream for extra richness.
Keep an eye on the sauce as it cooks because it will start to thicken quickly, and you'll want to take it off the heat just before it reaches the right consistency.
This sauce can be made ahead of time and kept in the refrigerator for 15 days or in a freezer for around 6 months. So, even on your busiest weeknights, you can enjoy a tasty meal.
When you're ready to use it, just heat it up and thin it with milk or stock. You can use it as a pasta sauce, a dipping sauce, or even as a topping for your favorite dishes. The options are endless!
So, why settle for ordinary meals when you can have a flavorful feast every night? Use the magic of garlic and Parmesan cheese to take your cooking to new levels!

What is Garlic Parmesan White Sauce?
Garlic Parmesan white sauce is a dense creamy sauce produced from garlic, milk, flour, and Parmesan.
It's really a versatile sauce and may be used to complement pasta, pizza, spaghetti, vegetables, chicken wings, rice, and more. You may make a grownup version of the parmesan cheese sauce with the addition of wine to it. This garlic Parmesan cream sauce is really simple to make; by the time you prepare the pasta, the sauce is done.
Best Way to use Garlic Parmesan White Sauce
This garlic Parmesan white sauce is extremely versatile and may be used as: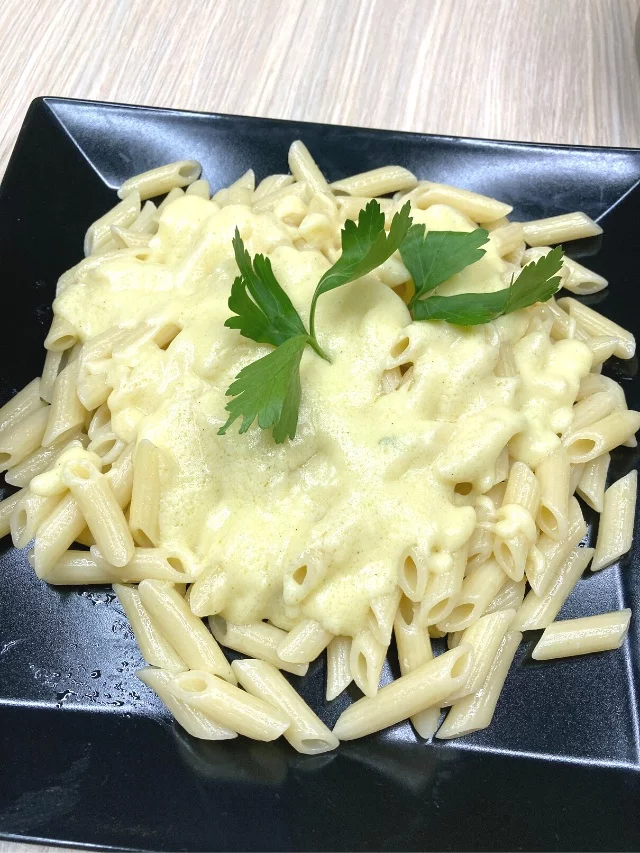 How to make Roasted Garlic Parmesan Cream Sauce?
By slicing the top of the whole garlic bulb, you can make a delicious roasted garlic Parmesan cream sauce. To get the perfect roasted flavor, wrap the garlic bulb in aluminum foil and drizzle it with olive oil. Set your oven to 400°F and roast the garlic for 20 to 25 minutes, until it's fragrant and soft. After it's done roasting, squeeze the garlic paste and use it as the secret ingredient in a delicious sauce.
Is Garlic Parmesan Sauce Gluten-Free?
We are using flour to thicken the sauce, so it's not gluten-free. But, if you're considering a gluten-free sauce, instead of all-purpose flour, use cornstarch.
The Best Way to Store Garlic Parmesan Sauce?
The best way to store this sauce is in the fridge for approximately 15 days, and it could be frozen for up to 6 months.
Garlic Parmesan Creamy White Sauce Recipe
Get ready to leave bland and boring sauces behind for good. The Garlic Parmesan Creamy White Sauce is the superhero of sauces because it can make any dish taste like a gourmet masterpiece. It tastes like a warm hug from your nonna (Italian grandmother) in a dish. It is rich, creamy, cheesy, and garlicky. Whether you pour it all over your pasta, drizzle it on your roasted vegetables, or use it as a dip, your taste buds will be doing a victory dance. So, grab your whisk, and let's make this delicious sauce that will make you want to lick your plate clean.
Ingredients
4 Tbsp of Butter
1 cup of Milk (Full Fat)
2 Tbsp of Flour (All Purpose)
1 cup of Chicken Broth (Vegan Broth for the Vegan Version)
1/2 cup of Parmesan cheese,

freshly grated

1 tsp of Garlic Powder
1/3 tsp of Salt, or to your liking
1/2 tsp of Black pepper, or to your liking
Instructions
Start by heating up a pan over medium heat and adding 4 tablespoons of unsalted butter. Allow the butter to melt completely.
When the butter has melted, add 1 teaspoon of garlic powder and cook for 4-5 seconds. (Alternatively, you can use 6-7 cloves of roasted garlic for a deeper flavor, as suggested in the article above.)
Lower the heat to low and add 2 tablespoons of all-purpose flour to the pan.
Cook and constantly stir for about a minute until the flour is lightly browned.
Slowly pour in 1 cup of whole milk while constantly whisking to prevent lumps from forming.
Add 1 cup of low-sodium chicken broth and keep cooking until the sauce reaches the desired thickness.
Lastly, stir in 1/2 cup freshly grated parmesan cheese, 1/3 teaspoon salt, and 1/4 teaspoon freshly ground black pepper.
Cook until the parmesan cheese has fully melted and is well mixed with the sauce.
Serve the sauce on top of pasta, vegetables, or any other dish you like.
Video Recipe
Get ready to add some culinary flavor to your Pinterest board! If you think the combination of garlic and parmesan in a creamy sauce is irresistible, it's time to share the love. Use the image below to tell people about this tasty sauce. Let's make your online collection of recipes the talk of the food world!