This beef liver pate recipe is so delicious, thanks to an unexpected spice that magically does away a bit stronger liver taste. Even beef liver, which has a milder taste, will be really appreciated by liver haters.
Since the time, I've tried a few recipes that even my husband will willingly eat. This liver pate is most likely my favorite. It is also the least work, which could have something to do with it. I had been gratified this afternoon by my kids eating it by the spoonful and, in actuality, all they're friends liked it.
You can, of course, make this pate with additional animal livers, like lamb and goat, or even wild animals like elk and moose.
The first thing jumps out as super healthy, is the fact that the liver is from a grass-fed cow. That means that the liver may have less bad stuff and more healthful fats. Another superb thing about this recipe is the onion and garlic. Beside flavor, these foods provide wonderful prebiotics-food for the wholesome bacteria inhabiting your gut. But if you're allergic to fodmaps, or have SIBO (small intestinal bacteria overgrowth) those prebiotics can cause more damage than good.
Both coconut oil and olive oil are extremely great for you, in various ways. Coconut oil is made up of medium chain triglycerides so that they're easy to digest and consume and are utilized for electricity not to get storage (weight gain). Olive oil is a good source of oleic acid, a healthy fat that most of us don't get enough of.
Beef Liver Pate Recipe Secrets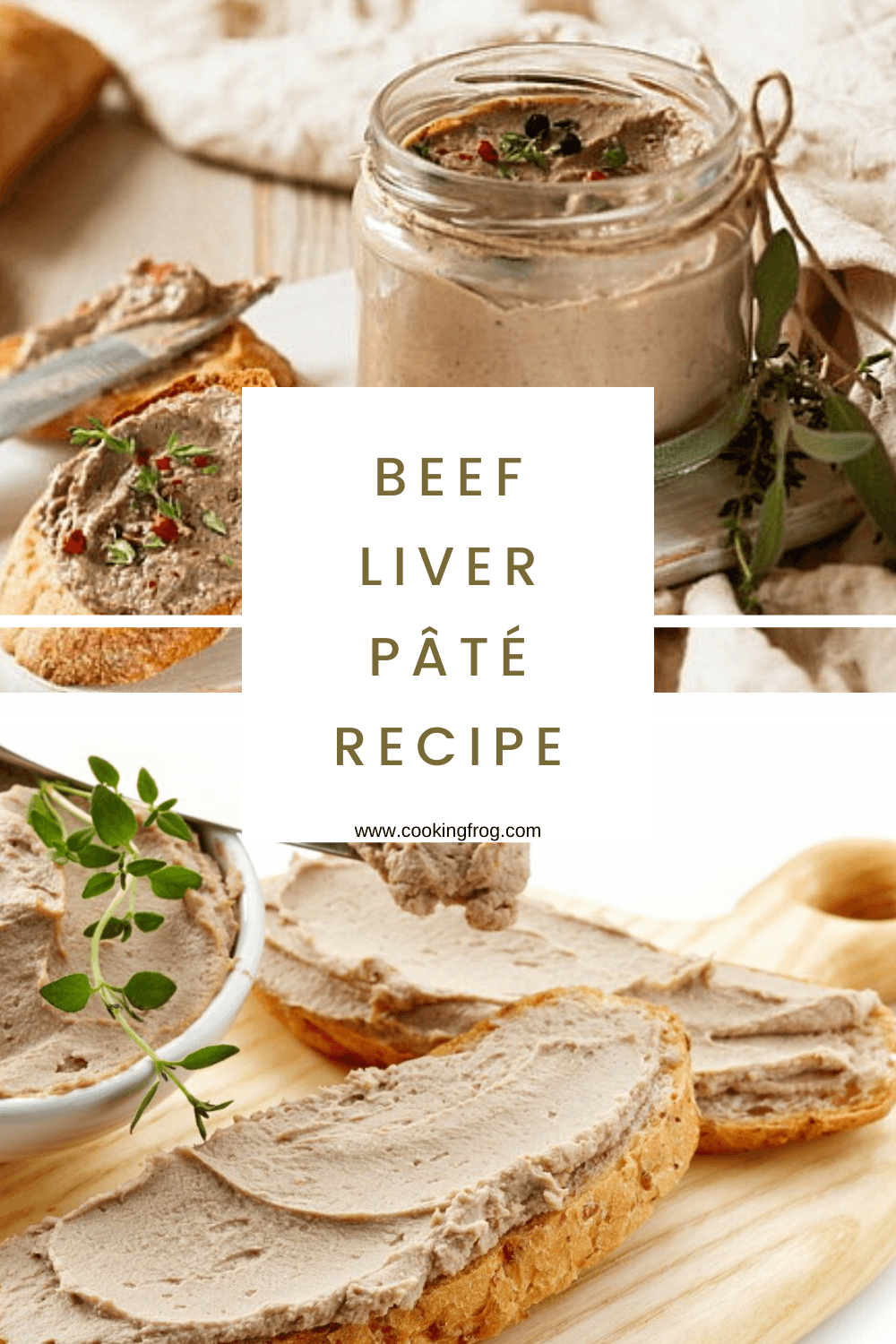 Fat, and tons of it. My favorite fat to use is Ghee, because of it's sweetness, but also use butter. I haven't tried it using coconut oil or lard, however in case you can't tolerate even ghee I'd try them.
Onion, and lots of it, also caramelizing the onions in the fat brings out the sweetness.
Allspice, and also a fair amount of this also. I typically Think of allspice like a Christmas or pumpkin sort of spice, like cinnamon and nutmeg. However, once while watching a butcher make all kinds of goods from a pig during butchering, I detected that he place in allspice in some of the combinations.
I included allspice on a whim while creating liver pate, and it creates ALL The difference. Beef liver is fairly powerful, but allspice magically cancels out the liver taste. I don't have any idea why. I used freshly ground allspice; should you only have preground allspice you'll have to add more, taste testing before the liver taste mellows.
Grass-Fed Beef Liver Pate. It is way better to find a grass feed beef liver and it makes pate so much tastier.
How to make Beef Liver Pate Recipe ?
Roughly chop onion and cook on low heat in ghee (or other fat) until caramelized, about 20 minutes.
Slice the liver, removing the membrane, that is white filmy layer.
Cut the garlic and a onion and process in a food processor.
Remove the onions and garlic from a food processor .
Cook the liver on med heat in the rest of the fat, until no traces of blood.
Let the liver and fat cool for a couple of minutes, then add to food processor.
Add salt, allspice, pepper and cream (or milk choice or even water if you prefer).
Blend till nice and smooth.
Line a container with plastic wrap and smooth the pate to the container so that if it chills, you can turn the container and peel off the plastic wrap, which makes the pate sliceable.
You could also, as I've done here, simply put the pate in a bowl or some other vessel and scoop it out as necessary.
Eat fresh or cool to harden and additional meld flavors.
Ingredients
1/2 cup plus 2 tbsp ghee, butter, or other fat (150 g)
1 very large or 2 med onions (200 g)
2 garlic cloves
14 oz (400 g) liver (beef, lamb, chicken, or whatever you prefer)
1 tsp of salt
1 1/2 tsp of allspice
1/4 tsp of pepper
2 tsp whipping cream (or milk or I've even water for dairy-free recipe)
Nutrition Information for Beef Pate
Per Serving: Calories: 202; Total Fat: 18g; Saturated Fat: 7g; Polyunsaturated Fat: 1g; Monounsaturated Fat: 7g; Cholesterol: 101mg; Sodium: 264mg; Potassium: 173mg; Carbohydrate: 3g; Fiber: 0g; Sugar: 0g; Protein: 10g Nutrition Bonus: Vitamin A: 310%; Iron: 14%