This Buffalo Chicken Dip is the best! Filled with tender chopped chicken, sour cream, 3 types of delicious cheeses, and McCormick Buffalo Seasoning mix, which has a spicy hot sauce that everyone loves!
For the presentation of New York, this Buffalo chicken is a perfect example. Although it is very popular in New York, this Buffalo chicken is loved all over the state, not just in Buffalo, NY.
Thanks to the availability of recipes on the internet, it's slowly taking over the whole world and becoming popular all over the globe!
Three different types of lovely cheeses, sour cream, and seasoning, and loaded with fresh chicken for warmth and amazing taste.
Buffalo Chicken Dip
If you want to be the most popular host in your town, then this is for you. So cheesy, so creamy, and flavorful that your guests and friends won't be able to get enough because it will disappear fast! I like the hot taste of the sauce. And by adding freshly chopped green onions and blue cheese, it'll be heavenly.
Share the image below on your Pinterest board if you like this Buffalo Chicken Dip!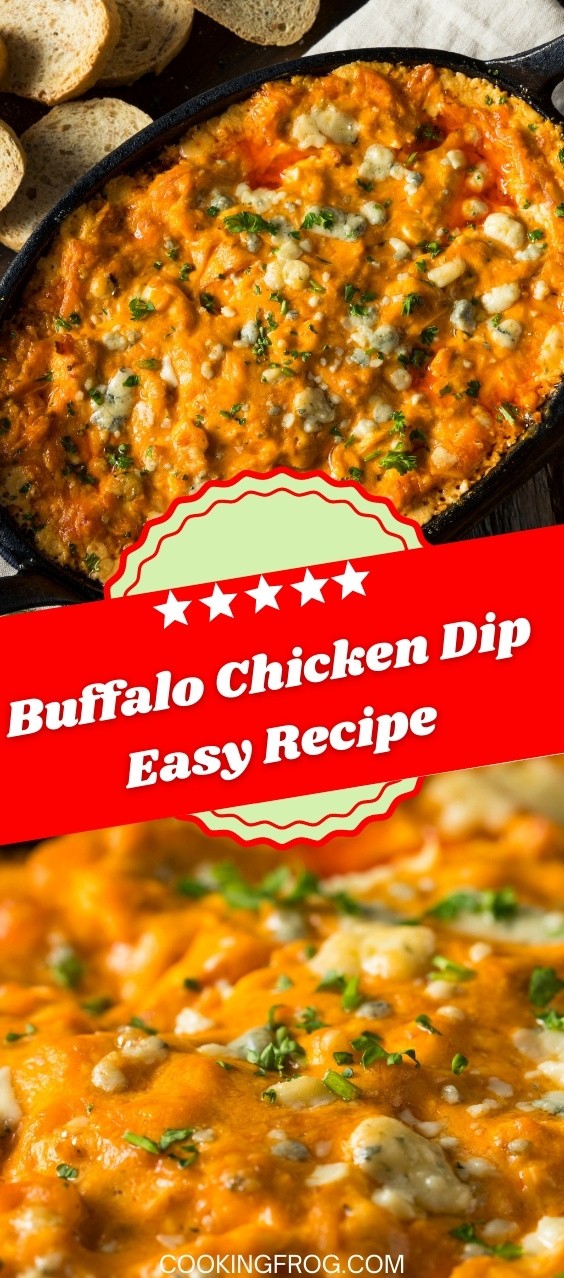 Ingredients
Package McCormick's Buffalo Wings Seasoning Mix
8 ounces of cream cheese
Cup of sour cream
1 cup of Cheddar cheese, shredded
1 1/2 cups of chicken. (Cook it first)
Optional, sliced green onions, blue cheese
Instructions
Heat the oven to 350° Fahrenheit. Take a medium size bowl and mix cream cheese, ½ cup of the Cheddar cheese, sour cream, and seasoning mix. We recommend ( McCormick Buffalo Seasoning mix ). Stir in the chicken.
Take the 8-inch pan, grease it lightly, and spoon the content in. For the topping, use the remaining about half a cup of Cheddar cheese.
Cook for about 20-25 minutes until it's heated all the way through.
If you want, you can add blue cheese and green onions at the end; I definitely recommend it.