As my friend Mark says, Elk is undoubtedly one of the best exotic game meats, and It's in the quality range with moose and bison meat. So, when preparing to make this Elk Burger recipe and getting this recipe from my friend Mark, I knew it must be something out of this world.
Just to give you a heads up, these Elk Burgers aren't your ordinary burgers. These are very expensive at restaurants, like this one at Harbor Light Restaurant is 14$, and that's a middle price range.
It is possible that you don't have all the necessary ingredients for this Elk burger. However, you can get them really easily. This may just turn out to be your preferred Elk Burger recipe! I've got this recipe from a dear friend of mine, Mark, who specializes in all kinds of burgers.
Oh, and always use nice buns for these burgers.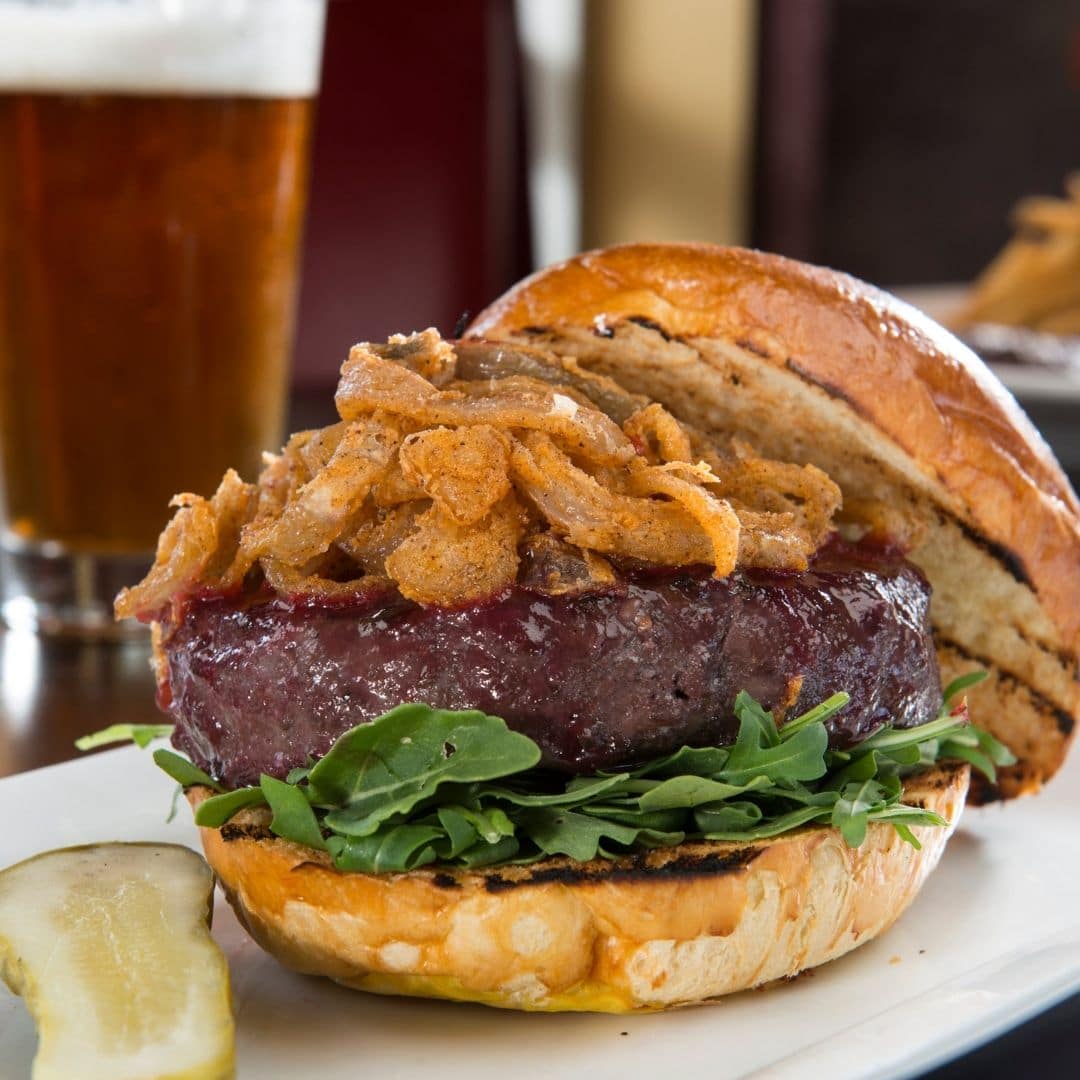 What is healthier Elk or Beef meat?
Not only is Elk healthier, but elk meat is lower in bad cholesterol than beef, lamb, or pork. And also, being leaner entails it has fewer calories.
Once we take into count how wild game meat compares to beef sold in stores that is hormone-ridden, it's obvious that elk is the right choice. For each one of these reasons, elk meat has become very popular and still growing in popularity, mainly with people that are health aware. I hope you have enough reasons to truly get your hands on some delicious elk burgers and try this exotic Elk Burger Recipe as soon as possible.
Why Adding Fat to Elk Meat?
The reason is that ground elk meat is indeed lean; the butcher will most likely combine some in suet when processing the elk meat. This is performed to help bind the meat nicely together simply.
But if you're making your elk burger, think about benefiting from beef fat from your neighborhood butcher. Most butchers will give it for your requirements cost-free or for a lowered price. You'll need to combine in approx—10% of beef fat with the elk meat. For instance, for each pound of elk meat, mix 1.6 ounces of fat.
I advise that if you don't have one in your kitchen, get a kitchen scale; I enjoy working with mine! If you don't want to deal with a butcher, add 1 -3 TBSP of olive oil to each pound of ground elk burger.
Elk Meat Taste
When people hear the word "venison," they think of Deer Meat. Can Elk meat be considered venison? We can only find out if we do some research… The truth is that Elk meat is not much different than beef. But it's a bit sweeter than beef meat.
Interestingly, it doesn't taste gamey like Deer meat and is ideal for making venison stew. The bad thing is, elk meat may be difficult to find in your local grocery store. In case you do find it, it will, in all probability, be pricy. If, in some cases, you know a hunter who fills your freezer with elk meat, make sure to provide them with a little love at least 😊!
If you feel a bit adventurous, you can try this fantastic Venison Burger recipe.
How to Season Elk Burgers?
How different is the seasoning for the Elk Burgers from the typical burger recipe? Not very much, but a few of them make quite a difference with their uniqueness. A few of the ingredients I used, and sumac is probably the one you don't have at your hand, but others are salt, pepper, cloves, onion, and parsley. Let's just say the outcome was just fantastic.
Serving Suggestions for Elk Burgers
Due to the unique ingredients in this recipe, I don't recommend the most common ketchup and mustard with your burgers. As an alternative, I'd choose from these: lettuce, mayonnaise, tomatoes, onions, and pickles. You could serve Elk burgers on grilled sourdough, topped with cheddar cheese. Astonishing, it all came together PERFECTLY!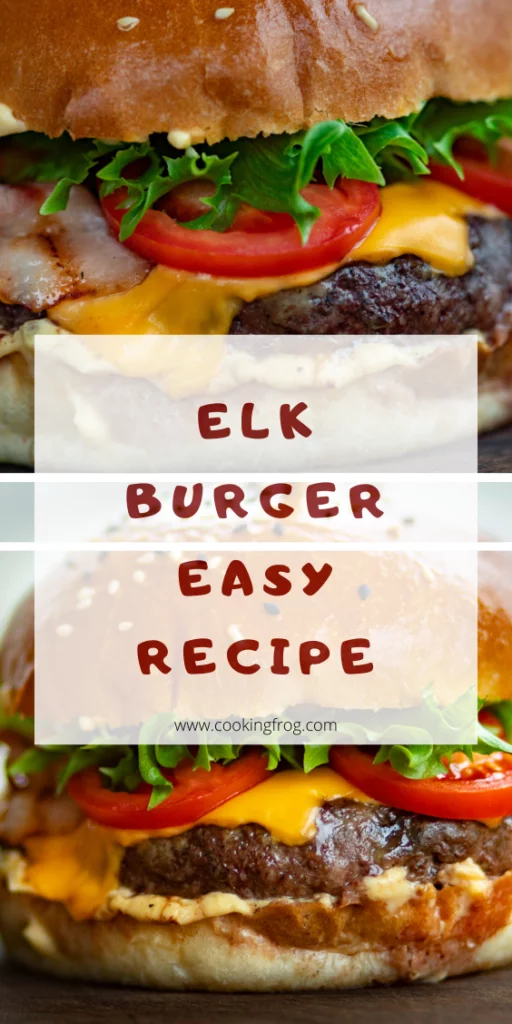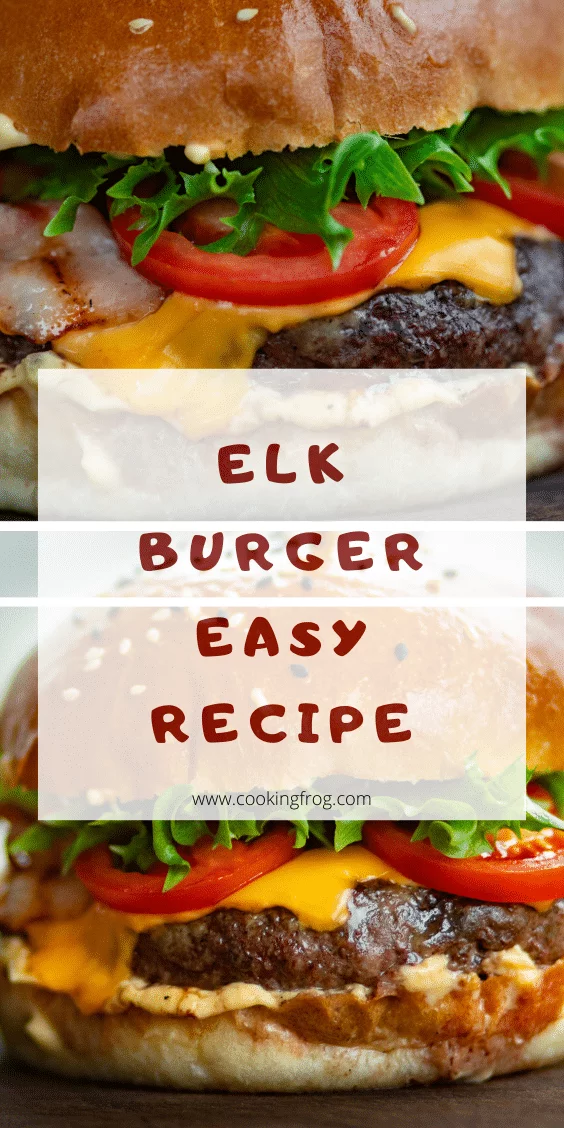 Ingredients
1 lb of elk meat ground
1/4 tsp of cayenne pepper (if you like)
1/3 tsp of salt
1/2 tsp of black pepper
1/2 tsp of paprika
1 tsp of sumac powder
1/6 tsp ground cloves
3 Tbsp of minced parsley
2 Tbsp of minced red onion
How to make Elk Burgers?
Take the Elk out of the freezer and defrost it.
Add it in medium size bowl, and add all of the spices.
Put the onion and parsley into the bowl.
Mix all of the ingredients together using your hands until thoroughly combined.
Cover the bowl and place in the fridge for about 2 hours, not less.
Form the Elk meat mixture into burger patties and cook for about 4 min on the barbecue grill over medium heat.
Turn the patties and cook the other side for an additional 3 min. In the last minute of cooking, add a slice of cheddar cheese and cook for an additional minute. Serve as you prefer, and enjoy!