I was longing for a good, soft, butter-braided bun! I must admit, I hadn't had this French Bread for a long time and what a pleasure it was to make my own homemade French brioche. This recipe is easy to prepare, but be careful to respect the kneading time and the growing time, it's important.
Brioche French Bread
This Brioche bread is delicious as the original because my French friend gave me the recipe. It's great to be able to enjoy the homemade version and not notice the difference. Though I wonder how often I will make this Brioche bread because, regarding its ingredients, it is not the healthiest one!
But this little marvel is really worth the detour once in a while. It's hard to stop when you start taking a small slice.
Try spreading this amazing Apple curd on your brioche, and you will be amazed.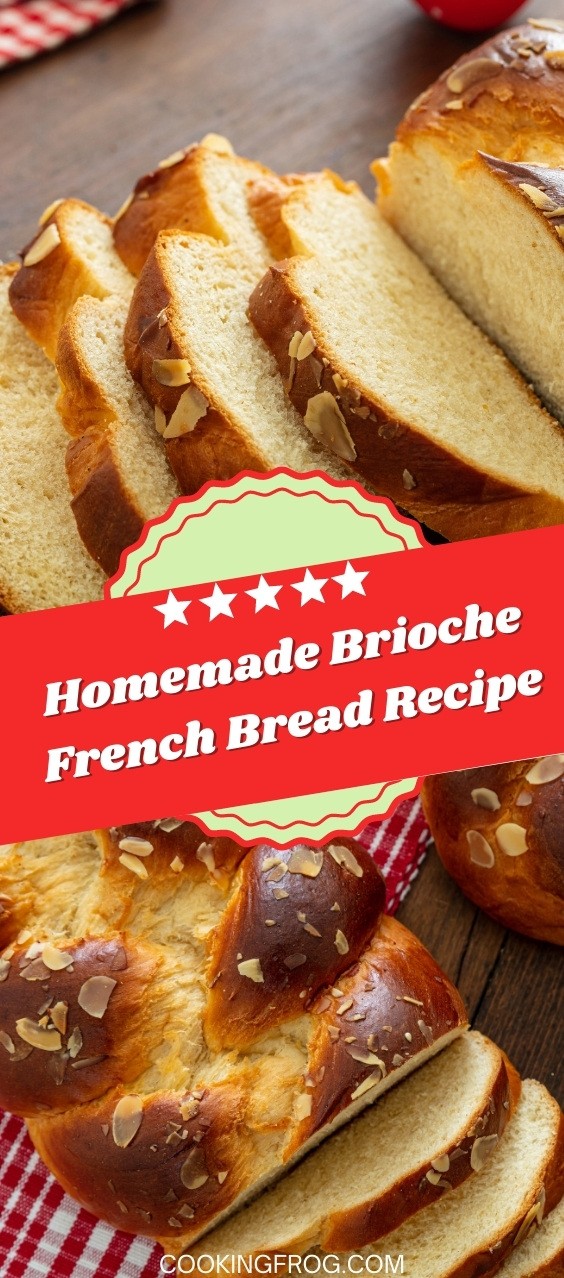 Homemade Brioche French Bread Recipe
Dissolve the yeast in the warm milk and let stand for 10 to 15 minutes.
In the mixer bowl, pour the flour. Put the sugar and salt.
Pour in the milk/yeast mixture without bringing it into contact with salt or sugar. Mix coarsely.
Add the orange blossom water. Add the eggs. Then knead at low speed for 6 to 7 minutes.
Stop kneading as soon as the butter is nicely combined. The dough should be very smooth and elastic.
Place the dough in a bowl, and cover it with foil. Leave to rise in a warm place away from moist for at least 1h30 to 2 hours.
Degas the dough by pressing well with your hands, then place it in the fridge for 1h30 in a bowl.
When 1h30 minutes pass, roll out the dough into a rectangle and cut 3 strips to form 3 sticks.
Braid the bun loosely. When the braiding is finished, weld the ends together.
Leave to rise for 50 minutes and before a baking brush with beaten egg.
Bake for 12 minutes at 356F, then take the brioche out of the oven. Brush again with a beaten egg.
Bake again for 8 minutes at 356 F.
Ingredients
2 tsp of dehydrated dry yeast
0.3 oz of warm milk
18 oz of T45 flour (you could use all-purpose flour you like, but this one is the best for this recipe)
1.6 oz of sugar
1 tsp of salt
2 Tbsp of orange blossom water
2 eggs + 1 yolk for brushing
4 oz of soft butter
I love making French recipes and i'm on the roll lately, so check out this one below: