Texas Roadhouse Rolls with honey and cinnamon are buttery-sweet rolls that are loved everywhere. And for a good reason, because they're so delicious. And now, with this copycat recipe, you are able to enjoy a fresh, warm batch in your home anytime you like.
Texas Roadhouse Rolls
Exactly why is it that eating bread before meals can be a super-special treat? Dinner rolls make an ideal pre-meal appetizer or dinner side dish. Texas Roadhouse is famous for its yeast rolls. They're light and fluffy, and they only have the proper amount of sweetness to create them nothing short of awesome. And making them in your home is simpler than you would think.
Exactly like every other classic roll, they have milk, sugar, yeast, flour, egg, butter, and salt. The reason this Texas Roadhouse Rolls recipe is different is that the dough is really a little sweeter than most rolls.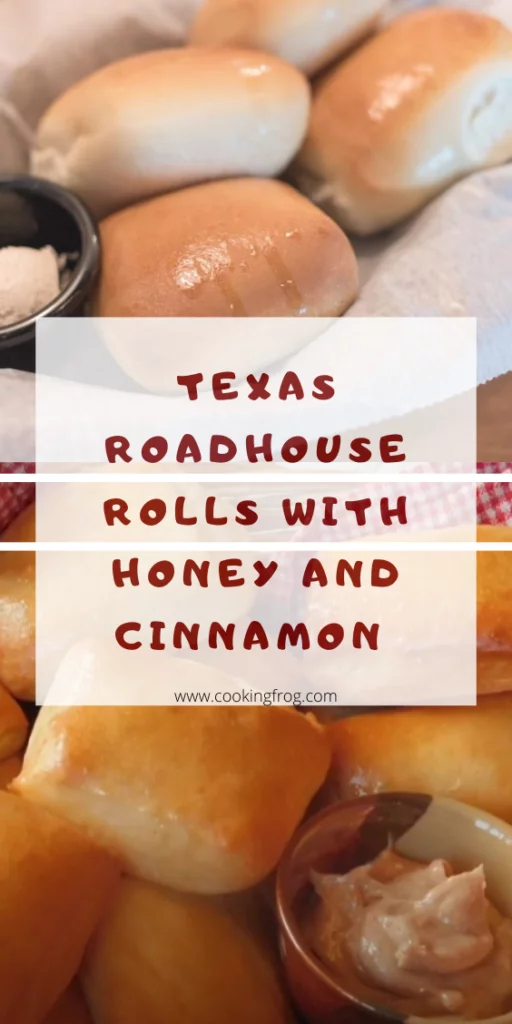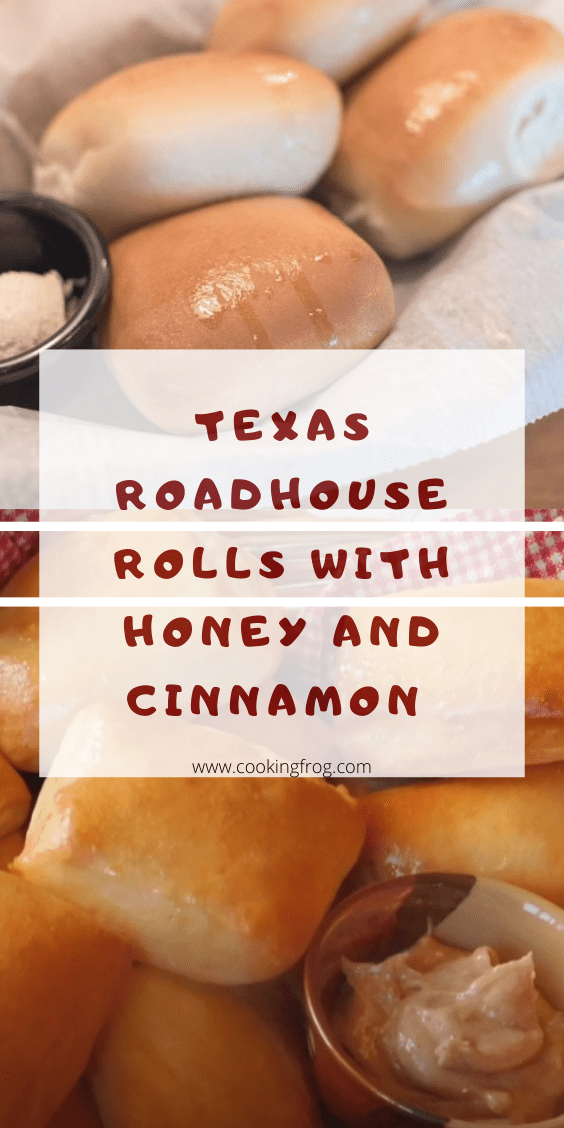 Ingredients
1/2 cup of warm water
1 envelope of active dry yeast (1/4 oz )
1/4 cup granulated sugar, plus 1 tsp, divided
3/4 cup of butter, salted
1 cup of warm whole milk
2 whole eggs, beaten
1 tsp of kosher salt
5 cups all-purpose bread flour
Cooking spray
1 Tbsp of honey and 1/2 tsp of ground cinnamon
How to make Texas Roadhouse Rolls With Honey and Cinnamon (Copycat)
Mix and stir together water, yeast, and one teaspoon of sugar in using a small bowl.
Let stand until it gets foamy, for around 5 minutes.
Add 1/4 cup of the butter to a microwave-safe bowl. Microwave on high until melted, around 20- 25 seconds.
Mix melted butter, milk, yeast mixture, eggs, salt, and the remaining 1/4 cup of sugar in the bowl of an electric mixer fitted with a hook for dough.
Mix on a medium-low speed till it's well combined, for about 10 seconds. Gradually add flour, beating until all flour is mixed nicely.
Keep on kneading till the dough is smooth, about 5 minutes. The dough should be sticky.
Move to a big, lightly greased bowl, cover with plastic wrap, and let rise in a hot place till it's doubled in size, for about an hour and a half.
Heat up the oven to 375°F with racks on top and lower thirds.
Line two baking sheets with parchment paper and lightly coat the parchment using cooking spray.
Place the dough out onto a floured ( lightly ) working surface. Sprinkle the top of the dough lightly with flour, and pat gently into a 14 x 8 -in a rectangle (should be around 1/2-inch thick).
Cut into 15 square shapes and place on prepared baking sheets, leaving 1 1/2 inches between each piece.
Cover using plastic wrap loosely and let rise in a warm place (80°) till the volume is increased; it should take about half an hour.
In the meantime, beat honey, cinnamon, and remaining 1/2 cup butter using a mixer on medium-high speed till they're nicely combined; it should take about 2 minutes. Leave aside.
Put the rolls in a heated oven and bake till golden brown in color, 15 to 20 minutes. Rotate the pans after 10 minutes.
Brush the hot rolls with honey butter and serve hot with the remaining honey butter.
If you've liked this recipe, check out other copycat recipes below:
Cheesecake Factory Nashville Hot Chicken Nuggets (Copycat)
KFC Chicken Littles Recipe (Copycat)
Homemade McDonald's Chicken McGriddles (Copycat)
Popeyes Chicken Sandwich Recipe