This Frog legs Recipe is the best, and I can tell you that because it comes from a chef that works in an elite restaurant in Rome, Italy. The frog legs recipe is so tasty. I am sure that many of you that turn up your nose, will be stunned at this recipe, and I assure you, hand on heart, that they are not good but excellent.
In lots of restaurants in the area of Bologna and ancient restaurants in Rome, they serve stewed frog legs or alternatively breaded frog legs and fried frog legs.
There are also festivals and fairs that, as a delicious dish on the menu, offer stewed frog legs, just taste them once and you will be won over by those tender and tasty meats. My husband bought the frozen frog legs clean and ready to cook, And today I'll share with you my simple and delicious frog legs recipe. Because it is time for this website to have Cooking Frog recipe, it has been long availed and requested by our visitors.
Where can you buy frog legs?
You can purchase frog legs at Walmart and other similar markets. Also, you can buy them via Amazon.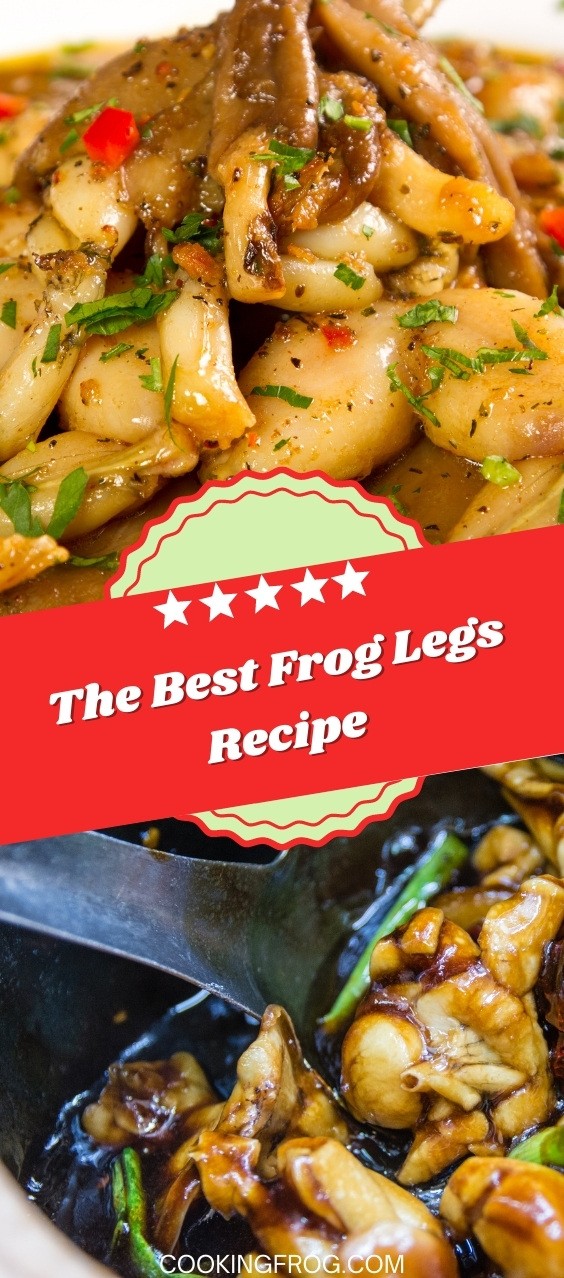 Ingredients
24 pcs of Frozen Frog Legs
8.8 oz of chopped tomato pulp
1 small golden onion
1 Tablespoon chopped parsley
2 cloves of garlic
1 teaspoon of white wine vinegar (for the sauce)
1 tablespoon of white wine vinegar for soaking
2 tablespoons of extra virgin olive oil
1 pinch of chili pepper
3 tablespoons of hot water
salt and pepper
How to make Frog Legs Recipe
Thaw the frogs' legs in a bowl with cold water and white wine vinegar until they are completely thawed.
Drain the legs and dry them with kitchen paper, keep in the fridge in a sealed bowl until ready to cook.
In a frying pan heat the oil well then brown the chopped onion, garlic and parsley, add the tomato, salt and pepper, chilli pepper, white wine vinegar and hot water.
Close with a lid and let it cook over a low heat for at least 30 minutes, stirring occasionally.
Add the frog legs and without moving them let them cook in the sauce for about 15 min with the lid.
Then turn off the heat and let the moist still covered by the lid for about 10 min.
Serve the frogs' legs in hot stew accompanied by bruschettas of bread flavored with rubbed garlic and a drizzle of raw oil, all washed down with a good red wine … enjoy your meal!