Do you wish to try a healthy version of spaghetti? If that's the case, I have an easy Black Bean Spaghetti Recipe made out of vegetables.
If you enjoy Mexican food and you prefer pasta, this can be a match made in heaven. This black bean spaghetti recipe is really a perfect al dente pasta that has an ideal texture to it.
You can combine experiment with the warmth of the jalapeno and chili powder, combined with the cumin, paprika, and oregano, also the tomatoes and avocados, and you can sense how amazing the flavors will go with the chewy taste of the pasta. My friend was right, this pasta comes with a powerful flavor, and I don't think I'd want it if it wasn't paired with a spicy sauce, but when it is, I just can't get enough it.
Where to buy Black Bean Spaghetti
When I was walking down the aisle at my local grocery store, I came across this black bean spaghetti, which I've needed to test forever. That has been the very first time I saw this store selling them; however, if you want to get a pack, you'll find them on Amazon – Search: Asia Organic Black Bean Spaghetti.
Other online stores to buy black bean spaghetti:
Walmart
, Thrive Market, Vitacost, Kroger, and more.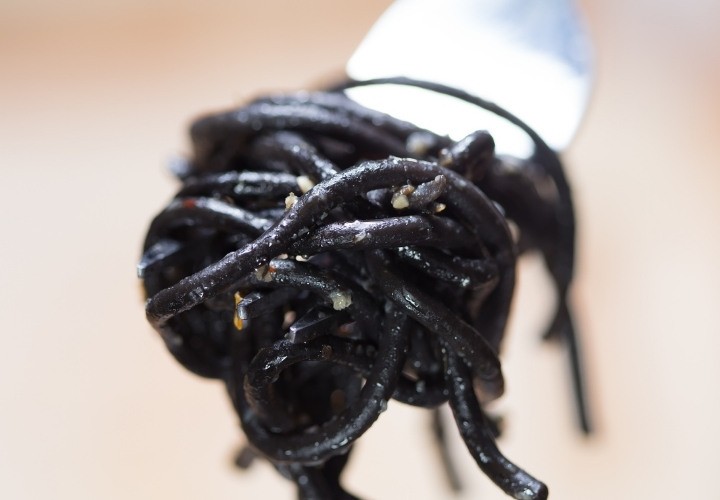 They're gluten-free and organic, sodium-free, full of iron, and contain only 16 g of carbs. Black bean spaghetti cooks al dente; they're full of protein and full of fiber. Interestingly they contain organic black beans and water.
This spaghetti cooks very fast; just bring a pot of water to a boil, add spaghetti, lower the heat to low, and simmer gently for about 7 minutes. The texture of black bean spaghetti is sort of hard to explain, only a little harder than regular semolina pasta; however, you can still very easily bite through them. They also don't have a smell like black beans do at all.
An excellent alternative to the standard flour pasta and perfect for those with gluten allergies. This is an excellent way to incorporate more protein and fiber into your diet plan and try something new and delicious. You can serve the organic black bean spaghetti with your preferred sauce, sautéed vegetables, or some fresh veggies. You may also add cheese, but I decided not to for this recipe.
The best part neat concerning this recipe is that, while your spaghetti is cooking, you are able to sauté your vegetables and then mix them together. With this recipe, I virtually used what I had– bell peppers, zucchini, mushrooms and onions, and some sun-dried tomatoes.
Also, the Cayenne pepper made this fresh and healthy meal extra spicy. It requires less than 30 minutes to prepare it. I chose to drizzle some lime mayo (homemade), for additional creaminess and extra flavor.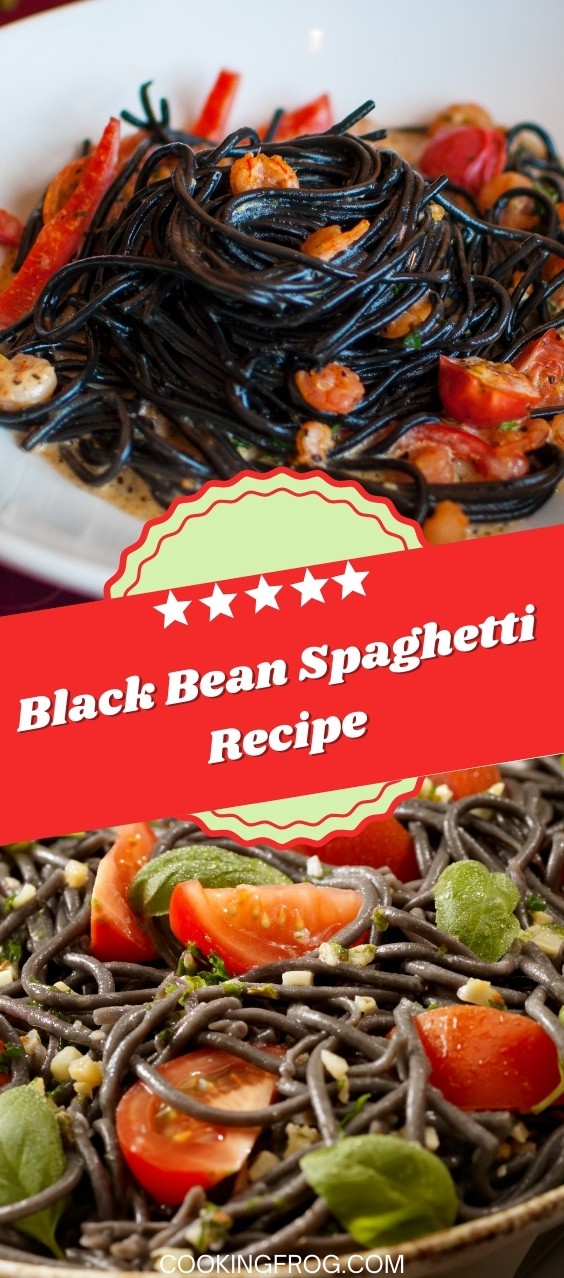 1/2 lb of black bean spaghetti
1 Tbsp of olive oil
1/2 diced yellow onion
1 pressed garlic clove
2 cups of bell peppers, chopped
2 cups of white mushrooms, sliced
1 cup of diced zucchini
8 small sun-dried tomatoes
1 tsp of salt
1 tsp of black pepper
1/2 tsp of paprika
1/2 tsp of oregano
1/8 tsp of cayenne pepper
1/2 tsp ground cumin
1/8 tsp of cayenne pepper
2 tbsp of green onions, chopped
for drizzle, lime juice
For Lime mayo
1 cup mayonnaise, light
1/2 tsp of salt
1/4 tsp of black pepper
Juice and zest from 1 lime
Tabasco sauce ( to your liking )
How to make Black Bean Spaghetti Recipe
First, prepare mayo lime by combining one cup of mayonnaise, juice, and zest from one lime, 1/2 tsp of salt, 1/4 tsp of black pepper, and tabasco sauce to your liking.
Pour the water into a pot, bring to a boil, and add in spaghetti.
Lower the heat to low setting and simmer for about 7 minutes, and drain the water.
Pour the olive oil into a medium size skillet, heat, and add the onions and saute for a couple of minutes.
Add in the peppers and cook for about 2 minutes. Next, add zucchini and mushrooms and cook until mushrooms start to sweat. Add in the garlic.
Next, add cumin, paprika, pepper, salt, cayenne, and oregano and stir. Add sun-dried tomatoes and cook for 4 minutes or until vegetables are cooked nicely.
Place spaghetti into four plates and top with the sauce. Add some lime mayo on top of them. Squeeze some lime juice, and sprinkle green onions on top.
Nutrition
Calories: 360, Fat: 17g, Saturated Fat: 2g, Cholesterol: 7 mg, Sodium: 13mg, Potassium: 18mg, Carbohydrates: 4g, Sugar: 2g, Vitamin A: 208 %, Calcium: 3%,