Creamy mushroom chicken with cheese has melted cheese that covers soft chicken breasts with delicious mushroom sauce to help its amazing taste. When the cheese melts and mixes the taste of mushrooms and chicken together, making the meal a unique experience for your mouth. Preparing creamy mushroom chicken is a breeze and gives you more time to spend on yourself!
This dish is a symphony of flavourful, creamy, and cheesy tastes that all work together to make a meal that will leave you licking your fingers and wanting extra. Envisage soft chicken covered in a rich mushroom sauce and topped with a lot of melted cheese.
It's the best food for a cozy night at home or a dinner party where you want to charm your friends. So get ready to cook up a storm with this delicious creamy mushroom chicken with Cheese.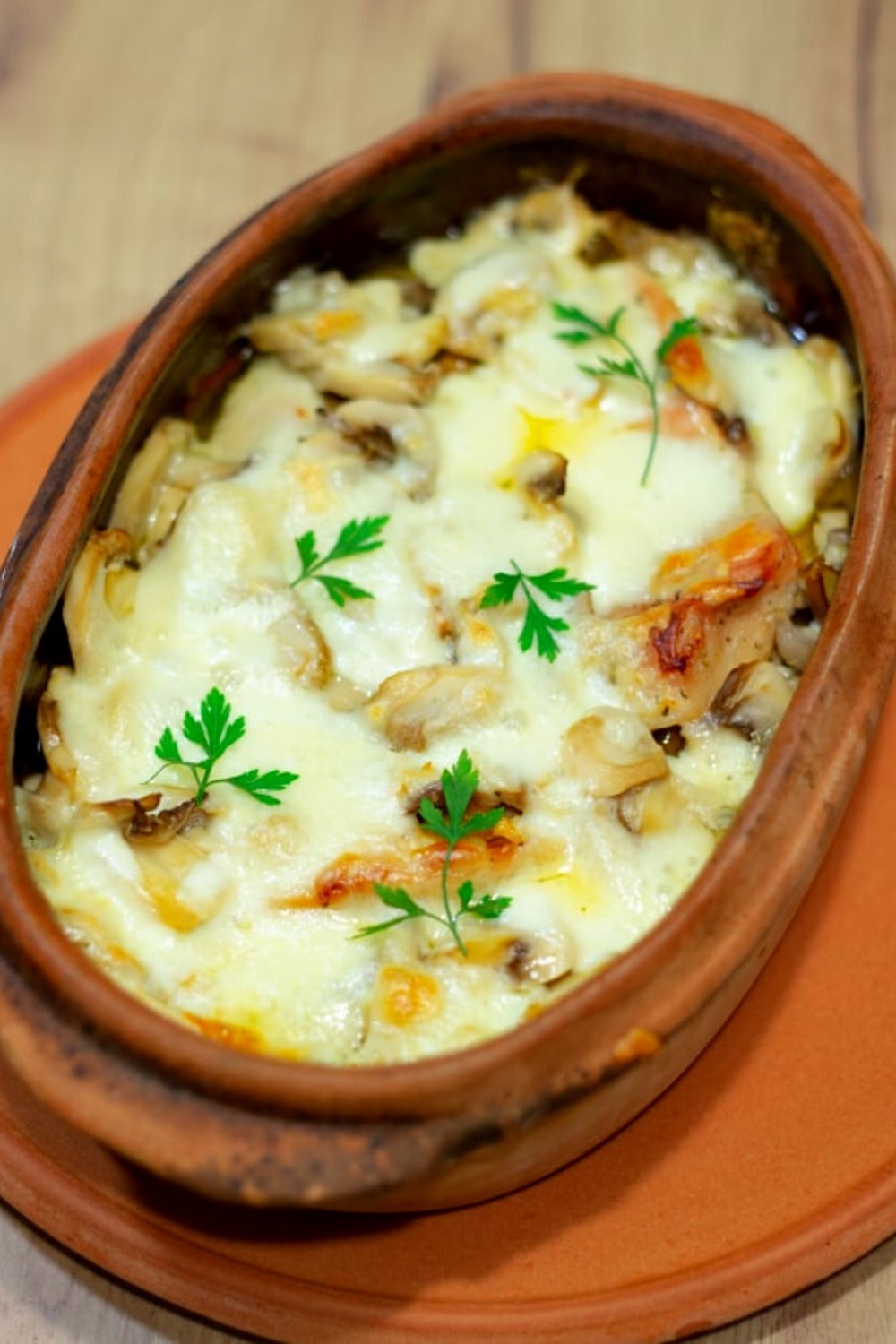 Mushroom Chicken With Cheese Recipe
Dinner sitting is one of the most important things for me and a chance to enjoy with my kid. Right after I first made this meal, I had to share it with you because it's so easy to make. My son and I agreed that this is our favorite meal of this week!
Ingredients
4 pieces of thinly chopped chicken breast
1 Tbsp of Italian spice
2/1 Tbsp of butter
9 ounces of sliced ​​mushrooms
1/2 cup of chicken broth
1/2 of chopped mozzarella cheese
Fresh chopped parsley for decoration
How do you make Creamy Mushroom Chicken With Cheese?
First, heat the oven to 375 degrees Fahrenheit.
Season the chicken breast with salt, pepper, and spice with Italian seasoning.
Add butter to a large skillet at medium-high temperature.
Cook till the chicken is nicely browned on both sides.
Put in a 10 × 14 inches baking tray.
Add mushrooms and chicken soup, and steam until they are softened enough.
Bake for 14 minutes, and do not cover.
Add the cheese and bake for 5 more minutes until the cheese melts and the chicken is cooked.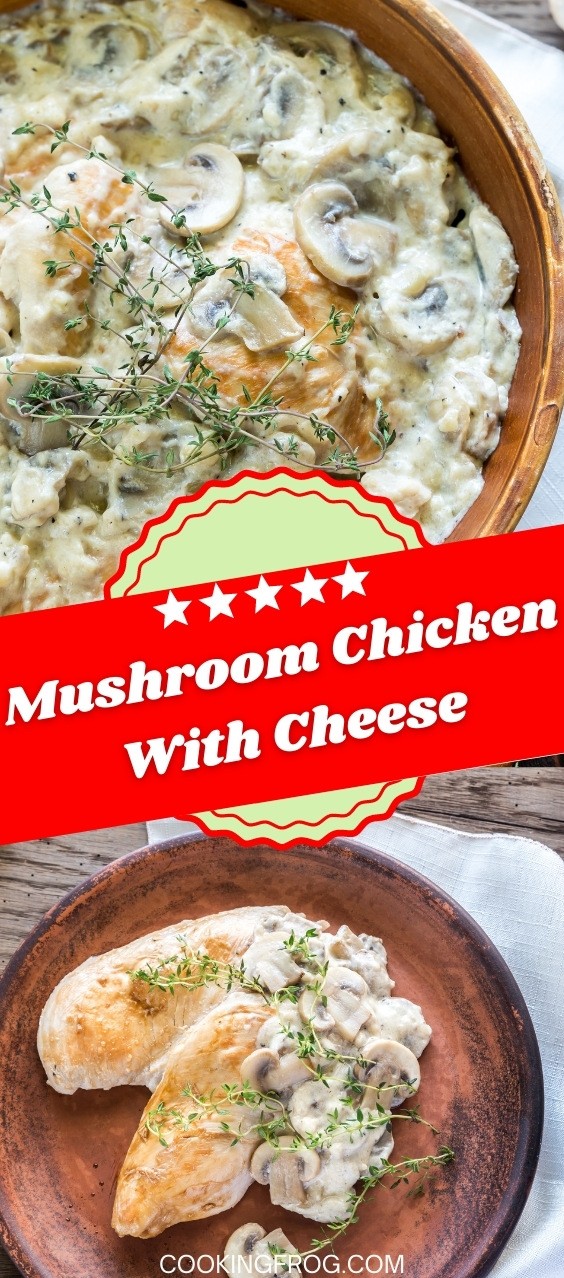 How long does it take to bake chicken?
Defrost frozen chicken slowly in the fridge, or it is more quickly defrosted by placing it in a waterproof package or plastic bag and immersing it in cold water. The time to bake the chicken breast in the oven at 375 degrees Fahrenheit is about 15 to 20 minutes. To check the internal temperature, you can use a meat thermometer; it should be 165 degrees F (74 degrees C).
What should be the internal temperature of the chicken?
I mostly cook chicken at 355 ° F for 30 to 35 minutes. Take a look at this suggested internal temperature table for cooking meat and baked foods. To make sure chicken breasts are well cooked, use the current digital cooking thermometer or meat for a correct temperature of around 165 degrees Fahrenheit.
Should I cover the chicken with foil?
No, you do not need to cover this meal with foil. Since the chicken is thinly cut, and you brown it on both sides, it is faster to cook this way. Otherwise, if the chicken breasts are thick, they require more time to cook; the foil will help to seal the moisture and cook it evenly.
Mushroom Chicken with Cheese Video Instructions
I hope you enjoy this meal as much as my son and I did. Please leave a comment or a review below; this would mean a lot to me and will motivate me to make more recipes like this available to you. Enjoy!