"Carrabba's Chicken Bryan" is one of my all-time favorite restaurant dishes. I simply enjoy the chicken bits smothered in a zesty lemony and basil sauce with a bit of goat cheese added on top. I like having this with mashed potatoes on the side because I want to make the most of the delicious sauce. Who would miss that?
Carrabba's-An Open Kitchen Host
There is nothing not to love about Carrabba's Italian Grill restaurant. If you fancy an impressive open kitchen experience, this is one of the few eatery options that offer it.
You may order something from our menu and see how the food is prepared right in front of you with all these cooking aromas tantalizing your senses to the max.
This is why I enjoy going and eating there so much. Also, Carrabbas is one of those "must-visit restaurants" if you're in Huston, Texas.
What Makes Chicken Bryan Dish So Tasty?
Many people are wondering what is the secret behind the famous "chicken bryan" that makes it so delicious. It's actually in the layering and blending of flavors. Goat cheese, which is a key ingredient gives the dish another dimension. With the addition of basil and sun-dried tomato, the end result is totally tasty.
Slight variations–the same lemon-butter sauce will also complement nicely a pasta dish. The same recipe applies to making the Carraba's Filet Bryan (beef) if you also wish to try its beef counterpart.
Share the image below to your Pinterest board to save this Chicken Bryan Recipe!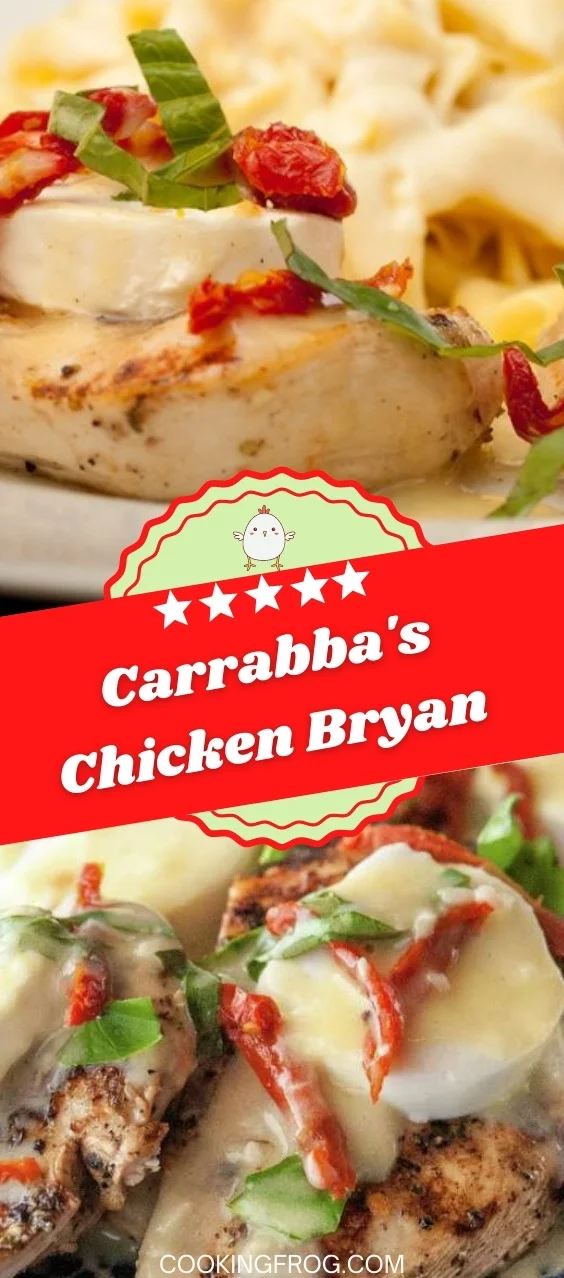 How To Make Carrabba's Chicken Bryan At Home
There is no need to dine out to enjoy something that tastes so good! You can make nearly the same chicken bryan recipe at home, and the best part is that you can do so in about half an hour.
While it does involve a couple of extra steps, the end result will finally compensate you for your time and effort.
You can also bake some veggies in the oven or prepare some delicious mash potatoes while your chicken is cooking. This is also the dish to go for if you want to prepare something special for your guests.
Homemade Carrabba's Chicken Bryan
March 2, 2021
: 10 min
: 20 min
: 30 min
: Easy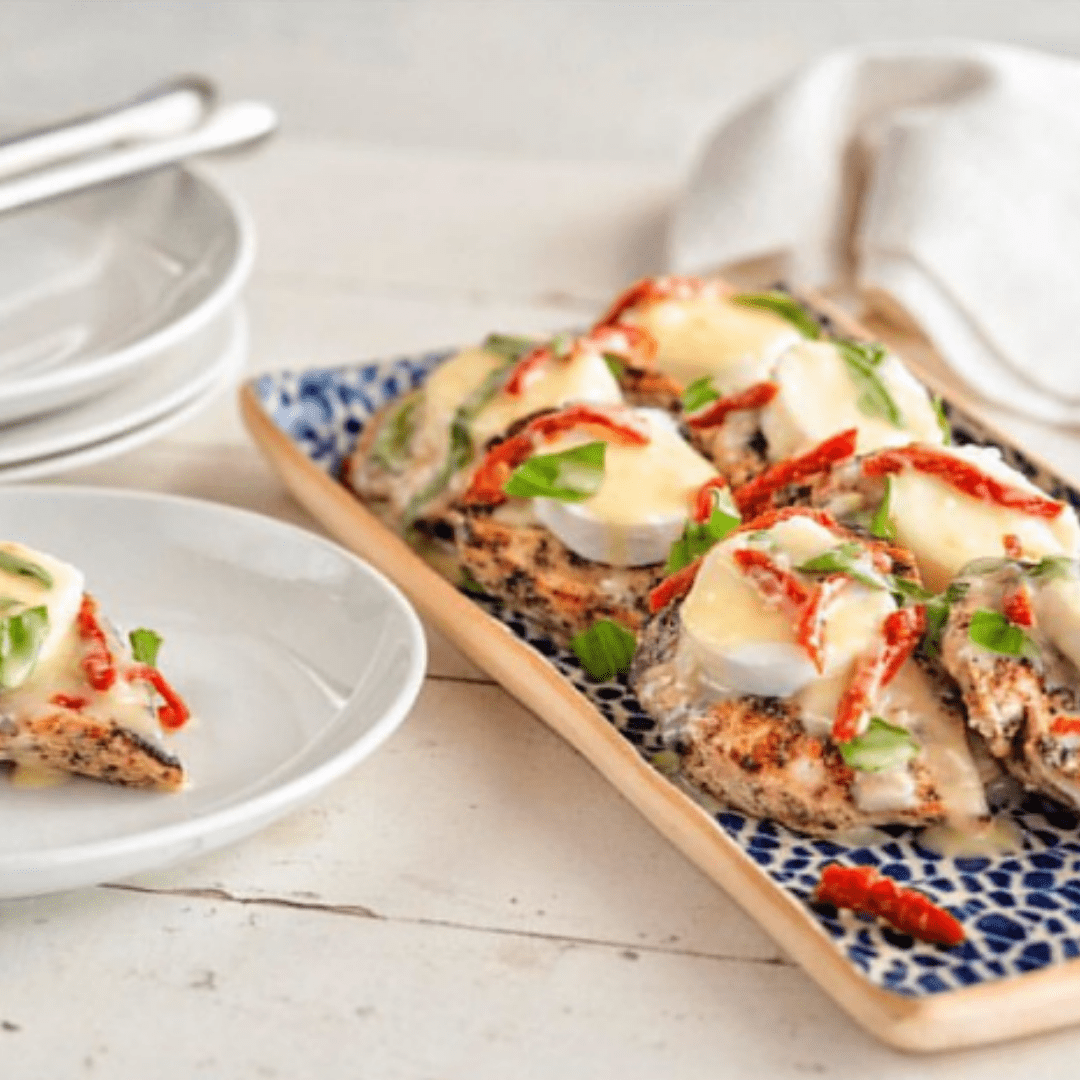 Ingredients
4-5 chicken breasts (skinless)
¼ cup onions, chopped
8 oz. goat cheese
8 tbsp butter
2 tsp garlic, chopped
2 tbsp sun-dried tomatoes
2 tbsp basil, cut thinly
¾ cup white wine
2 tbsp olive oil
2 tbsp lemon juice
Kosher salt-pepper
Directions
Step 1

Chicken Cooking Steps

Step 2

Get you chicken breasts and wrap them in plastic film, pounding them out until evenly thin. Slide the plastic film off the chicken and pat it dry with kitchen paper. Season with salt and pepper and sprinkle or brush with the olive oil.

Step 3

Grill the chicken until set, around 3-4 minutes on each side. Once cooked, transfer on a plate and cover carefully with cling film. Cut the goat cheese into 4 even slices and form unto disk-like shapes, arranging one piece for each chicken breast.

Step 4

Sauce Cooking Steps

Step 5

Heat 2 tbsp of butter and saute the onions and garlic until fragrant and the onions become translucent. Add the lemon juice and white wine to the pan and reduce the heat to low, until the sauce has reduced 50%. Once the liquids have evaporated by half, add 2 tbsp of butter and sir until the butter has totally melted.

Step 6

Turn the stove off and add the rest of the butter, whisking. The sauce should gradually become thicker at this point. Pass the sauce through a strainer to remove any garlic and onion bits. Return the sauce back to the warm pan and add half of the basil, stirring. Add the sun-dried tomato slices to the pan.

Step 7

Finalizing & Serving The Dish

Step 8

Transfer one chicken breast onto a single plate. Arrange a slice of goat cheese over the chicken and pour the sauce over the chicken breast with a spoon. Finally, sprinkle the chicken with the rest of the basil.
If you've liked this recipe, I'm sure you'll like these:
EL POLLO LOCO CHICKEN RECIPE (COPYCAT)
KFC CHICKEN LITTLES RECIPE (COPYCAT)
HOMEMADE MCDONALD'S CHICKEN MCGRIDDLES (COPYCAT)