Instead of relying on eggs, these egg-free banana muffins with walnuts are made with a combination of ripe bananas and milk (use plant-based milk for the vegan version) for a delicious and moist texture. The addition of crunchy walnuts not only adds a delightful nutty flavor but also provides a satisfying crunch in every bite.
Plus, these muffins are super easy to make and only require a few simple ingredients. So why not give them a try and indulge in a tasty and satisfying treat that's free of eggs? You won't be disappointed.
Egg-Free Banana Muffins in No-Time
If you're in the mood for a quick and delicious treat that's egg-free and easy to make, this muffin recipe is for you. With just ten minutes of prep time and two bowls, you can whip up a batch of delicious and fluffy banana muffins that are sure to impress.
The secret ingredient in this recipe is vinegar, which helps the muffins rise and gives them a light and airy texture. The banana acts as a binding agent and natural sweetener, taking the place of eggs. And the most useful part?
These muffins will stay fresh for up to two days when stored in an airtight container, so you can enjoy them anytime you want. So why not try this recipe and witness how high your muffins can soar?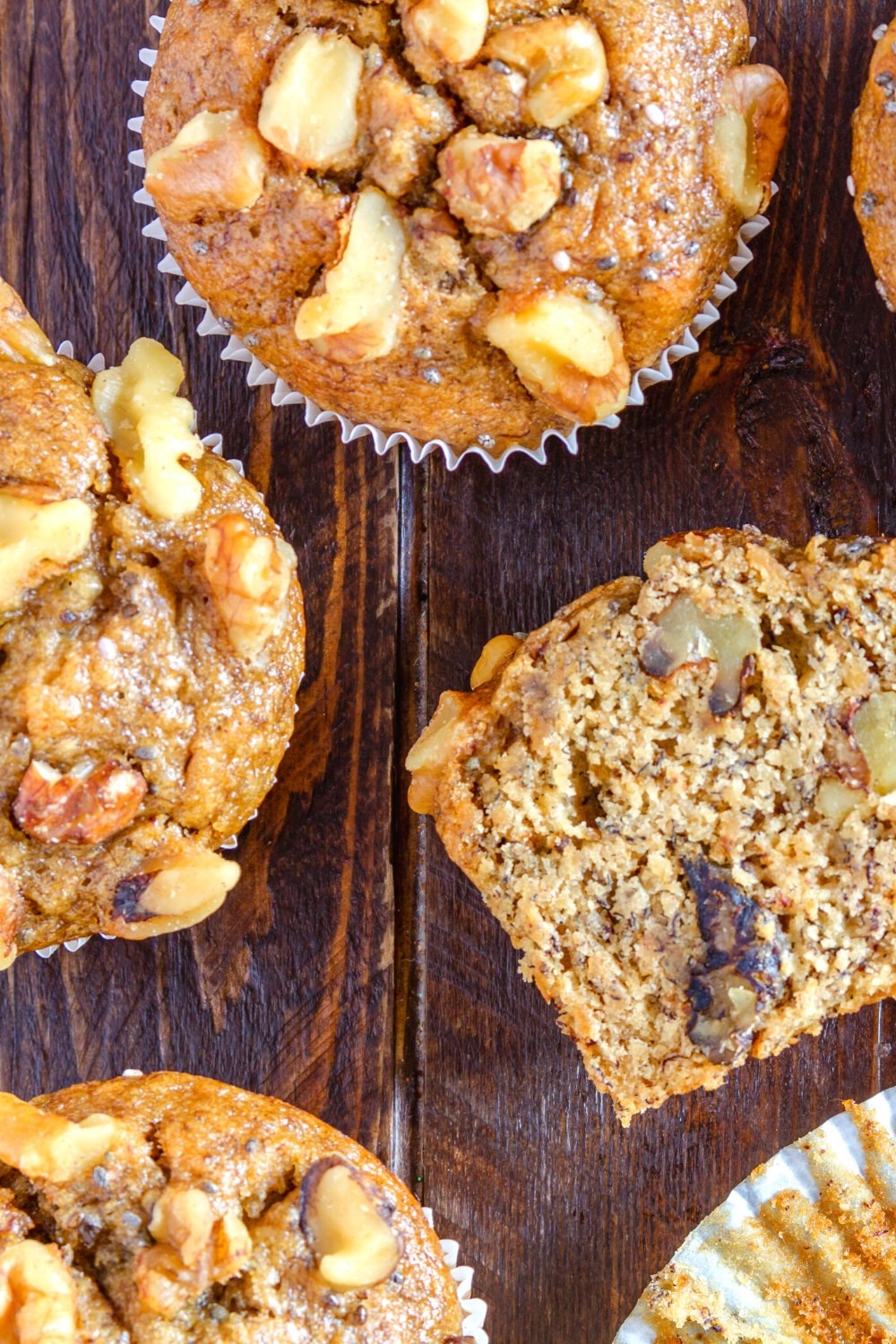 Allergy-Friendly Banana Muffins: Delicious, Nutritious, and Safe to Eat
If you're looking for a delicious and allergy-friendly muffin recipe, look no further! Our eggless banana muffins are perfect for those with common food allergies, including dairy, gluten, and nut allergies. If you have a nut allergy, leave out walnuts. You can even adjust the sugar content to suit your taste and dietary needs.
For a dairy-free option, simply replace the milk with your favorite milk alternative. When not using regular milk, we love using Oatly Oat Milk for its rich flavor and versatility in baking. To make these muffins gluten-free, simply use gluten-free flour and oats.
Our go-to is Bob's Red Mill Gluten-Free 1-to-1 Baking Flour. And for a low-sugar option, try using less sugar and letting the natural sweetness of ripe bananas shine through. However, if you're in the mood for a sweeter treat, feel free to use up to a full cup of sugar. No matter how you make it, this recipe is sure to be a triumph!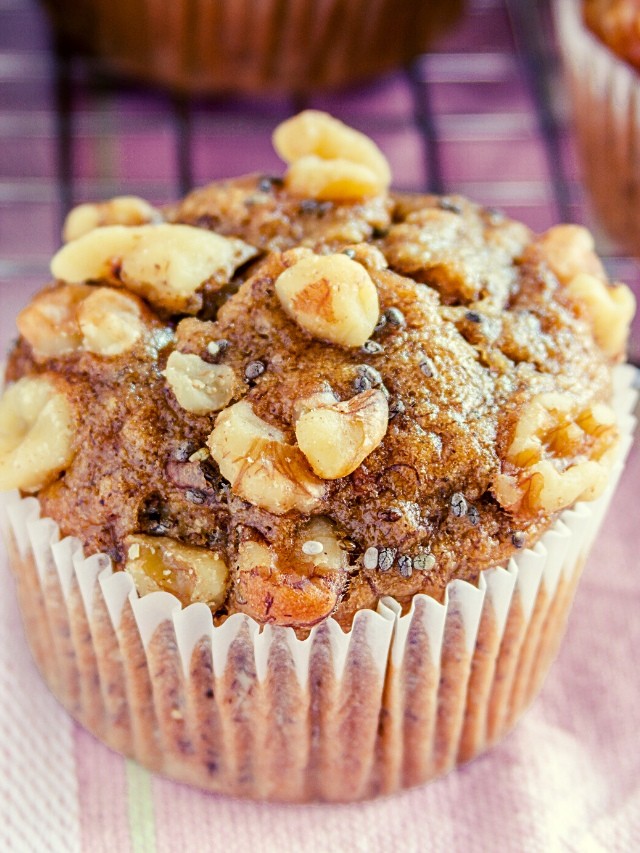 Egg-Free Banana Muffins Recipe
Here's a delicious and versatile recipe for eggless banana muffins! Whether dealing with food allergies or being out of eggs, these muffins are a tasty and satisfying treat. Plus, they're easy to make gluten-free, dairy-free, vegan, and low in sugar. Simply follow the recipe below and enjoy a tasty, eggless treat!
Ingredients
2-3 bananas, mashed
1 cup milk (use plant-based milk for vegan muffins)
1/3 cup of Canola oil
1 Tbsp of Vanilla extract
1 cup of granulated sugar
2 cups All-purpose flour (For gluten-free, use Bob's Red Mill Gluten-Free 1-to-1 Baking Flour)
1 Tbsp of baking powder
¾ cups of walnuts (leave out if you have a nut allergy)
1 pinch salt
2 tsp of vinegar (you can also use lemon juice)
Instructions
First, get the oven preheated to 350F (175C). Prepare a regular muffin tray and lightly grease it.
Mash the bananas and add sugar, baking powder, chopped walnuts, milk, oil, vanilla extract, salt, apple cider vinegar, and brown sugar in a medium bowl.
Mix all the ingredients until they are fully combined. (Don't overmix)
Distribute the batter evenly between the muffin tins.
For the best results, bake the muffins for 25-30 minutes, rotating the pan halfway through or until a tester inserted in the center comes out clean.
To cool the muffins faster, remove the pan to a wire rack and leave it there for 5 minutes. Place muffins on a rack and refrigerate for at least an hour.
Egg-Free Banana Muffins Video Recipe
One more thing! We've created an awesome new image that we think would be ideal for your Pinterest board. Help us spread the word by sharing it with your followers! Just click on the image below to add it to your board. Thanks for your support!