This Low Carb Banana Cocoa Muffin is one of those "guilt-free recipes" that I like to make from time to time. Especially in the last two months since I'm trying to lower my carb intake.
I took some time and researched plenty of low sugar/ and low carb food and sweets that are currently approved for diet. I'm not doing any diet trend; rather, I eat high protein, eat plenty of veggies and limit sugars and carbs. So far, nice success. I've been going sturdy for two months.
Each week I analyze many recipes to check what I can make that will keep me curious about feeding healthy. However, usually, these recipes call for ingredients that are not so tasty. Or you find yourself making foods that don't offer you the satisfaction you're really accustomed to getting when you eat "bad for you" foods.
One factor I ought to mention is that I wouldn't say I like utilizing any chemical sweeteners in my recipes. Therefore I don't purchase or suggest sugar-free anything, no aspartame, sucralose, and other stuff. I like Stevia because it derives from natural sources. However, I discovered something that is even more suitable, Xylitol. This hasn't become super widespread yet; I assume cause it's not commercially offered in grocery stores.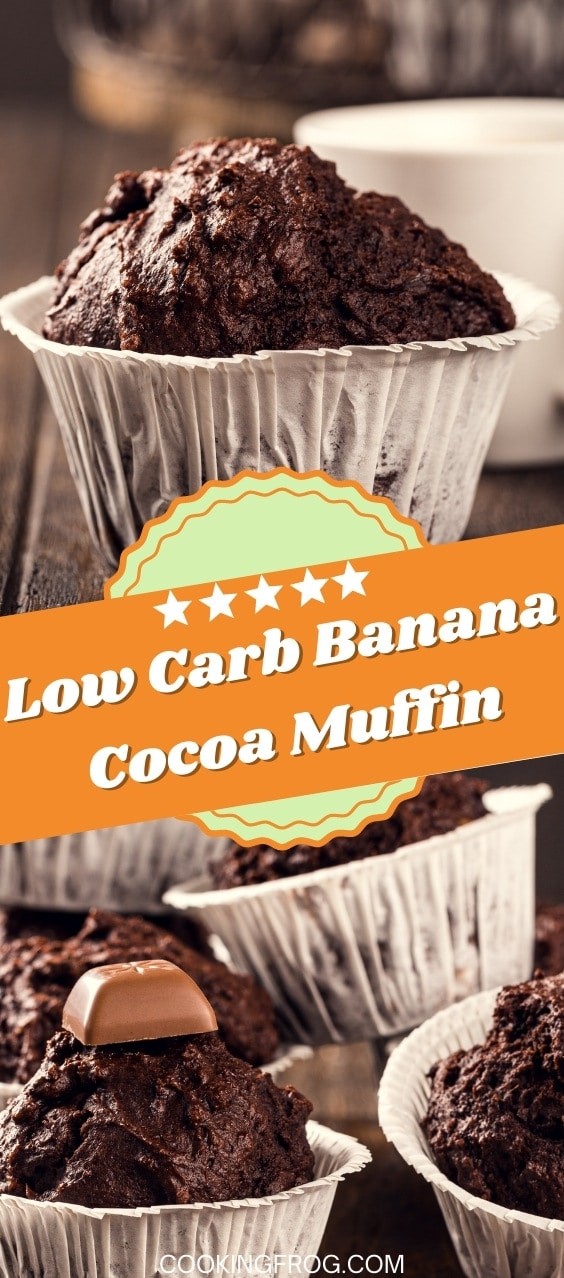 1 3/4 cup Bob's Red Mill or other Low Carb Baking Mix
1/3 cup of Xylitol Sweetener
1/3 cup of cocoa powder Dark
1 1/2 tsp of Baking powder
1/2 tsp of Baking soda
1/4 tsp of Salt
2 ripe Bananas
1 cup of Low-fat Greek yogurt
2 Eggs
1 Tbsp Stevia nectar
4 Tbsp of peanut butter (optional for the topping)
2 Tbsp of chocolate chips for topping
How to make Low Carb Banana Cocoa Muffin
Heat the oven to 350 F.
Put the bananas in a bowl and mash them till they're really smooth.
Add in the Greek yogurt, eggs, extracts, and Stevia nectar.
Take a smaller bowl, mix all the dry ingredients, and whisk to combine.
Pour the dry ingredients into the wet mixture and blend till combined nicely.
In a ready-to-use muffin tin lined with cake liners, divide the batter among the 12 muffin tins, and fill every 2/3 full.
Sprinkle the top of every muffin with a pinch of small chocolate chips.
Bake for 13-15 minutes, till an inserted toothpick, comes out clean from the middle of your muffins.
Allow them to cool on a cooling rack for a quarter-hour before eating.
Store within the refrigerator for optimum freshness.
Optional with a bit more carbs: heat the banana muffins in the microwave for fifteen seconds, then unfold a teaspoon of peanut butter on top (additional 31 calories, 2.5 fat grams, 0.5 carbs)
Nutrition Facts:
87 Calories | 1.6 Fat | 9 Carbs | 3.5 Protein
If you've liked this low-carb, low-calorie recipe, please check these below:
Low Carb Donuts Glazed With Maple
Low Carb Chocolate Muffins With Almond Flour