You must have had delicious cherries decorated beautifully on a Cocktail. Cocktails are usually garnished with taste-enriched beautiful cherries. These cherries are either Luxardo Cherries or Brandied Cherries. Both of these are excellent in taste and quality alike.
Luxardo Cherries
Although the store-bought version of Luxardo Cherries is great, homemade Luxardo Cherries serve as the best garnishing for the cocktail. Homemade Luxardo Cherries are made up of Luxardo liqueur. You can also try other spices for your homemade version of Luxardo Cherries.
But what makes Maraschino Cherry Recipe so unique? The remarkable thing about this recipe is that it allows you to use the liqueur and spices of your choice to make a cocktail according to your taste. If you don't have Maraschino, you can use brandy or an aged rum instead.
This will give you equally great taste. You can use Cinnamon and Cloves if you don't like the taste of Nutmeg. They give excellent taste and can be a fantastic gift for your old-fashioned friends and Manhattan lovers.
A perfectly garnished Cocktail looks enchanting and tastes great as well. We ensure the use of the freshest and the best quality ingredients to make our cherries. We always look forward to enhancing our core ingredients to provide you with the best quality product you deserve.
What makes these cherries different from regular cherries?
When you think of Cherries, the regular pinkish-red Maraschino cherries that are readily available in grocery stores pop up in your mind. These Cherries are way different and better than those regular cherries.
Luxardo Cocktail Cherries have a unique taste. Unlike regular cherries, Luxardo Cocktail Cherries are dipped into warm water to induce higher levels of lusciousness. Luxardo Maraschino liqueur gives a unique signature taste to these Luxardo Cherries.
Which Cherries are best for Luxardo?
I've always used the regular, sweet-in-taste, pinkish-red cherries that are available at all grocery stores. You can also try sour cherries. I've seen many recipes that use sour cherries.
These cherries are absolutely fine to use. But I've never used them personally. If you try sour cherries, don't forget to share your experience with me.
What Luxardo Maraschino actually is?
Luxardo Maraschino is a liqueur made up of ripe Marasca Cherries (a sour cherry), pits, leaves, branches, honey, and some other secret ingredients.
The interesting fact about Luxardo Maraschino is that it provides floral, nutty piney, and flavors while still maintaining its primary taste of cherries.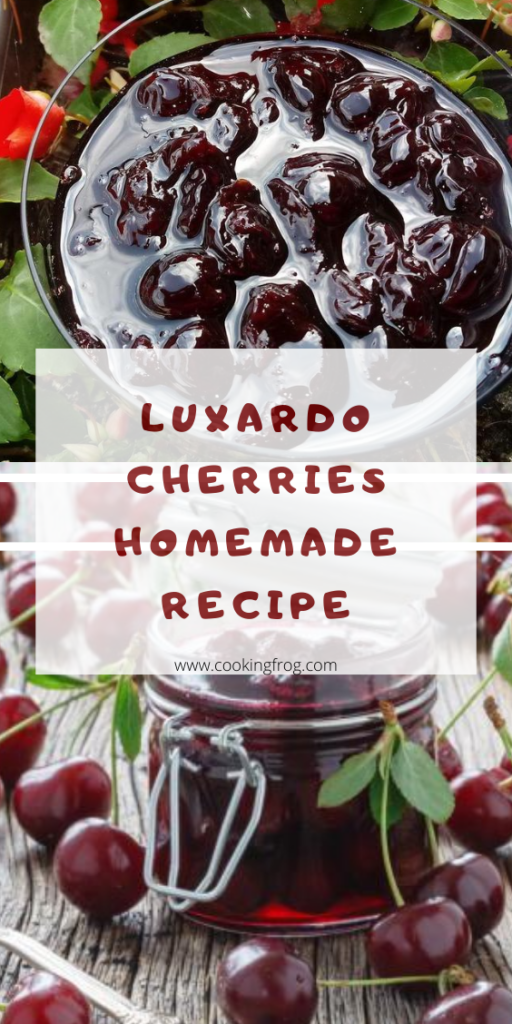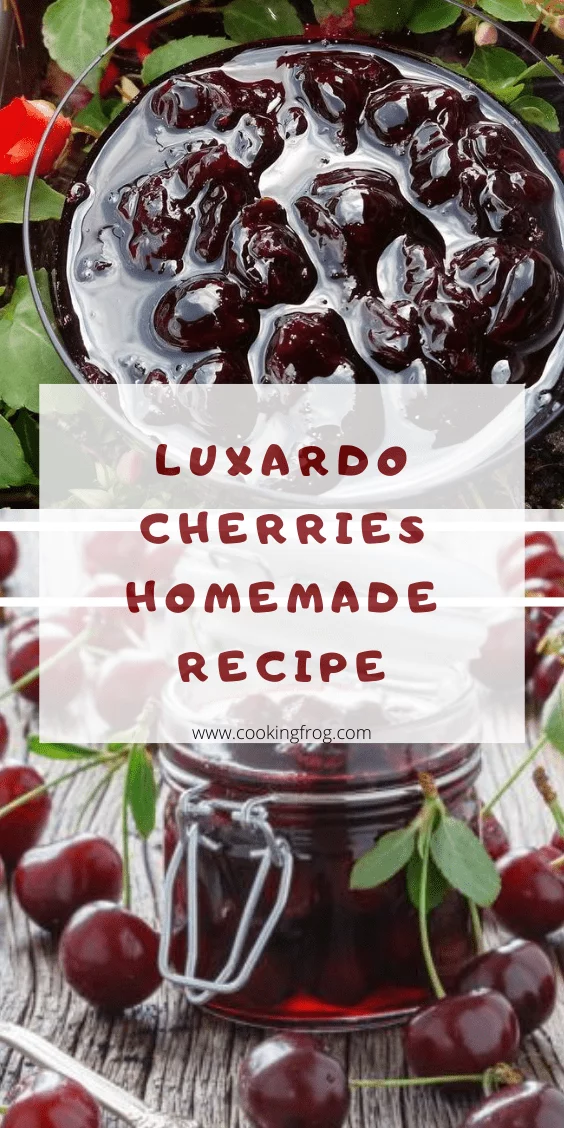 How can you use Luxardo cherries?
I'm actually a Bourbon lover, so I think they are perfect for old-fashioned. You can also enjoy plopping them into a strong cocktail.
Ingredients
1/2 cup of sugar, granulated
1 cinnamon stick
1/2 cup of water
1 pinch of kosher salt
1/4 tsp of nutmeg, ground
1 cup of Luxardo Maraschino Liqueur
1 lb of pitted and stemmed cherries
How to make Luxardo cherries
Take water in a saucepan. Add sugar, nutmeg, cinnamon, and salt in it, and let it simmer. Stir in between to dissolve the sugar properly.
Add cherries and Luxardo Maraschino Liqueur into the mixture. Stir it to coat the cherries completely. Further, cook for 5 minutes to make the cherries a bit tender.
Now turn the flame off and let the cherries cool down. Store these cherries in an airtight container and place them in the fridge.
Notes
If any of the readers have ever used frozen organic cherries instead of fresh cherries, do let me know if it turned out great. It would be great to use and enjoy the cocktail even if the cherries are not in season or just don't seem fresh.
Please also keep in mind that you can either use sweet or sour cherries as per your choice or availability of the cherries.
Classic Old-Fashioned Recipe
1 tsp Sugar
2 Cherries
2 oz. Bourbon
Club Soda
4 Dashes Angostura Bitters
1 & ½ Orange Wheels


Add sugar, a cherry, and an orange wheel in a glass with bitters and a splash of Club Soda. Now remove the orange and add bourbon. Add ice cubes, garnish with an orange wheel and Luxardo cherry, and serve.