Are you avoiding carbs but craving delicious pizza? This Low-carb Pepperoni Pizza with Cauliflower Crust is super flavorful and gluten-free.
I made these cauliflower bites for lunch, and we just loved them. We've enjoyed them so much that I assumed I should try and make this Low-carb pepperoni Cauliflower pizza Crust myself. Of course, we really enjoyed it, which was so delicious.
Of course, it's not made with flour, so the taste of this pizza is somewhat different from the normal pizzas; however, I promise that you won't be disappointed. It's so flavourful with mozzarella cheese, pepperoni, and mushrooms. You don't need to use the same toppings are me. Feel free to feature whatever you have got in your fridge.
To make this pizza, first, you'll need a food processor or a grater to form the rice-like consistency, and then you have to microwave it to help release some wetness from the cauliflower. The next step is to dump all the cauliflower into a kitchen towel and squeeze it as hard as possible. This is the key to a crisp crust. If you skip this step, your crust could be soggy, and we don't want that.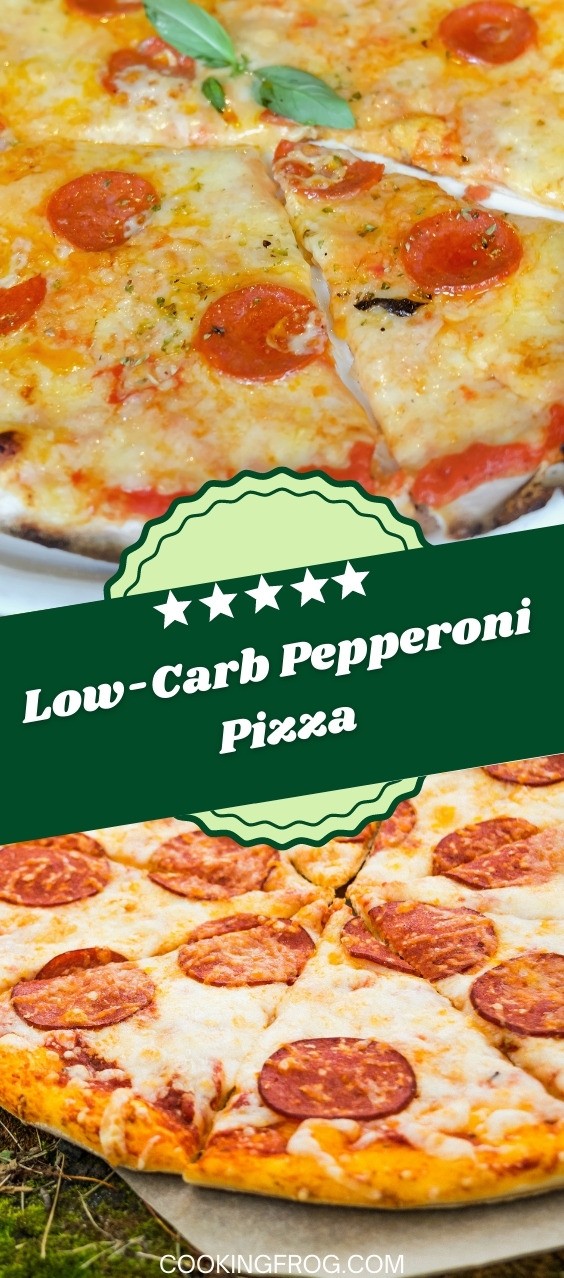 Ingredients
1 head cauliflower
1 whole egg
Teaspoon of oregano
1/2 teaspoon of garlic powder
ground fresh black pepper and salt
1/2 cup of marinara sauce
½ cup of grated mozzarella
¼ cup grated of Parmesan cheese
¼ of sliced mushroom
3 oz of Pepperoni
How to make Low-Carb Pepperoni Pizza with Cauliflower Crust
Heat up the oven to 380F.
Cover a baking sheet with parchment, gently spray with oil, and set aside.
Pulse the cauliflower florets in your food processor for just about 25 seconds till it's a rice-like consistency.
Put the cauliflower in a microwave-safe bowl and microwave it for about four minutes.
After the cauliflower has cooled enough to handle, place it into a kitchen towel and wring it out. You must squeeze out as much as you can.
Place the cauliflower in a bowl and add the egg, and season it well. Use your hands to mix everything and form a ball.
Place the dough on a baking sheet and press the ball to form a pizza shape. The crust should be no over ½ in. (1 cm) thick.
You should use a kitchen towel to help you to create a pizza shape. It is useful to absolve more liquids if necessary.
Bake for about 20-25 minutes, and remove from the oven.
Top it with pizza sauce, pepperoni, cheese, and mushroom.
Bake the pizza for about 15 minutes more or till the cheese has melted nicely.