This Ground Turkey Meatloaf Gluten Free Recipe is a healthy and delicious dinner meal. The low-carb paleo meatloaf freezes well so that you can make it ahead – it will save you time making dinner!
I'm very excited to share this new ground turkey meatloaf recipe with you these days because meatloaf is among my favorite meat dishes.
Is this Ground Turkey Meatloaf Healthy?
This turkey meatloaf recipe is healthier than a conventional meatloaf recipe cause it's created with almond flour rather than breadcrumbs. As a result, it is gluten-free, low-carb, whole30, and paleo. Ground turkey is additionally leaner meat than beef. It's an excellent addition to any diet to deliver a low-fat protein serving.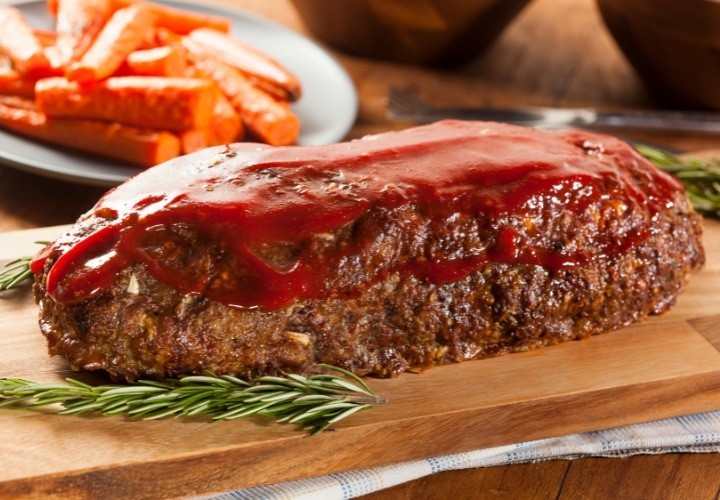 NOTE TO CONSIDER
Ketchup is one of the ingredients in this recipe. I use sugar-free tomato ketchup to form a low-carb meatloaf. However, you can use regular ketchup if you're not following any restrictive diet.
Can you freeze turkey meatloaf?
Yes! You can freeze the ground turkey meatloaf ready to cook or freeze a made meatloaf. This implies the easy turkey meatloaf recipe is good for meal prep. You'll be able to assemble the entire meatloaf on the weekend and cook it whenever you're ready for it. It lasts for a long time in the refrigerator for up to four days, or it can be frozen for 3 to four months.
Share the image below to your Pinterest board if you like this gluten-free turkey meatloaf!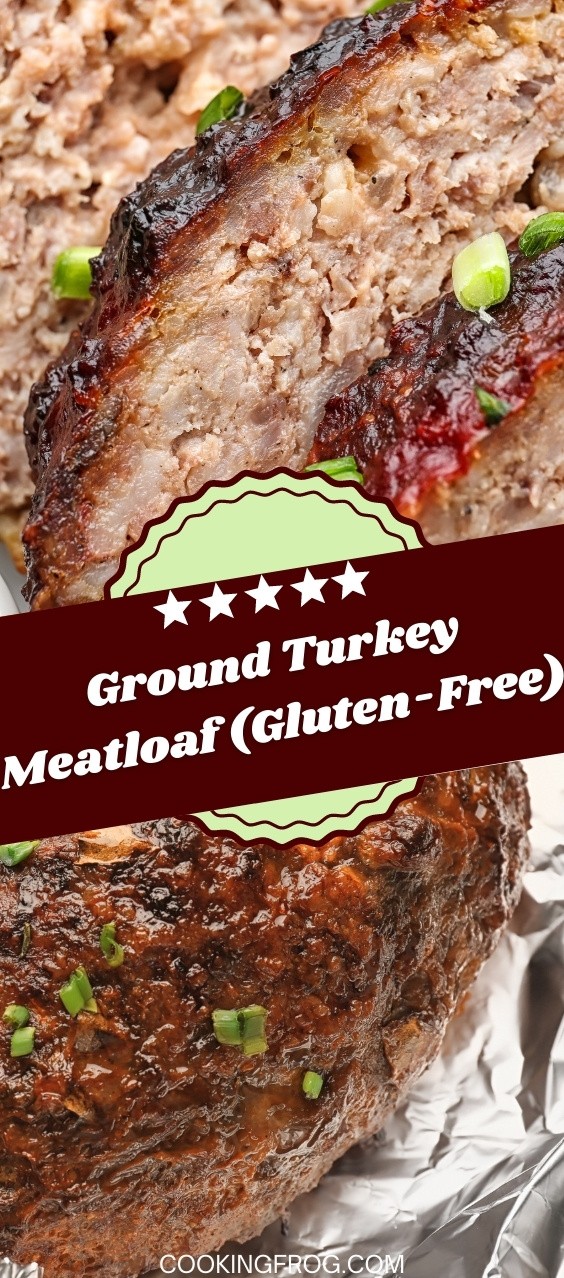 Ingredients
1 yellow or white chopped onion
2 cloves of minced garlic
1 tablespoon of olive oil
1 lb of ground turkey
1/2 cup of chopped parsley
1 tsp of dried oregano
1/3 cup of almond flour
1 whole egg
Salt and pepper
½ cup ketchup (sugar-free)
How to make Gluten-Free Ground Turkey Meatloaf
Heat the oven to 350º Fahrenheit.
In a big frying pan, heat olive oil over medium heat.
Add garlic and onions and sauté till the onions are golden brown.
Take a large bowl and add ground turkey, parsley, sauteed onions, dried oregano, almond flour, egg, pepper and salt. Mix nicely to combine well.
Move the meatloaf into a loaf pan and pour ketchup ( sugar-free ) on top of the meatloaf and unfold it into an even layer.
Bake for 45-50 minutes, or till the interior temperature of 165 F. After forty-five minutes, check to see if the meatloaf is done.
If it's cooked, remove it from the oven and let it rest for about 10 minutes before serving it with mashed potatoes and roasting green beans.