One of the most renowned breakfast meals at McDonald's continues to be their McDonald's Egg McMuffins. But did you know you could easily make your own Egg McMuffins at home? Yes, it is true, and they will taste just like the originals.
McDonald's Egg McMuffins
Nothing is tastier and more satisfying than a hot Egg McMuffin or these Hash Browns in the morning. Why not do it if you could save money and time by making it home? The instructions for preparing the meal are simple enough. If you know how to crack open a fresh egg, you know the most challenging step.
When you're done cooking your homemade Egg McMuffin, you might even find it better than the McDonald's version. After all, you have total control over the meal's ingredients and how they're cooked. You can make the eggs as fluffy as you want and the ham as crispy as you want. Do you like gooey cheese? Well, you can make it as gooey as you want too!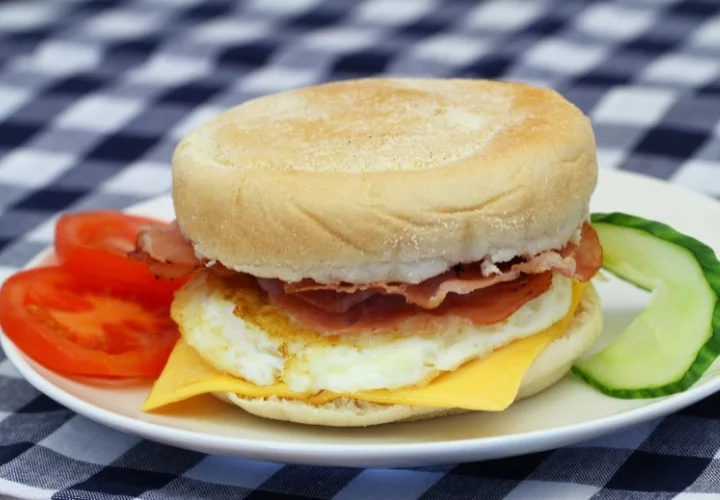 Don't forget about the English muffin. That is the equivalent of the bread that consolidates the ingredients into a sandwich. You'll want your English muffin to be very soft and tender.
Of course, you don't have to make only one Egg McMuffin at a time. You can prepare as many Egg McMuffins as you want and save the rest in the refrigerator for the other days of the week. They make great snacks for everyone in your family, whether they're getting home from work or school.
We've also had Homemade McDonald's Chicken McGriddles (Copycat), which is still very popular on this website, so you can also check that.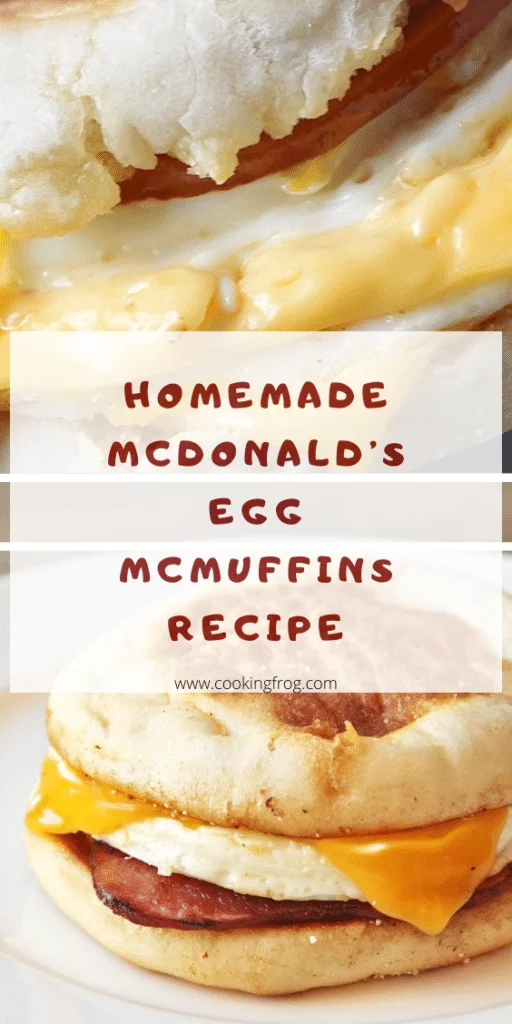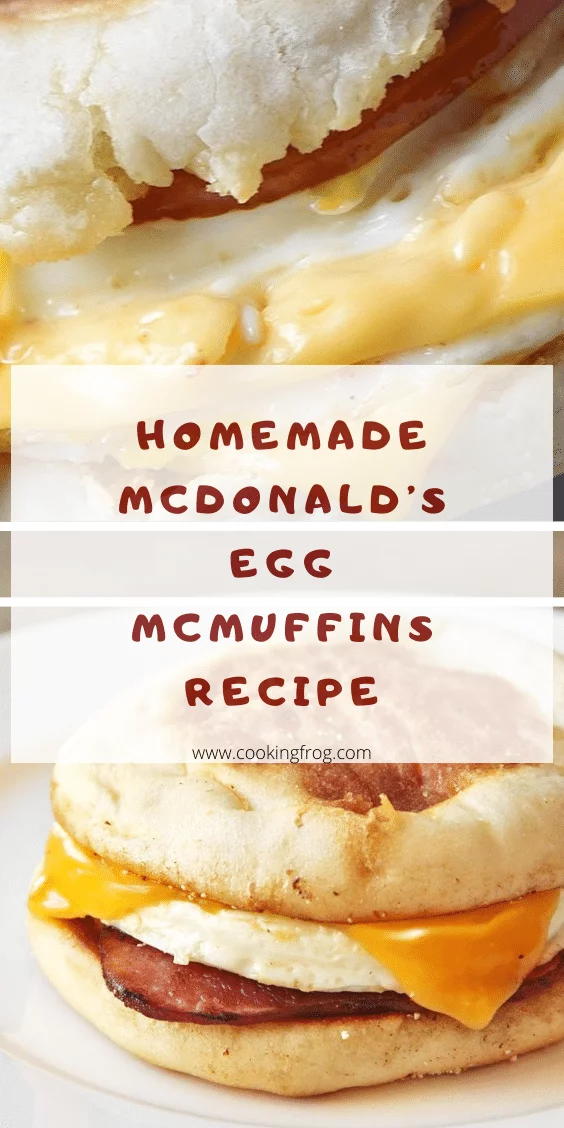 Ingredients
1 whole egg
English muffin
1 slice of Canadian bacon or ham
1 slice of American cheese, or Cheddar
How to make McDonald's Egg McMuffins
First, you'll need an empty tuna fish can. Spray cooking oil or grease inside of the tuna can.
Place the can onto a frying pan or skillet.
Take a fresh whole egg and crack it open into the can. Let the egg cook inside of the can until it is soft and fluffy.
Use cooking gloves to pick up the can and turn it over onto a plate, causing the round egg ring to slide out onto it.
Canadian bacon is the best type of meat to use in an Egg McMuffin because it is already round. If you want to use ham or real bacon, you can do that too. Whichever meat you use, you need to fry it on a frying pan or hot skillet. Again, use cooking spray on the pan before you fry the meat.
Take a fresh English Muffin and slice it in half evenly. Put the two slices in your toaster and toast it on low heat.
You can also put cheese slices on the muffin slices and let the cheese melt on them. Take the slices out and lay them down separately on a plate. Put the round egg on one of the slices.
Take the cooked Canadian bacon or ham and place it over the egg. Take the final slice of the muffin and put it over the ingredients that are on the other slice.
How to reheat McDonald's Egg McMuffins
If you're preparing multiple Egg McMuffins at once, then you'll want to know how to reheat them later after they've been in the refrigerator.
You can just put the cold Egg McMuffin on a plate in the microwave and set the heating time to between 30 to 60 seconds.
. If the Egg McMuffins were in the freezer previously, then you may need to set the heating time to 60 to 120 seconds.
You should wrap the Egg McMuffin in plastic or a paper towel while it is in the microwave. That way, it will prevent splatter from occurring.
If you like these McDonald's Egg McMuffins, please check out these recipes below:
Cheesecake Factory Nashville Hot Chicken Nuggets (Copycat)
KFC Chicken Littles Recipe (Copycat)
Homemade McDonald's Chicken McGriddles (Copycat)
Popeyes Chicken Sandwich Recipe