Brown Sugar Pork Chops with Garlic and Herbs are delicious as they sound. The sweet sugar sauce is absolutely balanced by garlic and dried herbs, like thyme and oregano. A juicy pork chops dish that is so easy to make, and everyone will not get enough of it. It is that good.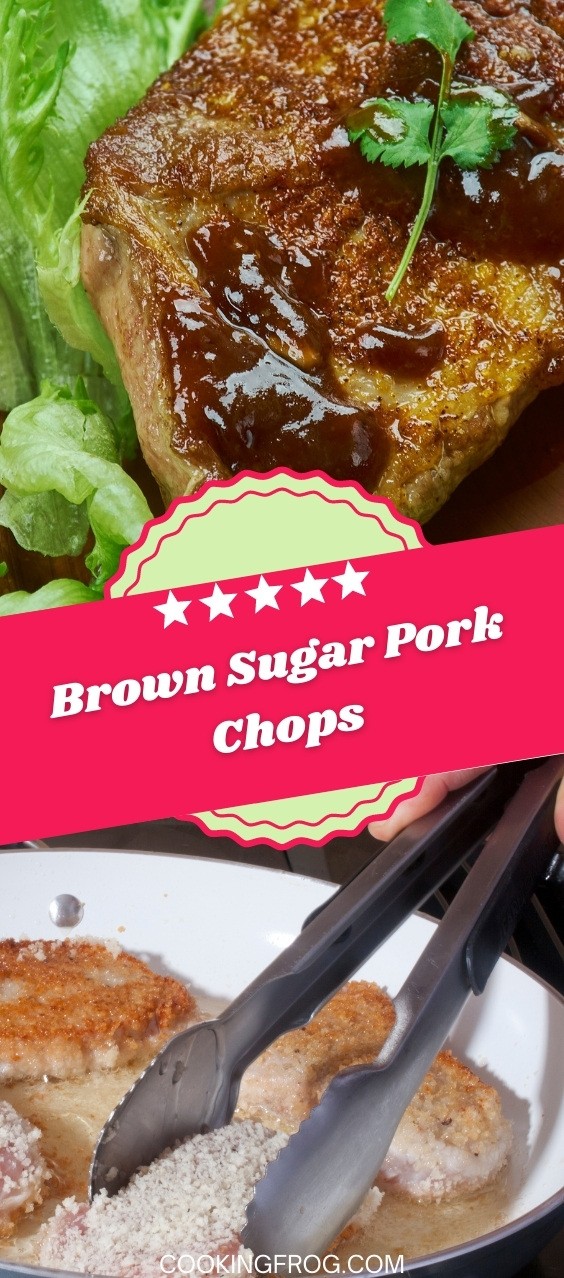 Ingredients
For the Brine
3 cups of water
3 tablespoons of salt, Kosher
balsamic vinegar, garlic and lemon (optional)
Pork Chops
2 pork chops with bones, about 1 inch thick
2 tablespoons of oil
¼ cup of brown sugar
4 cloves of chopped garlic
½ teaspoon of dried oregano
½ teaspoon of dried thyme
2 tablespoons of butter
salt and pepper
How to make Brown Sugar Pork Chops with Garlic and Herbs
For the Brine
To brine, the pork chops dissolve salt in hot (not too much) water, cool off to room temperature, and submerge the pork chops (make certain all meat is covered with brine; you'll be able to either use a bowl or zip-lock bag)
Brine the pork chops in a refrigerator for a minimum of ½ hour. The longer, the better the results.
For the Pork Chops
Heat up the oven to 400 F
Heat up oil or ghee in the oven-proof skillet
Pat dry the pork chops and season with salt and pepper on each side of the pork chops.
Sear the chops on both sides for around three minutes, then take them out.
Take away the skillet from the heat, and add butter, brown sugar, cut garlic, and herbs. Combine it all together.
Return the pork chops to the skillet and smother them with the sauce on both sides.
Transfer the pan to the oven and roast the pork chops till cooked through to 145 F for about six to eight minutes, depending on the thickness of the pork chops.
Once cooked, take away the pork chops from the skillet and let rest for about five minutes.
Spoon the sauce on the pork and serve.
Serving size: 2
Calories: 546