The Best Steak Marinade Recipe is truly the best, because it adds so much flavor and tenderness to the steak. It helps by infusing flavors and making the steak so tender and delicious.
What do i use to marinate a steak?
Marinade for this steak includes soy sauce, Worcestershire sauce, garlic, lemon juice, olive oil and dried herbs. Mixed together these ingredients are perfect for your steak.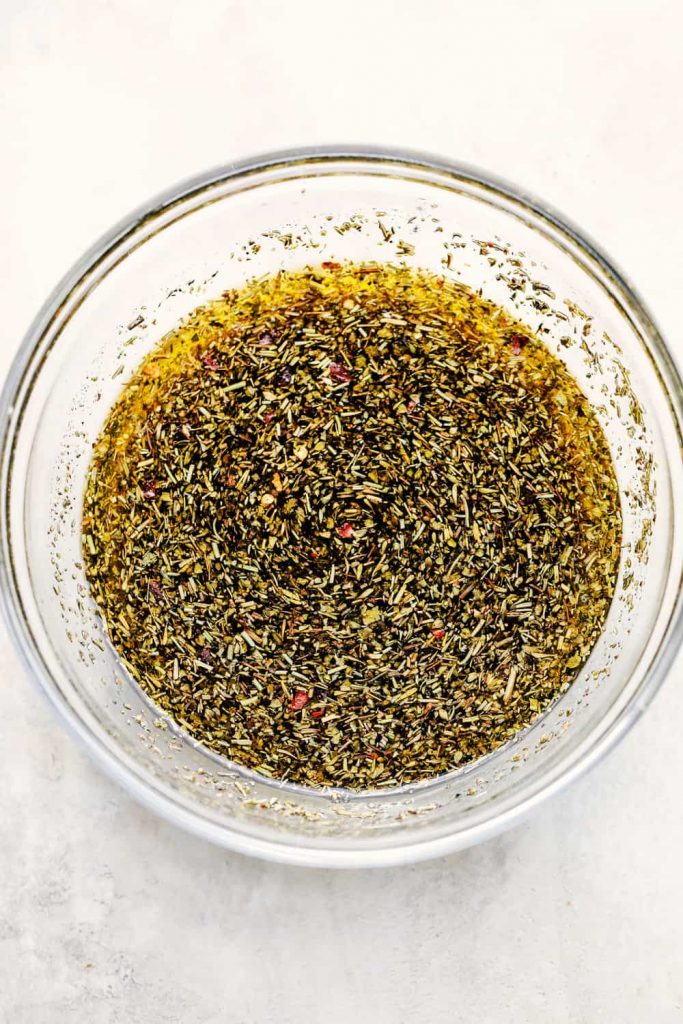 How to Make a Steak Tender?
Pounding the meat before cooking and braking down the fiber is the first way. The second is using lemon juice in the marinade and it's acidic properties to tenderize the steak.
How long should a steak marinate?
Your steak should soak in marinade as soon as the marinade is ready. I usually let them marinate overnight to get a full flavor, however they should marinate for at least two hours.
How to make The Best Steak Marinade?
Whisk together olive oil, soy sauce, Worcestershire sauce, lemon juice, Italian seasoning, minced garlic, salt, pepper and a pinch of red pepper. Use a small bowl for this.
Place the steaks in a large bowl and pour the marinade over them. Marinate overnight, or at least for two hours.
To make the steaks:
Warm the skillet to a high temperature and add in the steaks. Cook for 3 minutes end flip the steaks and cook for another 3 minutes. Reduce the heat and cook the steaks to your preferred dononess. I usually cook them for about 10 minutes to get them medium well.
Top the steaks with butter and decorate with fresh parsley.
Ingredients
⅓ cup of lemon juice
½ cup of olive oil
¼ cup of Worcestershire sauce
⅓ cup of soy sauce
Tablespoon of garlic, minced
2 Tablespoons of Italian seasoning
Teaspoon of pepper
½ teaspoon of salt
red pepper (pinch)
1½ pound of steaks. You can use New York , Rib eye or Flank Steak
2 tablespoons of butter and fresh parsley
Grandma's Best Quick Breads Free eBook