The Best Steak Marinade Recipe is truly the best because it adds so much flavor and tenderness to the steak. It helps by infusing flavors and making the steak so tender and delicious.
So far this recipe for steak marinade is one of the most popular recipes. Please check some photos at the bottom of the page from people that used this marinade recipe.
What do i use to marinate a steak?
Marinade for this steak includes soy sauce, Worcestershire sauce, garlic, lemon juice, olive oil and dried herbs. Combined together these ingredients are ideal for your steak, trust me.
Pin the image below if you like this Marinade Recipe!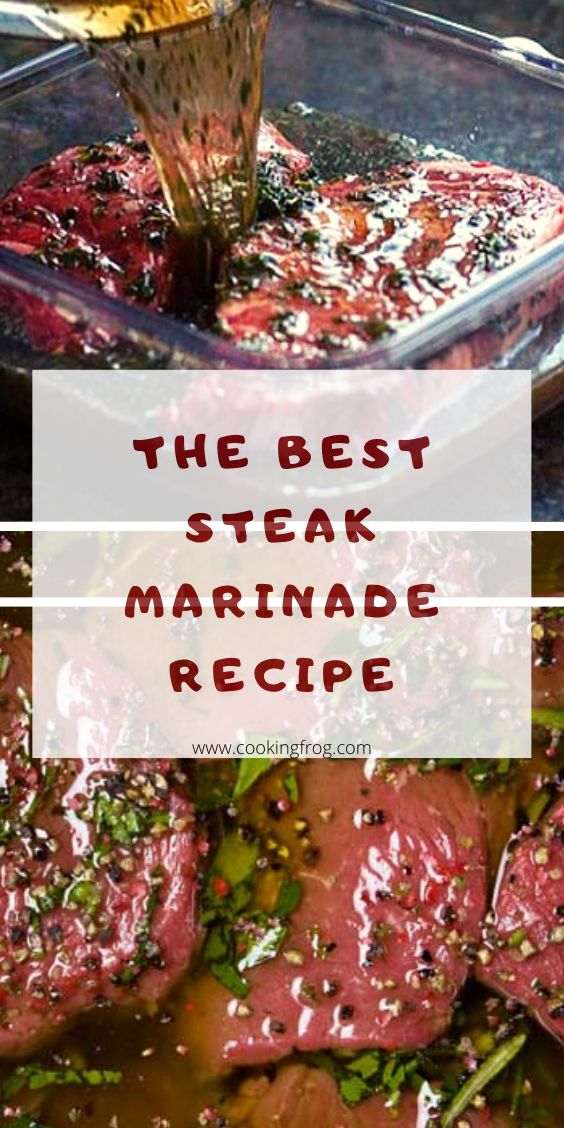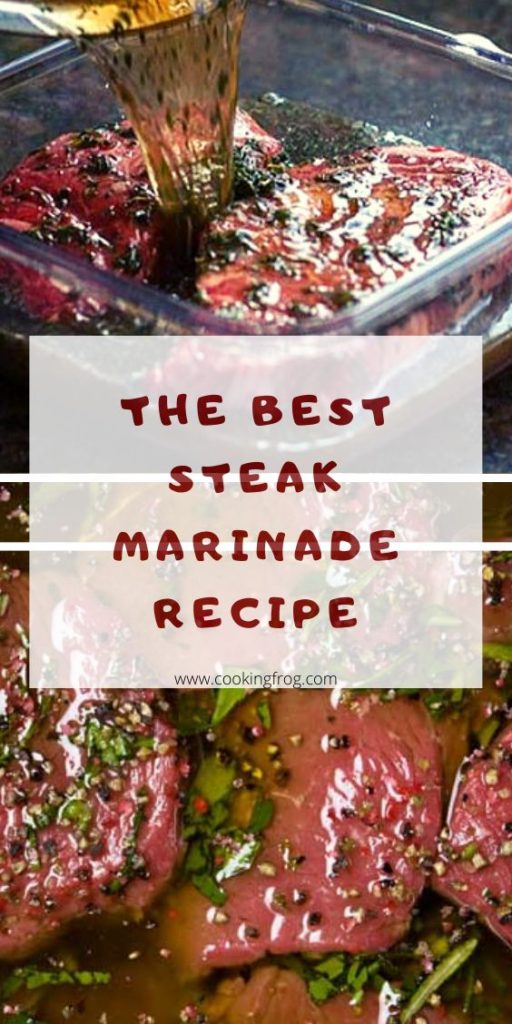 How to Make a Steak Tender?
Pounding the meat before cooking and breaking down the fiber is the first way. The 2nd is use of lemon juice in this marinade and its acidic nature to tenderize the steak.
How long should a steak marinate?
The steak should soak well in the marinade the minute the marinade is ready. I usually let them marinate overnight to get a full flavor, however, they should marinate for at least two hours.
How to tell when the steak is Cooked?
It really comes right down to how you like it done, to learn when a steak is done. However, remember that there's a suggested safe temp from the USDA of 145 F to kill off any bacteria that could be harmful.
To know when the steak is done to your liking, always use the meat thermometer and insert the thermometer through the medial side of the steak horizontally and head to the middle of the thickest piece.
Bear in mind color isn't always the easiest way to know doneness as some steaks are simply naturally lighter than others in the first place, and you don't wish to cut into a steak while cooking, or you'll lose a good amount of juices.
Here is a list of steak doneness by temperature:
Rare: 125 F – 130 F (not advised for food safety)
Medium rare: 130 F – 135 F
Medium: 135F – 145 F
Medium well: 145 F – 150 F
Well Done: 150 F – 160 F
Ingredients
⅓ cup of lemon juice
½ cup of olive oil
¼ cup of Worcestershire sauce
⅓ cup of soy sauce
Tablespoon of garlic, minced
2 Tablespoons of Italian seasoning
Teaspoon of pepper
½ teaspoon of salt
red pepper (pinch)
1½ pound of steaks. You can use New York , Rib eye or Flank Steak
2 tablespoons of butter and fresh parsley
Share the image below to your Pinterest board if you like this steak marinade recipe!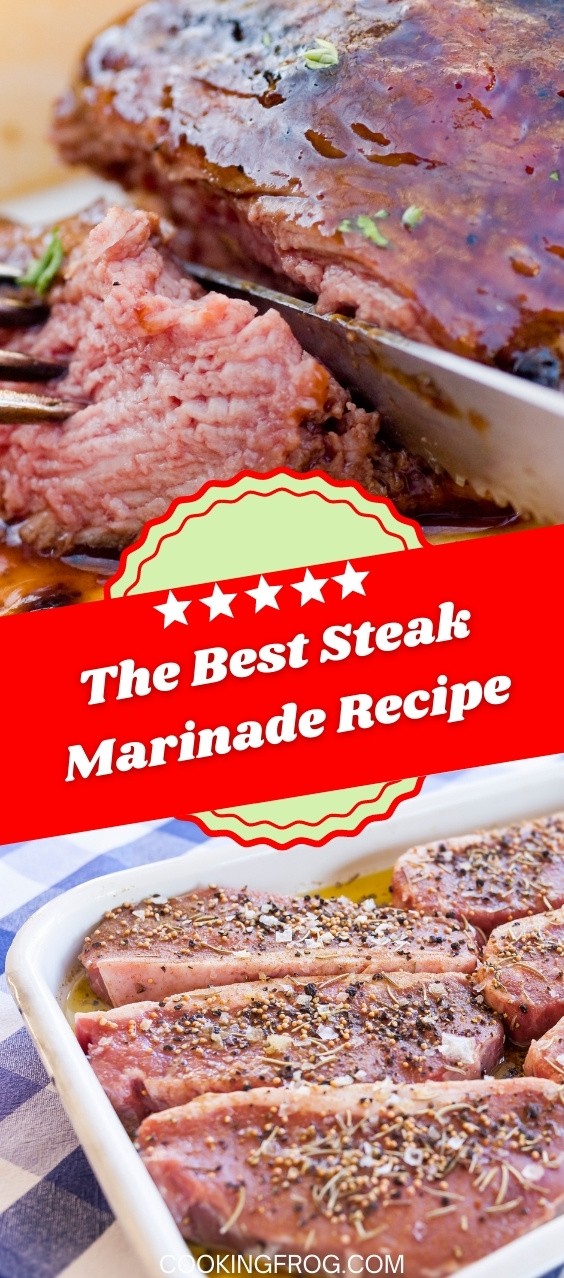 How to make The Best Steak Marinade?
Whisk together olive oil, soy sauce, Worcestershire sauce, lemon juice, Italian seasoning, minced garlic, salt, pepper and a pinch of red pepper. Use a small bowl for this.
Place the steaks in a large bowl and pour the marinade over them. Marinate overnight, or at least for two hours.
To make the steaks:
Warm the skillet to a high temperature and add in the steaks. Cook for 3 minutes end flip the steaks and cook for another 3 minutes. Reduce the heat and cook the steaks to your preferred doneness. I usually cook them for about 10 minutes to get them medium well.
Top the steaks with butter and decorate with fresh parsley.
Some of the photos from people that tried this steak marinade! Please feel free to drop your photo, and we'll publish it.