Swedish Meatballs with Noodles are a mix of homemade beef and pork, perfectly cooked noodles, and delicious and creamy sauce.
Swedish meatballs are usually made with rice or noodles, unlike Italian meatballs. The classic Swedish meatball recipe has plenty of sauce to add to the noodles. You can use fresh homemade or dried pasta from the store; the only difference is that the fresh homemade pasta will take less time to cook.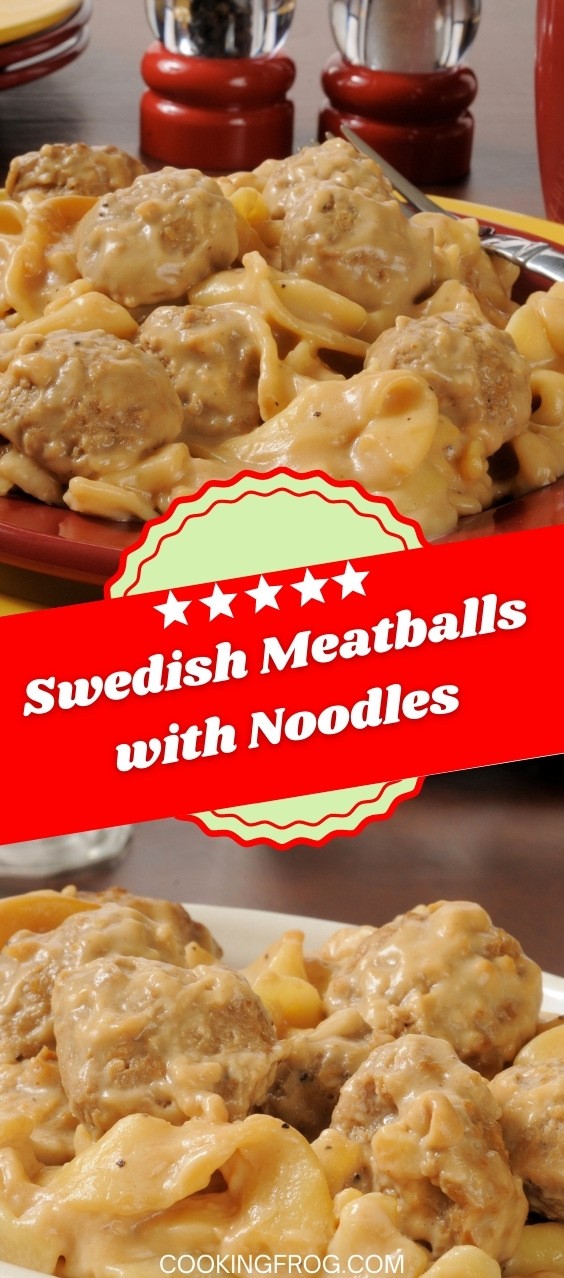 Ingredients
½ pound ground of ground beef
½ pound ground of ground pork
¼ cup of panko bread crumbs
1 tablespoon of fresh minced parsley
¼ teaspoon of allspice
¼ teaspoon of ground nutmeg
¼ cup of minced onion
½ teaspoon of garlic powder
A pinch of pepper
½ teaspoon of salt
1 whole egg
Tablespoon of olive oil
5 Tablespoons of butter
3 tablespoons of all-purpose flour
2 cups of beef broth
1 Cup of heavy cream
1 Tablespoon of Worcestershire sauce
1 Teaspoon of Dijon mustard
salt and pepper
16 ounces of pasta
How to make Swedish Meatballs with Noodles?
Mix ground beef, pork, parsley, allspice, panko, onion, nutmeg, salt, pepper, garlic powder, and egg in a medium size bowl. Mix until it's combined well.
Take the small amount in your hand and roll it into about 20 meatballs. Heat one tablespoon of butter and olive oil in a large skillet. Add the meatballs and cook until they're cooked through and brown on each side. Move them out of the skillet and cover with foil.
Add flour and four tablespoons of butter to a skillet and mix until it turns brown. Stir in the heavy cream and beef broth. Add in dijon mustard and Worcestershire sauce and lower the heat below the boiling point. Cook until the sauce starts to thicken.
Place the meatballs into a skillet and continue to cook on low heat.
To cook the noodles, boil the water in a pot and add two tablespoons of salt. Place the pasta in and cook for about 10 minutes or to your preferred doneness.
Drain the noodles and add to Swedish meatballs. You can garnish it with parsley.