Southwestern Salmon Burgers With Lime Cilantro Slaw is full of excellent mixes and delicious seasonings with a lot of topping possibilities, like this easy-to-make lime cilantro slaw. They can be served as a healthy burger for dinner or lunch.
Today's instruction in burger land was kind of a long time coming. I continually thought salmon burgers were difficult or exhausting to make. And yet I really love them.
These southwest salmon burgers have all types of fun mix-ins — bell peppers, corn, cilantro — and excellent seasonings to give them a southwestern taste.
See the complete guide on cooking salmon here.
Notes for southwestern salmon burgers
I recommend freshly caught wild-caught salmon for these burgers. It has by far the most flavor and bonus and is additionally the healthiest.
Red bell peppers have nice sweetness – and appearance pretty too. However, you may use another color of bell pepper if you favor.
Refrigerating these burgers is a must to step. It helps them set up so that they'll hold together well for preparation. Even simply 15 minutes can do the trick.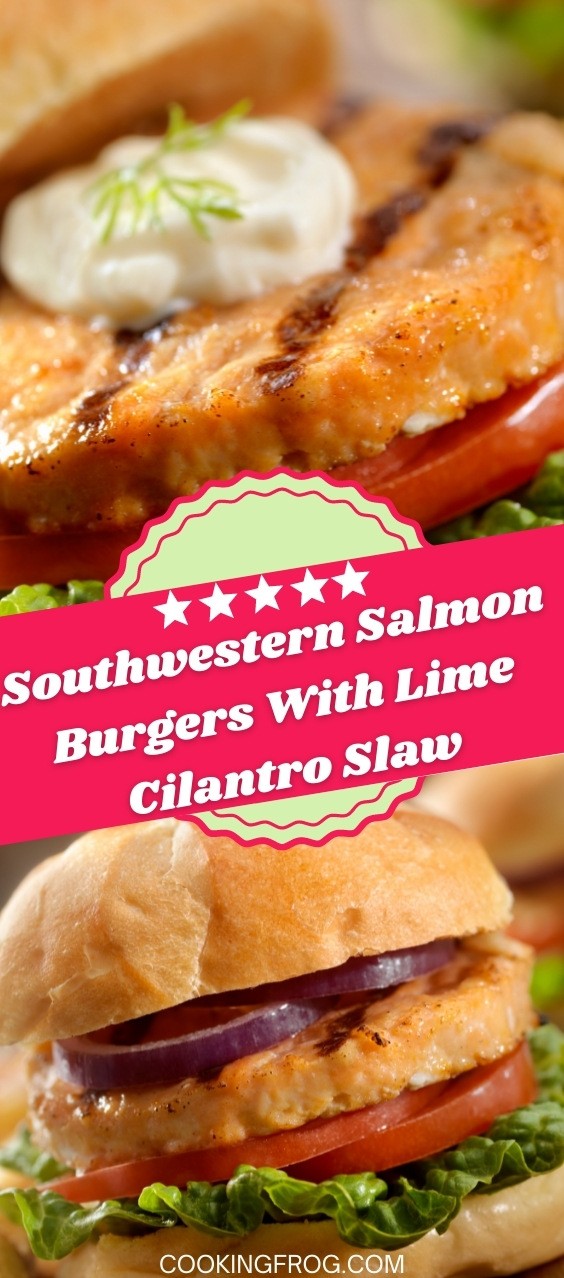 1 lb. of fresh salmon fillets
2/3 cups of Panko breadcrumbs
1 lightly beaten large egg
1/2 cup of chopped red bell pepper
1/3 cup corn
1/4 cup of chopped red onion
1/4 cup of chopped fresh cilantro
Zest and juice from one lime
1 clove of minced garlic
1 1/4 teaspoons of chili powder
3/4 teaspoons of ground cumin
3/4 teaspoons of kosher salt
1/4 teaspoon of black pepper
1/8 teaspoon of cayenne (optional)
1 tablespoon of canola oil or other vegetable oil
How to make Southwestern Salmon Burgers
Cut the salmon into big chunks and place it in your food processor. Pulse a few times till the salmon is minced.
Add the salmon and remaining ingredients (except the oil) to a big bowl and blend well.
Divide into four equal portions and form into patties about 1/2 inches thick.
Place the patties on a plate, cover them, and refrigerate for 15-30 minutes to help the burgers set up before being cooked.
Heat the vegetable oil (i use canola oil) in a large skillet on medium heat.
Add the salmon patties to the pan and cook for four minutes, then flip and cook another four minutes. Take care not to overcook the salmon burgers.
You may also grill these if you like.
Serve on buns with lettuce and desired toppings, and enjoy!