Chicken Curry Salad Recipe is a healthy meal and is just perfectly creamy with the right mix of spice and sweetness. Can be served as a sandwich, wrap, salad or with crackers for a delicious meal.
This is one amongst those dishes that calls to me at delis, restaurants, even airport stands. however all too often, it's simply not quite right. sometimes it's way too creamy or full with mayonnaise. Or has too much add-ins. Or not enough curry flavor.
Plus, I'm a touch of a control freak and i like knowing what's going into my food.
It's the right level of creaminess and has the balanced amount of curry and spice. Plus, it's got raisins for sweetness and slivered almonds for crunch. It's additionally lightened up because I'm using half light mayo and part fat-free Greek yogurt. They balance each other extremely well.
Notes on Chicken Curry Salad Recipe
I boil and chop some boneless, skinless chicken breasts for this instruction. you could additionally use chicken thighs if you like dark meat. otherwise you may substitute some rotisserie chicken to use in this recipe. (Just go easy on the salt to begin and adjust as needed since rotisserie chicken is typically already salted.)
I like golden raisins, however regular raisins are fine here, too.
The recipe requires slivered almonds, however sliced almonds or chopped cashews would work also.
Finally, this can be a great recipe to make ahead. The flavors mix and deepen as it sits. However, i like to recommend you hold off on adding the nuts till you're ready to serve so that they stay crunchy.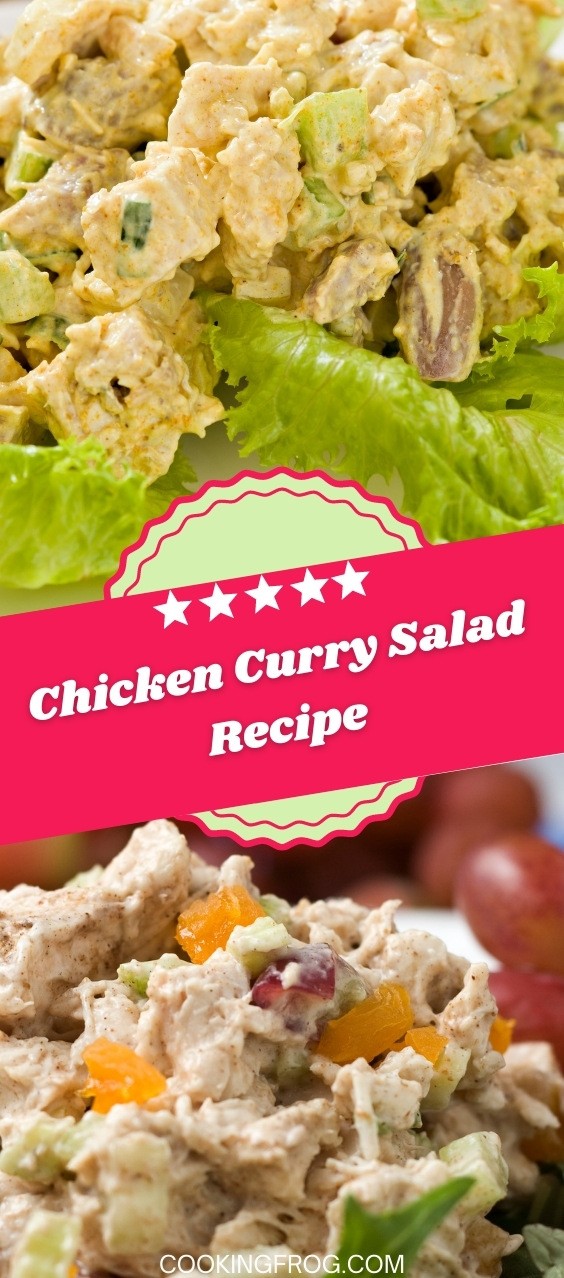 Ingredients
1 1/2 lbs. of boneless chicken breasts
1/2 cup celery, chopped
1/3 cup of golden raisins
3 tablespoons of sliced green onions
1/2 cup of plain nonfat Greek yogurt
1/3 cup of low-fat mayonnaise
1 tablespoon of lemon juice
1 tablespoon of curry powder
1/2 teaspoons of kosher salt
1/4 teaspoons of black pepper
1/4 cup of slivered almonds
How to make Chicken Curry Salad?
Bring a large pot of water to a boiling point. Add chicken breasts and cook for 30-40 minutes, till the are cooked through.
Take out the chicken breasts, let cool, then chop into 1/4-inch size pieces.
Mix the cut chicken, celery, raisins and green onions in a big bowl.
Add the Greek yogurt, firstly with 1/3 cup, mayonnaise, lemon juice, curry powder, salt and pepper. Stir nicely to mix.
Add extra Greek yogurt, as needed, to get it to your required level of creaminess.
Cover and refrigerate for a minimum of half-hour to let the flavors meld.
Add the slivered almonds and stir to mix when ready to serve. Bon appetite!