Have you tried Costco short ribs? This dish will be a hit with meat lovers who adore the flavor of Costco boneless short ribs.
Try preparing the Costco boneless short ribs recipe if you're searching for a novel technique to prepare a wonderful meat dish for your household. They come in eight packets, are produced from lean beef cuts, and are available at Costco.
These boneless short ribs cooked in the oven are very soft and fragrant. There is no need to brown them first, and the delectable sauce has no sugar, making it a simple dish.
As is frequently the case with slow-cooked beef, leftovers taste great when gently reheated.
Meat cooked slowly is fantastic. It's a straightforward cooking technique that produces excellent results.
These oven-braised boneless short ribs are one of my favorites. An actual comfort dish is rich, fatty, tender beef! Additionally, they are less expensive than ribeye roast, another deliciously fatty cut of beef.
In this simple recipe, I just put the seasoned ribs in a pan and bake them for three hours at 300 F. Yes, it is as simple as it sounds, and the outcome is excellent.
Also, be sure to check out these oven-baked baby back ribs.
Are Costco Short Ribs Good?
Yes, if you want to, you may select to purchase hand-fed, gold standard beef ribs from grass feed beef. However, consistency, nice flavor, softness, and some quality meat on them are what you want!
Costco provides beef short ribs in Choice (medium) and Prime (best) grades, based on your budget and the occasion. The positive news is that both levels are excellent, and if you properly smoke them or cook them low and slow, they both come out delicious.
I usually go for a Prime grade. However, bone-in beef short ribs are ideal for a laid-back Saturday BBQ.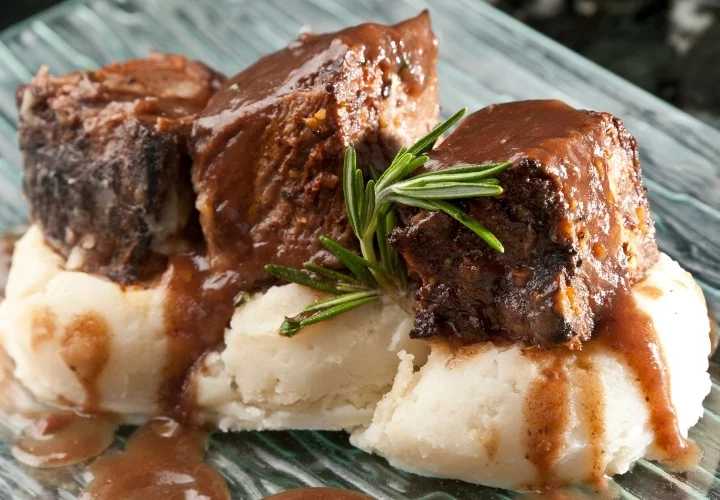 Are Costco Short Ribs Fresh?
Costco beef ribs are pre-packaged, transported, and served at your location, much as at the neighborhood grocery store. The meat itself is still fresh despite this. However, it does imply that the meat you are holding may have undergone different processing at various times.
Examine the "use-by" date. Always select the beef rib with the most extended date if the two are comparable in appearance since it means it is fresher than the other!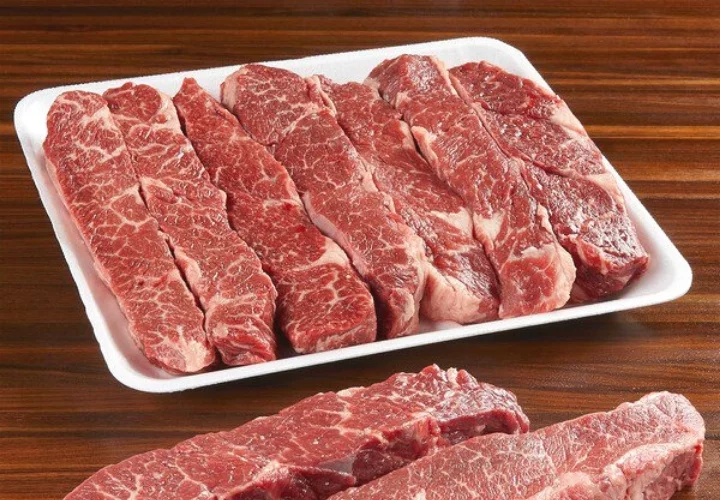 Ingredients for Oven Braised Costco Short Ribs
Only a few essential items are required to prepare this wonderful main meal. The recipe card below has precise measurements. Here is a list of everything you will require:
Costco Boneless Short Ribs: Of course, for this recipe, we'll use boneless beef short ribs from Costco
Black pepper and kosher salt: If you use fine salt, you might want to use less because too much salt will make the meal taste salty.
Red wine vinegar: If you don't have red wine vinegar, apple cider vinegar will also work.
Pepper sauce: It doesn't make the food spicy by adding hot pepper sauce. Just an unusual depth of taste is added.
Spices: Garlic powder, dried thyme, dried basil, and smoked paprika. Ensure that they are fresh. A stale spice might easily ruin a meal.
How to make Oven Braised Costco Short Ribs
So how precisely should Costco boneless short ribs be prepared? Before I cooked them for the first time, I had the same question.
The recipes I researched appeared to be extremely difficult. There was no way I would prepare a complex sauce, brown the ribs first, and check on them every 30 minutes. I could, but it's not a recipe to be shared because people don't need overcomplicated recipes, especially for the short ribs. I was tempted to throw them in the oven and walk away simply.
So I started to experiment, and after a few tries, the result was this simple recipe for oven-braised boneless short ribs. Also, to make this recipe low-carb diet friendly, I wasn't going to use the sweet sauce. But other than that, I really loved it. It seemed delicious and highly feasible.
I created my own marinade, cooked the ribs gently in a moderate oven, and was rewarded with extremely tasty, really tender ribs after three hours.
To see the recipe card's step-by-step directions, scroll down. The fundamental steps for preparing this dish are as follows:
The ribs are first divided in half and placed in a baking dish with a rim. Add salt, pepper, and a combination of the remaining ingredients for seasoning.
Bake the ribs in a 300°F oven for 2.5 hours with a tight lid on the baking dish (I use two layers of foil).
Remove the foil slowly. After basting the ribs, bake them for another 30 minutes uncovered so they can brown. As a dipping sauce, serve them with the braising liquid.
Tip for the best Oven Braised Costco Short Ribs
The pan juices may be turned into delectable gravy after the ribs are thoroughly cooked.
Place them in the covered oven after lowering the temperature to "keep warm." After straining the cooking liquids, add them to a saucepan and simmer them over medium-high heat, often whisking, for 5 to 10 minutes, or until the sauce thickens.
Much while the ribs are lovely without the gravy, it definitely makes them even better and improves the overall experience.
Another choice is just to drain the pan juices and provide them for dipping with the ribs.
FAQs
What cut of meat is boneless short ribs?
Boneless short ribs don't actually originate from the animal's ribcage. The shoulder (chuck), which is adjacent to the ribs, is where they originate. They lack bone because of this.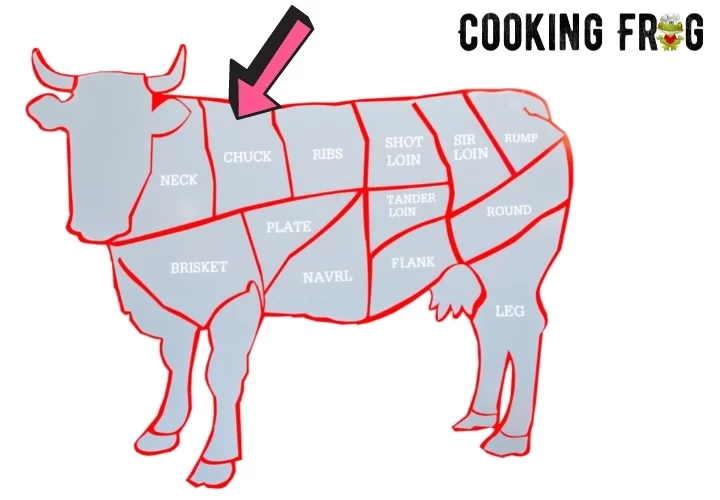 Should the ribs be browned first?
No, I tested both methods, and I believe that skipping the additional step of browning them in skillet results in just as tasty results. I was highly appreciative when I discovered I could bypass this tedious process.
What's the best way to cook Costco short ribs?
They are best prepared low and slow, so I bake them for at least hours with the lid securely on, until the meat is really soft.
Do I need to marinate the ribs before cooking?
Although it's unneeded, you could. The meat becomes softer throughout the lengthy cooking process, and the spices provide delicious flavor. So a marinade is actually not necessary.
Storing and reheating
The leftovers can be stored in the refrigerator for 3–4 days in an airtight container. Carefully warm them in a covered microwave oven set to medium power.
As long as you are careful not to overheat the leftovers, this is one recipe that tastes delicious even the next day.
If you like this Braised Costco Short Ribs Recipe, please share the image below to your Pinterest board!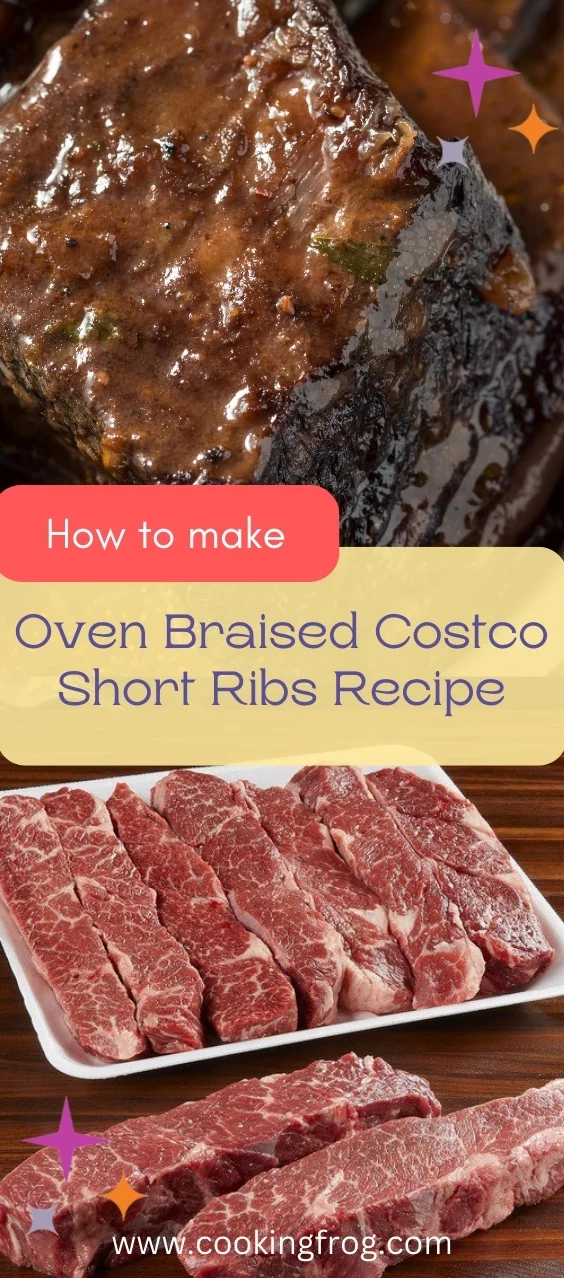 Oven Braised Costco Short Ribs Recipe
It's time to prepare these tasty and tender oven-braised boneless short ribs from Costco. There is no need to brown them first, and the delectable sauce has no sugar, making it a simple dish.
Ingredients
5 boneless beef short ribs (around 4 lb.)
1 TBSP of Diamond Crystal kosher salt
½ tsp of black pepper
2 TBSP of red wine vinegar (you can also use apple cider vinegar)
1 TBSP of hot pepper sauce
1 tsp of smoked paprika
1 tsp of garlic powder
½ tsp of dried thyme
1/3 tsp of dried basil
Instructions
Set the oven to 300 degrees Fahrenheit. Slice the short ribs in half, and then place them in a baking dish that has been lightly greased. Add salt and pepper to taste.
In a small container, combine the vinegar, spicy sauce, smoked paprika, garlic powder, basil, and thyme. To mix, whisk or shake vigorously. With your hands, coat each piece of the ribs thoroughly after pouring the sauce over them.
Place a thick double layer of aluminum foil over the pan. Bake the ribs for two and a half hours, or until well done and tender.
Take away the foil. The braising liquid should be used to coat the short ribs' tops while they bake for a further 30 minutes, letting the tops brown.
Place the short ribs beside the braising liquid. I like to set a little bowl on each plate with the braising liquid. Diners may now dip their meat into the delicious liquid.
How to thicken the Short ribs cooking juices
You may move the ribs to an oven-safe dish and cover them after thoroughly cooking. Put the ribs in the oven after turning the temperature down to low.
Transfer the cooking fluids to a medium saucepan through a fine-mesh strainer, and heat them over medium-high heat, frequently whisking, for 5 to 10 minutes or until they thicken.
Adding a cornstarch solution can quicken this process (1 TBSP of cornstarch combined with 2 TBSP of cold water). At medium-high heat, whisk while heating. As soon as the sauce starts to thicken, remove it from heat.