Easy and Tender Pork Ribs Recipe. Time to make some delicious and tender pork ribs. Are you ready, because we're jumping straight into recipe?
Ingredients
250 grams of pork ribs
200 grams of potatoes
salt according to your taste
1/2 teaspoons of honey
turmeric
a little nutmeg nut
a little bit of ground mill
1/2 teaspoons of sweet red milled peppers
1/2 spoons of hot mustard
Easy and Tender Pork Ribs Recipe
Mix all the ingredients in a bowl for coating the ribs, with a spoon. Peel the potato, wash and cut as for mashed potatoes, and season them. Put a little oil in the clay cooking pot and put the cut and salted potatoes in the oil.
Season the pork ribs well and rub the coat on all sides. Put the prepared pork ribs on potatoes in a clay cooking pot.
Place a little water in the dish where was the ribs coating and mix it with a spoon. This water will be used for grilling during roasting the pork. Cover the clay cooking pot and put it in the oven at 190 degrees C. After half an hour remove the clay pot from the oven, remove the lid, pour it in with water and cover it and return it to the oven to keep cooking.
After another half an hour expires, take off the lid and let it hang in the grate for another 15 minutes.
Share the image below to your Pinterest board to save this Pork Ribs recipe!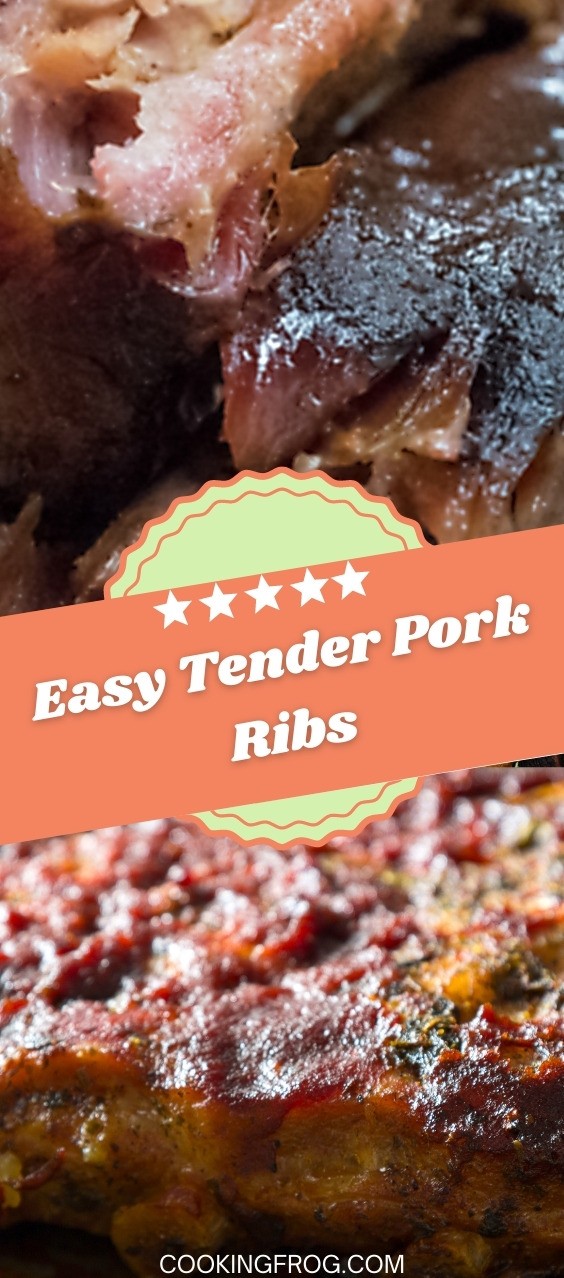 Bonus Tip for the best Pork Ribs
I gave my imagination at will and made a honeycomb coating. I have to admit it has been a delight to me. You may also like it.