This Low Carb Donuts Glazed With Maple recipe is so EASY. Baked keto maple glazed pumpkin donuts are excellent for fall! The delicious grain-free donut foundation is a tender pumpkin cake that is made with the ideal quantity of vanilla and pumpkin pie spices. You may use ready-made or even create your own pumpkin pie spice mix!
Low Carb Donuts Glaze
What about the glaze? Well, it is perfectly glossy and sugar-free. We are using maple flavoring so there is no need for sugary maple syrup to have that yummy maple flavor we all love so much.
It is not overly sweet like the traditional donut icing you might be used to, but you can always add a few tablespoons of powdered low-carb sweetener or a couple of drops of stevia or monk fruit if you like your icing really sweet. If you don't need the icing to be overly sweet, you can skip the sweetener completely and you will be left with a subtle sweetness out of a coconut.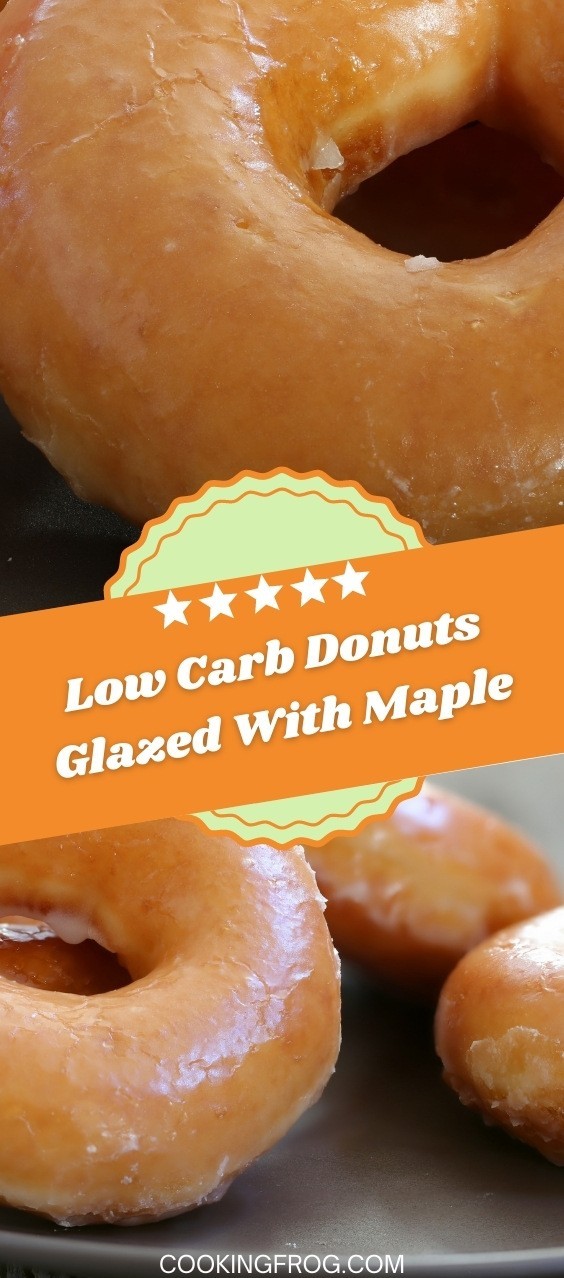 Ingredients
For the Donuts
1 and 1/2 cups of almond flour (15.3 oz)
1/2 cup of granulated Swerve or Erythritol (3.5 oz)
1 tbsp of pumpkin pie spice ( 0.2 oz)
2 tsp of fermented coconut powder
1 teaspoon of vanilla extract or 1/4 tsp vanilla bean powder
1/4 tsp of sea salt
3 large eggs
1/4 cup of unsweetened pumpkin puree ( 1.8 oz)
For Maple glaze
1/4 cup of coconut cream (2.1 oz)
3 tbsp of confectioners Swerve or powdered Erythritol ( 1.1 oz)
2 tbsp of coconut butter or blanched almond butter ( 1.1 oz)
1 tablespoon of virgin coconut oil
2 tsp of sugar-free maple extract
For the Pumpkin Pie Spice Mix
1/4 cup of cinnamon ( 1.1 oz)
2 tbsp of ginger ( 0.4 oz)
2 tsp of nutmeg ( 0.2 oz)
1 tsp of ground cloves
1 tsp of allspice
How to make Low Carb Donuts Glazed With Maple Syrup
Heat up the oven to 350 °F or 170 °C (conventional), or 155 °C/ 310 °F (with fan assisted) and grease a donut pan nicely. Take a large bowl, add in, and mix together all the ingredients for the donuts.
Add in the batter into a piping bag and fill the donut mold nice and even.
Move the pan to the oven and bake for about 15 to 20 minutes, and check with toothpick inserted into the middle of a donut , it should come out clean.
Take a small vessel and mix in together the glaze ingredients, microwave for around 30 seconds until smooth then dip each donut into the glaze.
You can store them in an airtight container in the fridge for up to 4 days.
Nutrition

Total per donut
5.4 g carbs
9.3 g protein
24.3 g fat
282 kcal