This selection of best sausage recipes are meaty sausages that are the solution to every cook's prayers since they are quick, practical, and, most importantly, incredibly tasty.
Every culture has sausages in various forms, including Iberian chorizo, Italian sausage, kielbasa, German bratwurst, and many more. They can be spicily or subtly spiced. They can all cook up some delectable meals with lots of flavors.
We've put together a selection of fantastic sausage recipes that would be a fantastic addition to your collection. They'll look after you from breakfast through a special dinner.
They can do much more than just be grilled. Seasons would not constrain them. In the summer, they would end up in a salad bowl, while in the winter, they may be drenched in rich sauces or soups. This selection of delicious sausage recipes will demonstrate how…
I'm happy to present this traditional dish for practically every German-American picnic or sporting event when fall activities like sporting events and Oktoberfest come to life: German bratwurst sausages with onions. This style of bratwurst rapidly rose to the top of my favorites list when it was simmered in beer with onion slices and then served on soft buns with the most fabulous grainy mustard.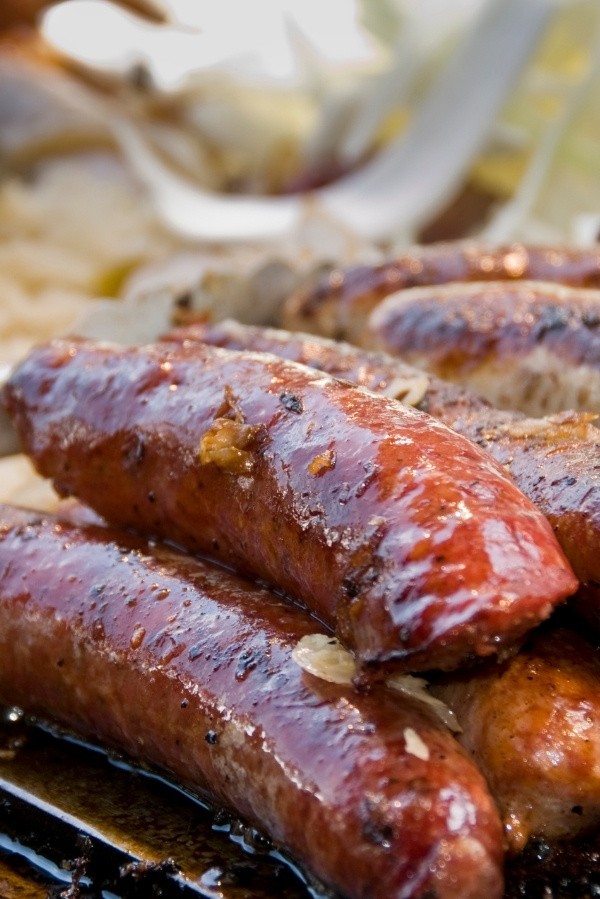 I'm happy to present this traditional dish for practically every German-American picnic or sporting event when fall activities like sporting events and Oktoberfest come to life: German bratwurst sausages with onions. This style of bratwurst rapidly rose to the top of my favorites list when it was simmered in beer with onion slices and then served on soft buns with the most fabulous grainy mustard. You can also try this version of brats in the Air Fryer if you're in a hurry!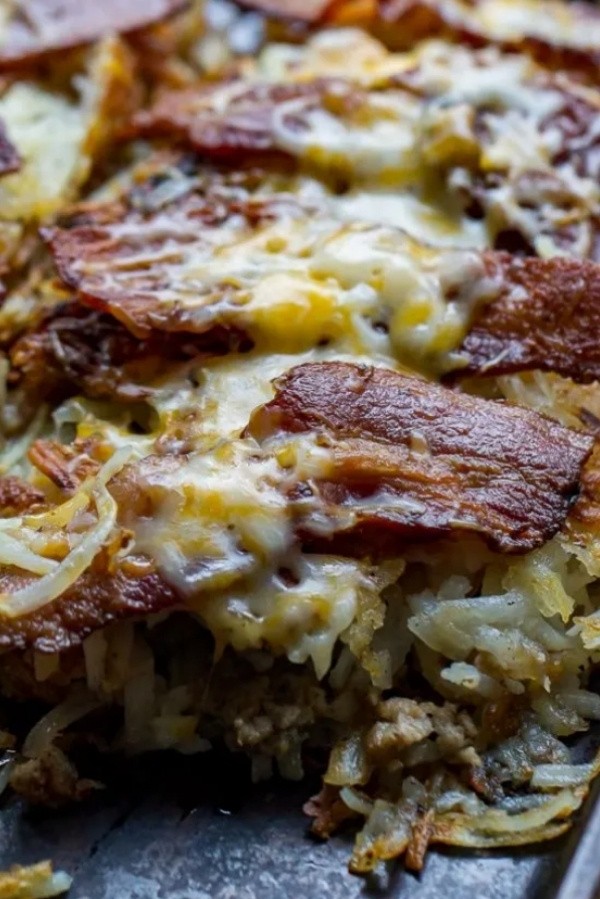 Everything you could possibly want in breakfast is included in these hash browns with sausage inside! This is one of our favorite breakfasts since it features eggs, cheese, bacon, sausage, and crispy hash browns.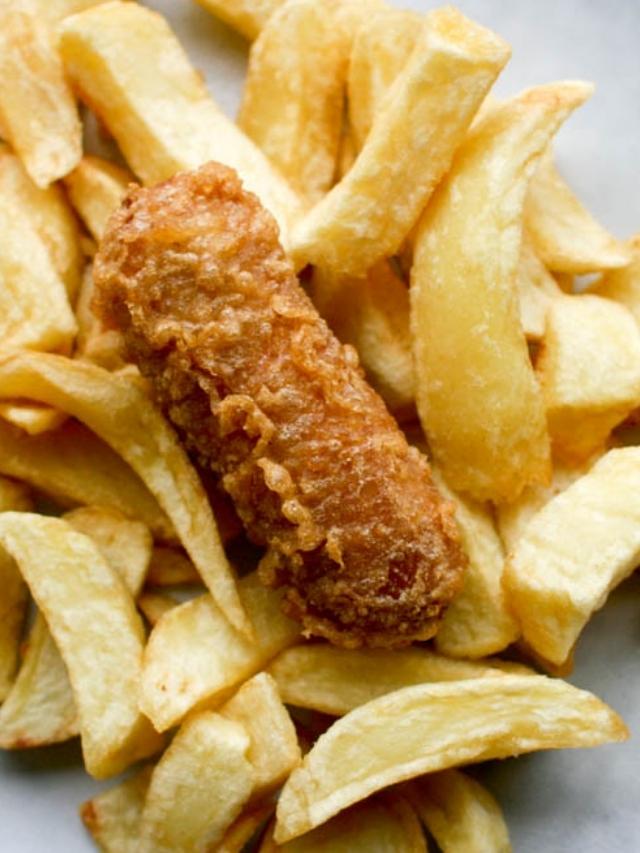 This recipe for battered sausage is tasty, crunchy, and a great way to fill up. The sausage batter is light and crunchy and tastes just like the batter at the local chip shop.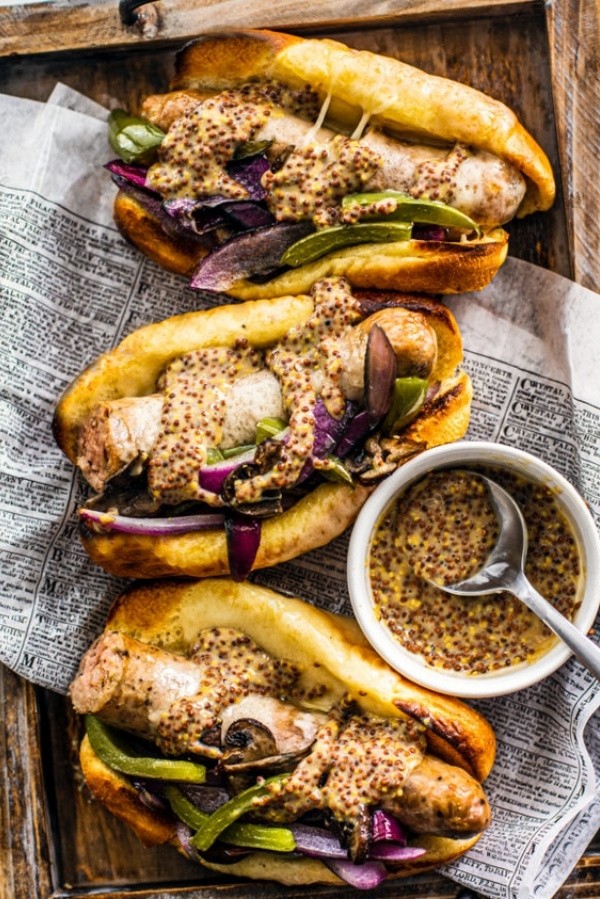 With this 30-minute Sheet Pan Sausage and Peppers on a Bun, you can spice up your evening meals. It's simple, delicious, and hassle-free.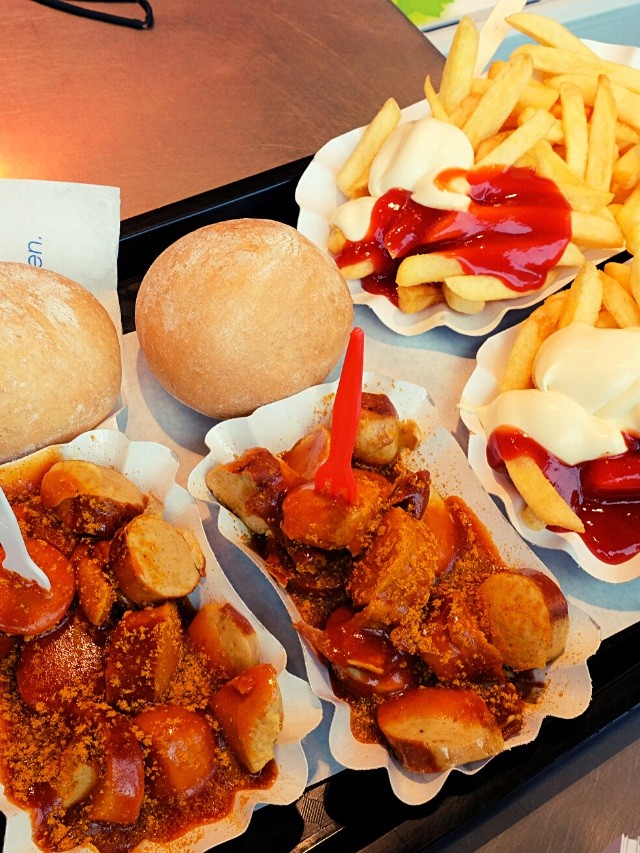 Currywurst is a German fast food dish that consists of steamed, fried sausage slices that are smothered in a curry-flavored ketchup sauce. In Germany, it is a popular street food that is usually served with fries and crispy bread rolls.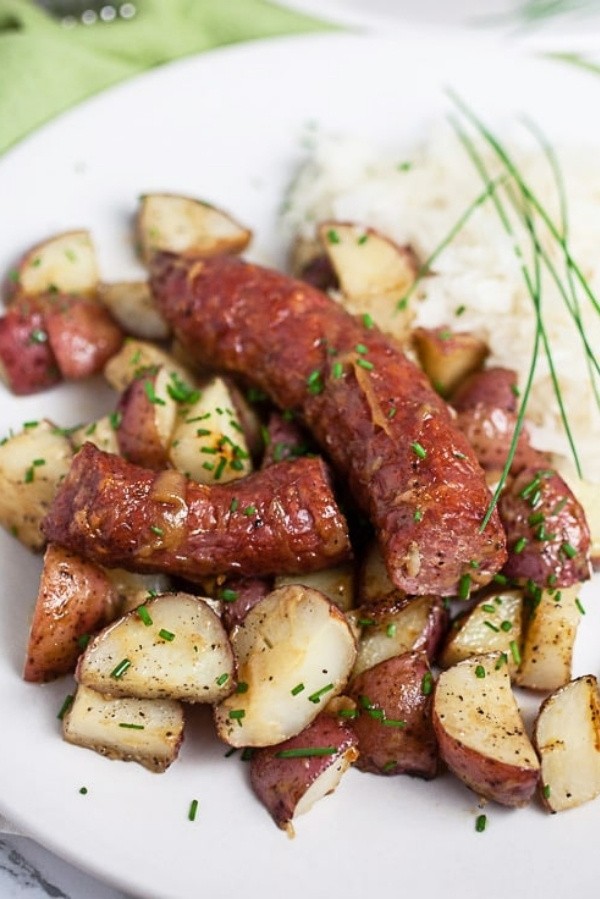 German flavors abound in this Sheet Pan Sausage and Potatoes! Country sausages are used to make it, and a maple mustard glaze is applied on top.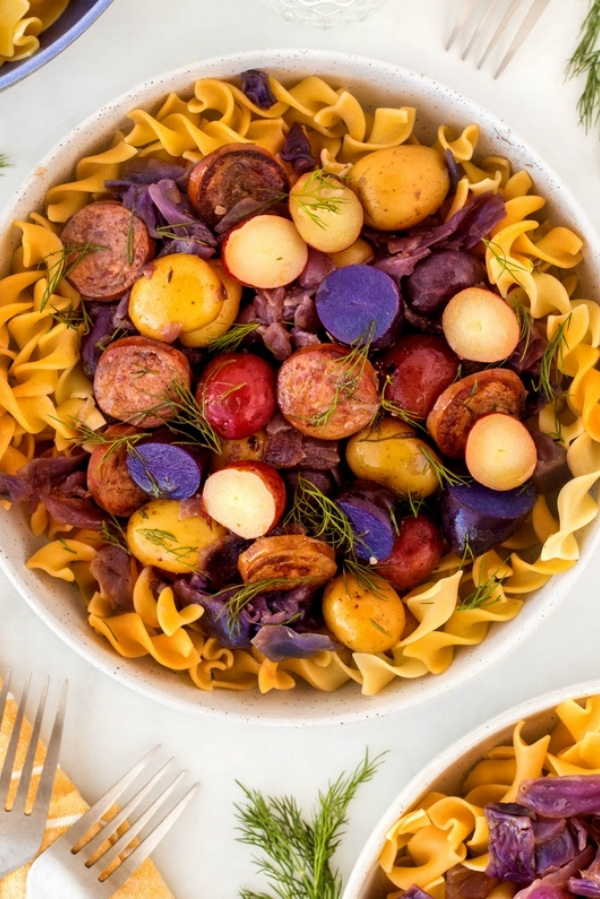 An old dish that has been treasured for years is this Slow Cooker Sausage and Potatoes. Beautiful Little Potatoes in various colors have been added to liven it up.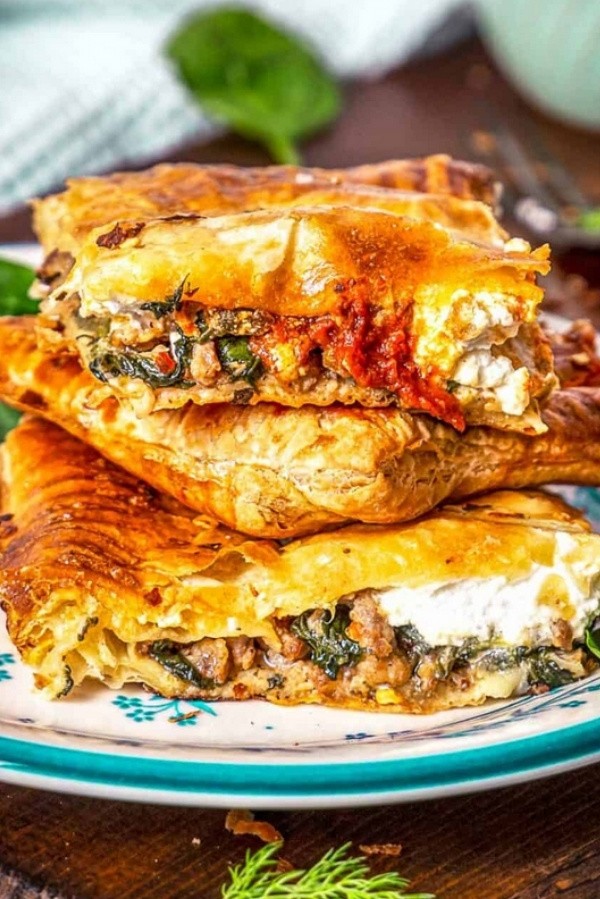 The cheesy Italian sausage and spinach stuffing is hidden inside this slab of puff pastry. It tastes nice cold since the flavors combine so perfectly, like savory flaky pastries and lasagna stuffing combined—so simple and impressive.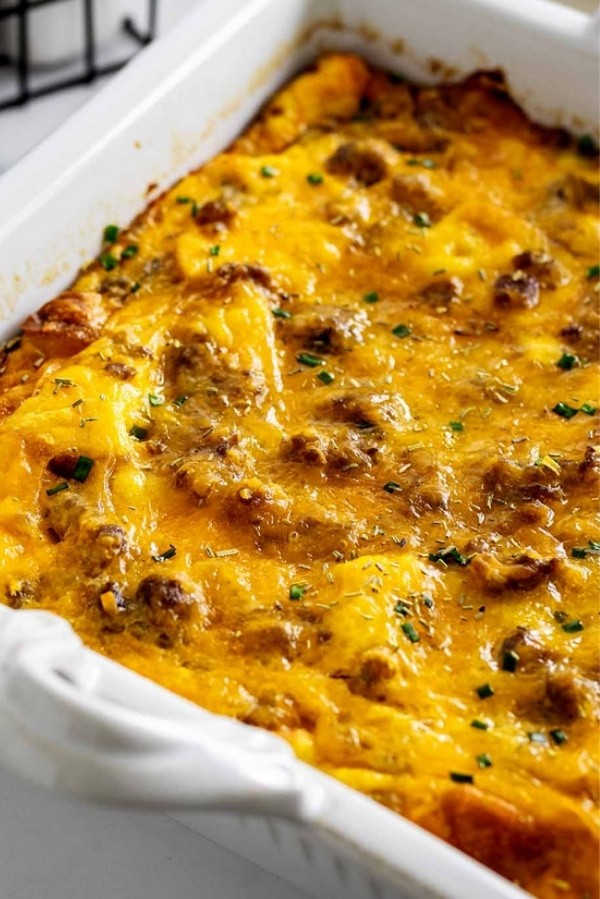 A favorite among the family is this overnight sausage breakfast dish. You can make it the night before and have a stress-free morning because it only requires basic ingredients.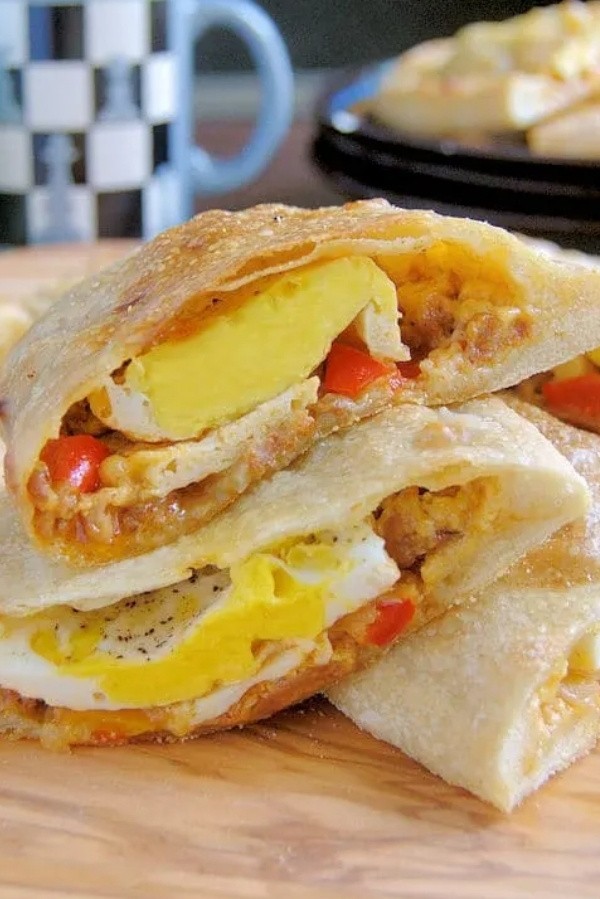 With chorizo, peppers, onions, a fried egg, and other flavorful ingredients, these breakfast calzones are filling and substantial. You can change the components to incorporate your preferences.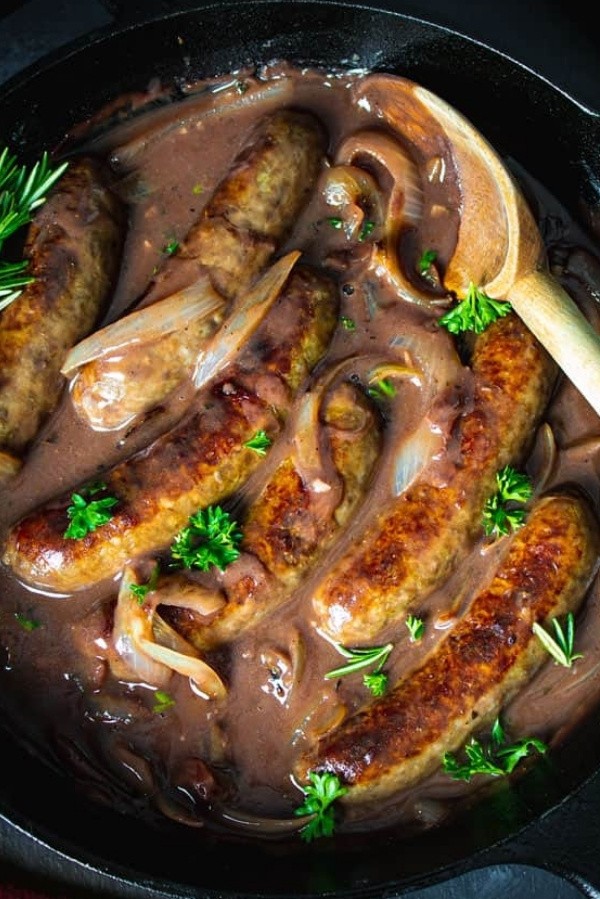 You can't beat the flavor of home cuisine. The ultimate comfort food is English bangers and mash, which has mustard mashed potatoes and maybe the most excellent onion gravy in the whole world!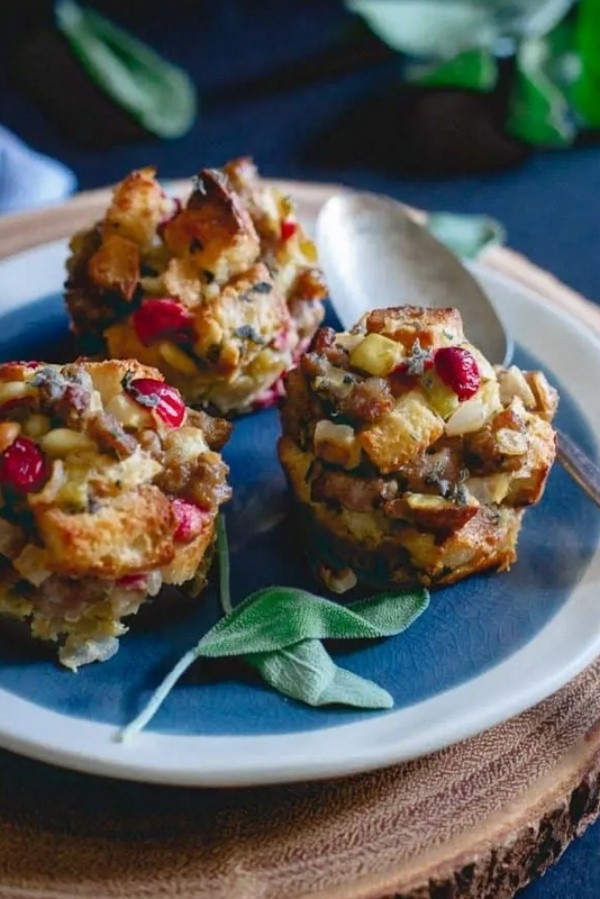 These gluten-free stuffing muffins are the ideal size and provide a delightful twist on classic stuffing with delicious Italian sausage, apples, cranberries, sage, and pine nuts.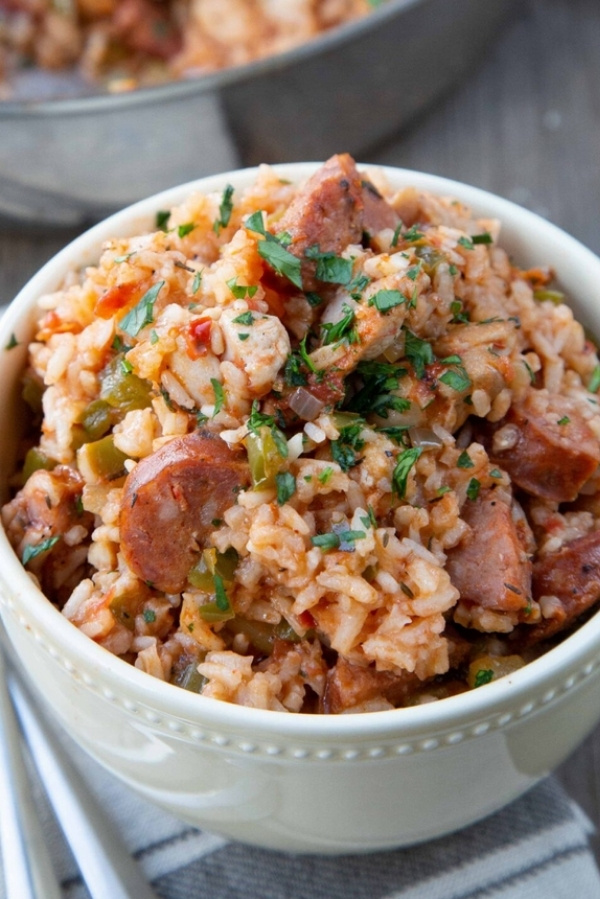 Even though you can easily prepare this tasty Jambalaya on a weeknight, it tastes like you spent the entire day in the kitchen!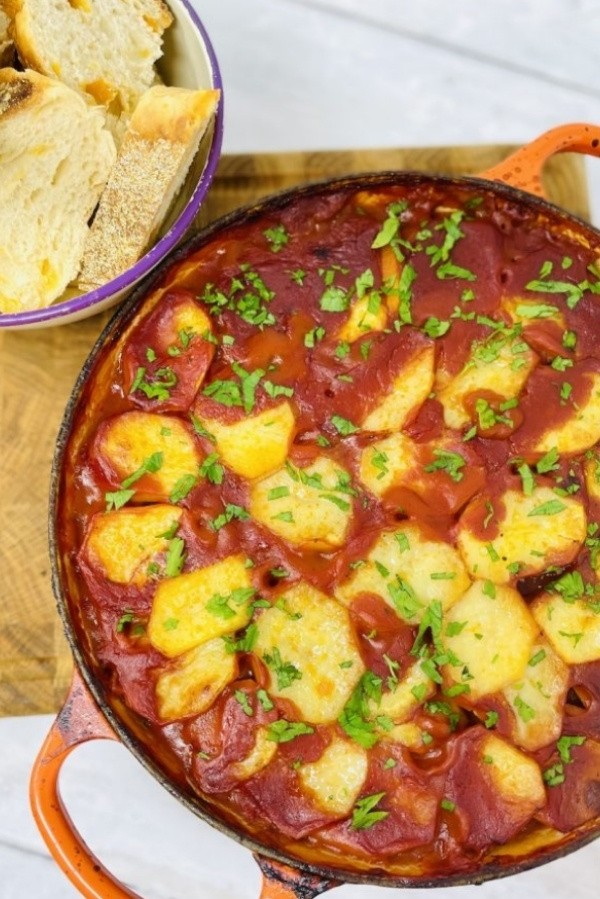 The best one-pot comfort food: a sausage hotpot loaded with crisp vegetables and tender chipolatas. Perfect for a chilly family night, warming and fulfilling.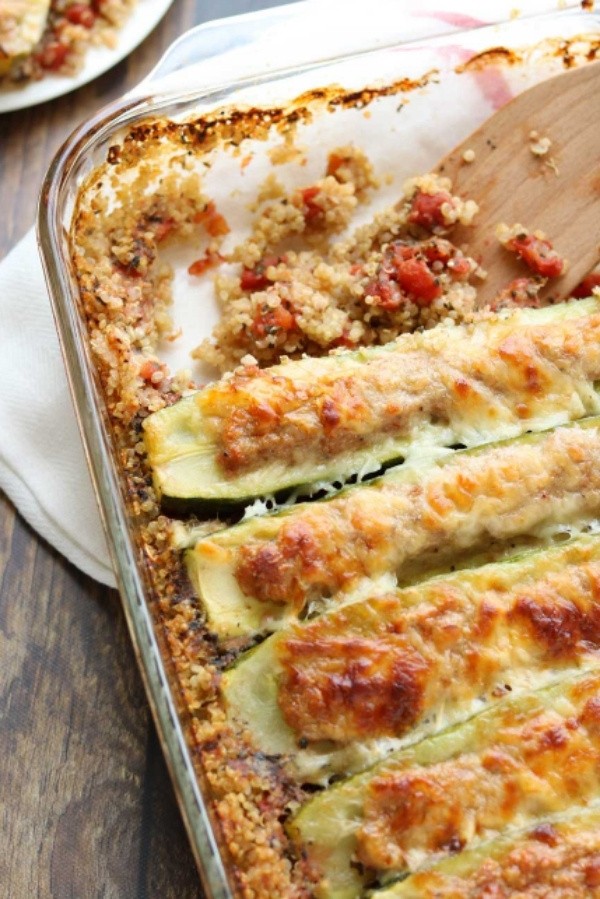 Even on hectic weeknights, this stuffed zucchini boat casserole may be prepared almost entirely in advance for a quick meal! It's not even necessary to pre-cook the quinoa; simply combine the delectable quinoa base in your baking dish, top with sausage-stuffed, stuffed zucchini boats, sprinkle with Italian cheeses, and supper will be ready in no time!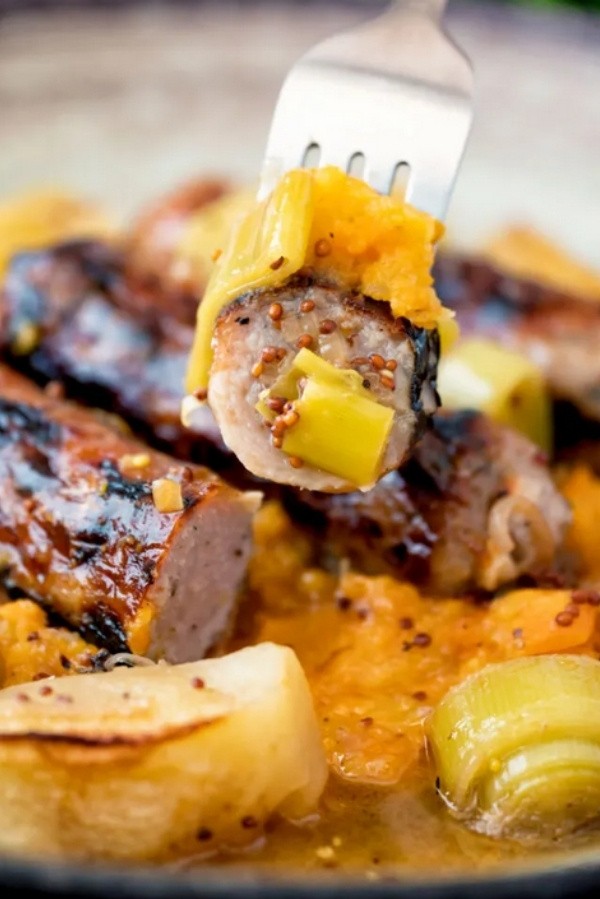 Apples, leeks, and mustard in a pork sausage casserole. Delicious comfort food that cooks in less than an hour and tastes amazing!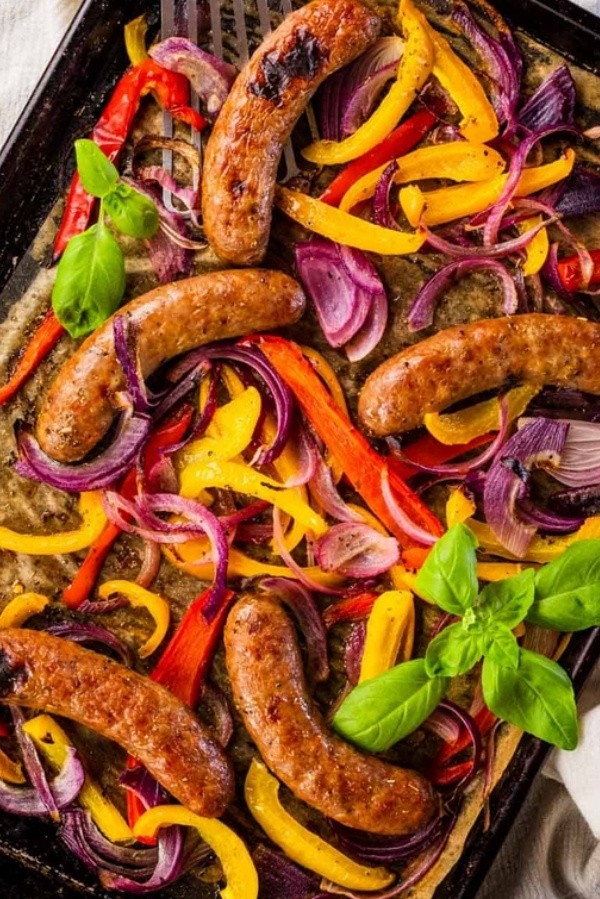 Baked sausage and peppers are one of the finest sheet pan meals for busy weeknights. It just takes ten minutes to prepare this simple sausage and peppers dish, which tastes wonderful with marinara sauce, on sandwiches, or by itself.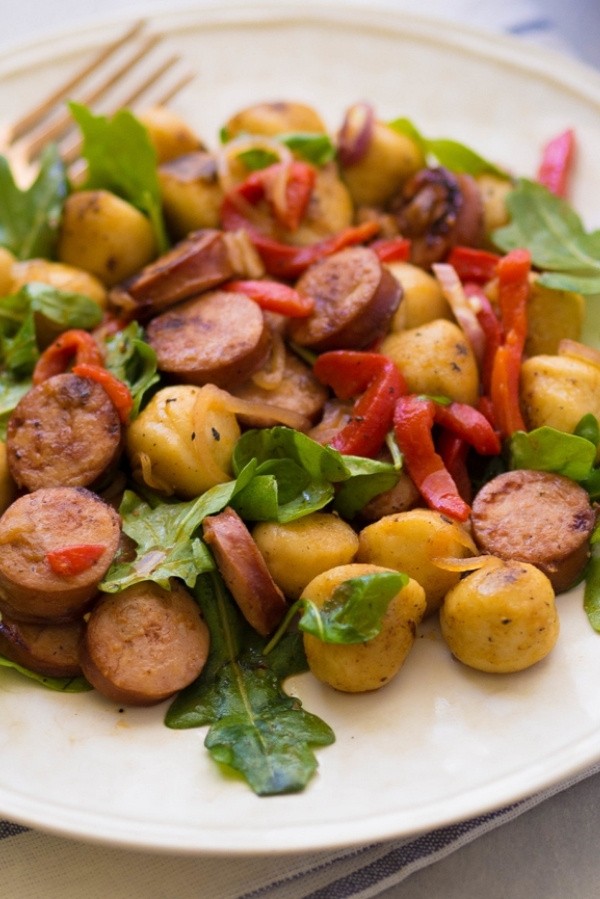 This simple chicken sausage and gnocchi salad only require 7 ingredients. Combined with arugula, roasted red peppers, and hastily pickled shallots.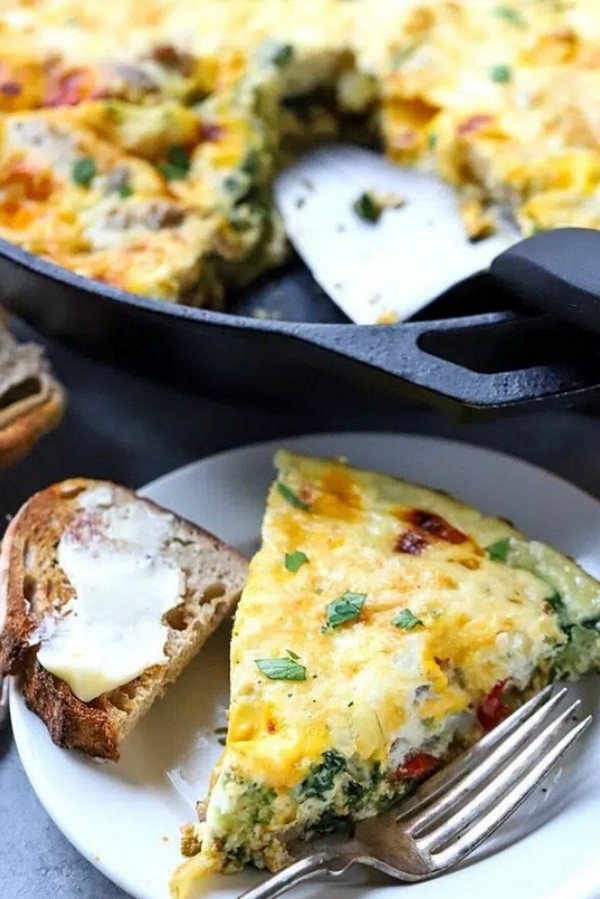 Try this Sausage Frittata with Veggies prepared in the oven for a filling 30-minute supper. A quick and simple family favorite is made out of fluffy eggs, creamy cheese, sausage, and your choice of veggie.
Making spaghetti with Italian sausage in the instant pot is a simple, fast meal that the whole family will enjoy. Weeknights might be hectic, but this one-pot pasta is a terrific option because it just requires a few ingredients and cooks in 20 minutes. Instructions for baking on a stovetop and in an oven are also provided on the website.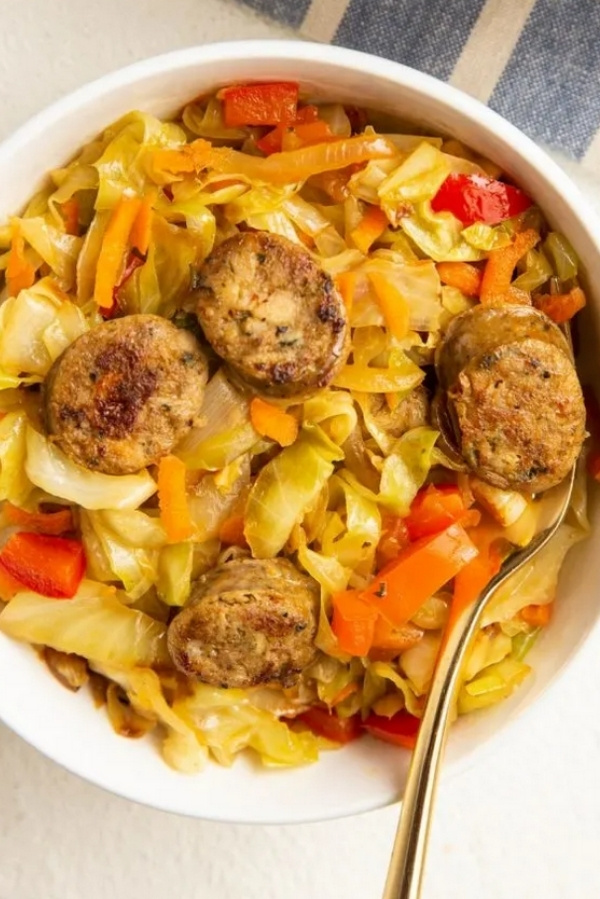 A healthy low-carb meal is made possible with the 30-Minute Cabbage and Sausage Skillet, which only needs a few basic ingredients! Make it whenever you want something quick, flavorful, and full! One of those incredible fast dinners for any hectic weekday.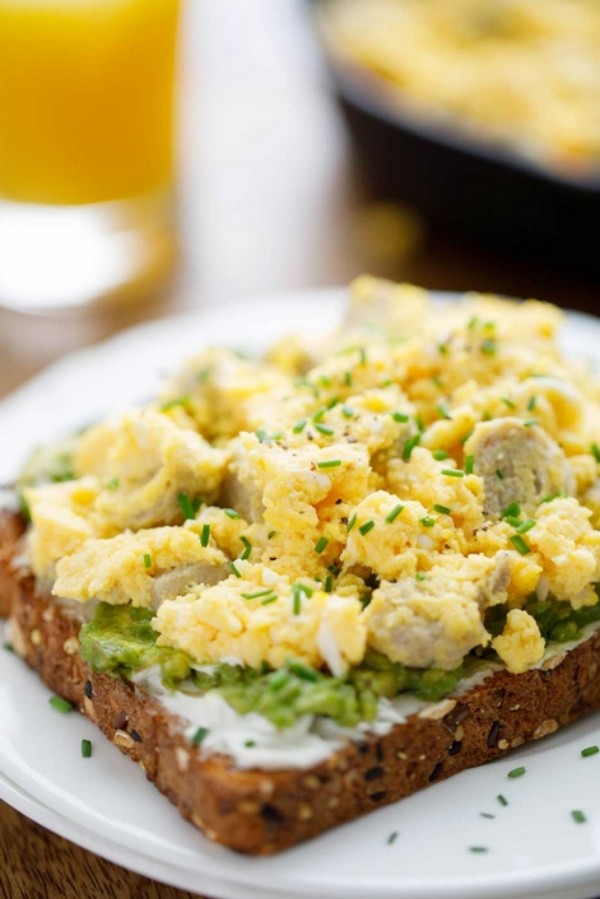 Warm, whole-grain bread is the base of this breakfast dish, which is topped with zesty cream cheese and rich, creamy avocado. And then with a light, delicious scramble of sausage and eggs. It takes less than 10 minutes to prepare and can keep you going throughout hectic mornings!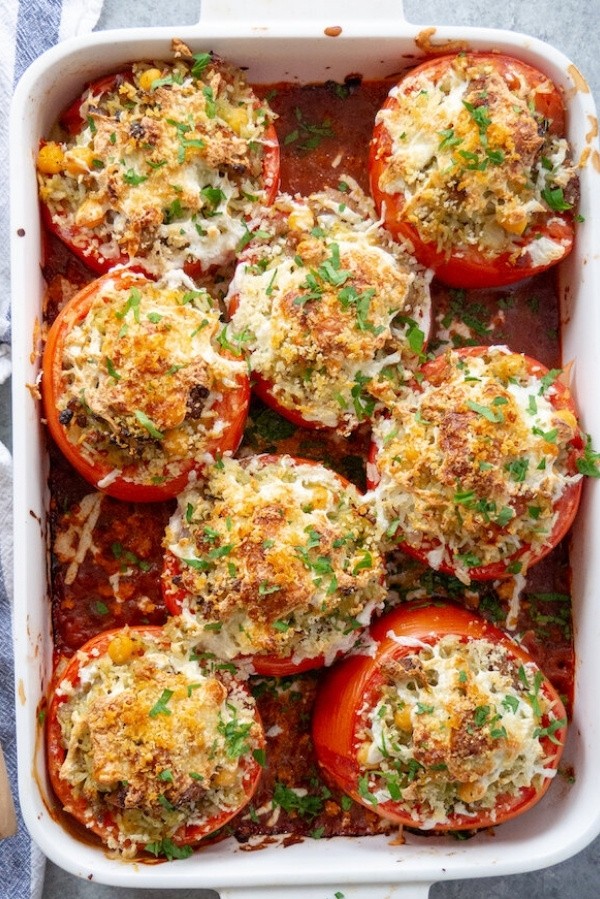 The most delicate stuffing with tomatoes recipe! Consisting of pesto, rice, chickpeas, and sausage. With a crunchy breadcrumb coating when baked.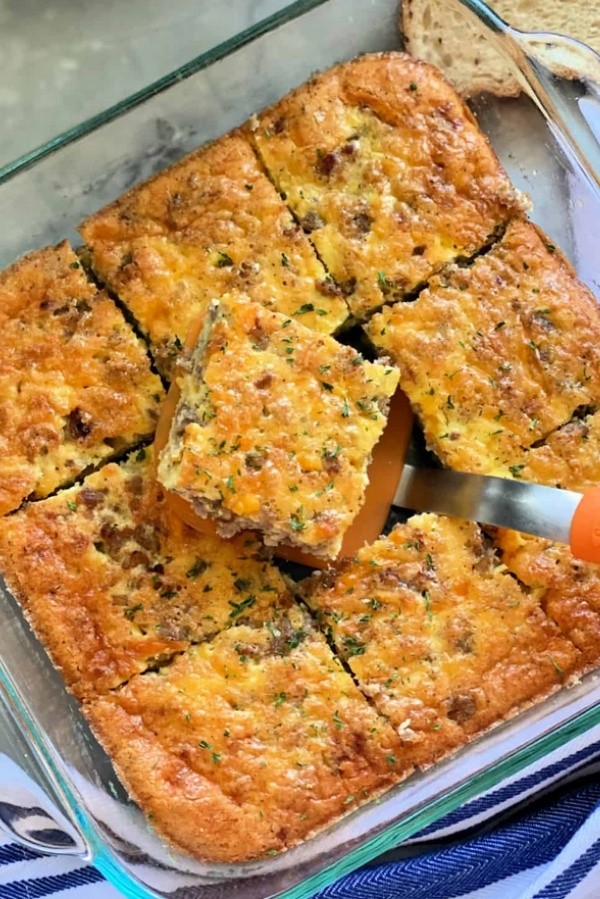 With the ideal proportion of sausage to scrambled eggs, this smaller batch of sausage and egg casserole is ideal for a quick and warm breakfast. This is a great quick breakfast on the run if you have a chance to have leftovers!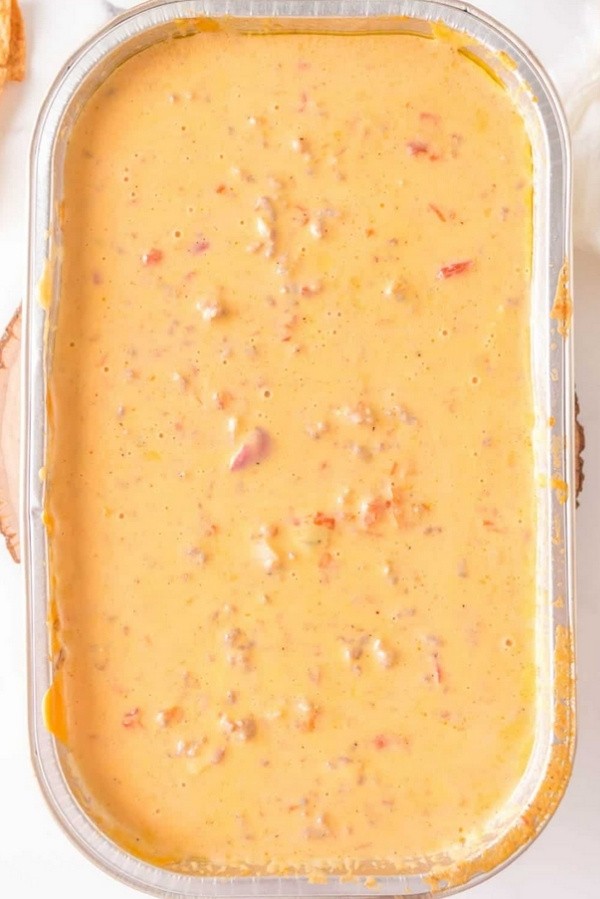 This smoked queso is flavorful and incorporates ground sausage to create the beloved meat and cheese dip.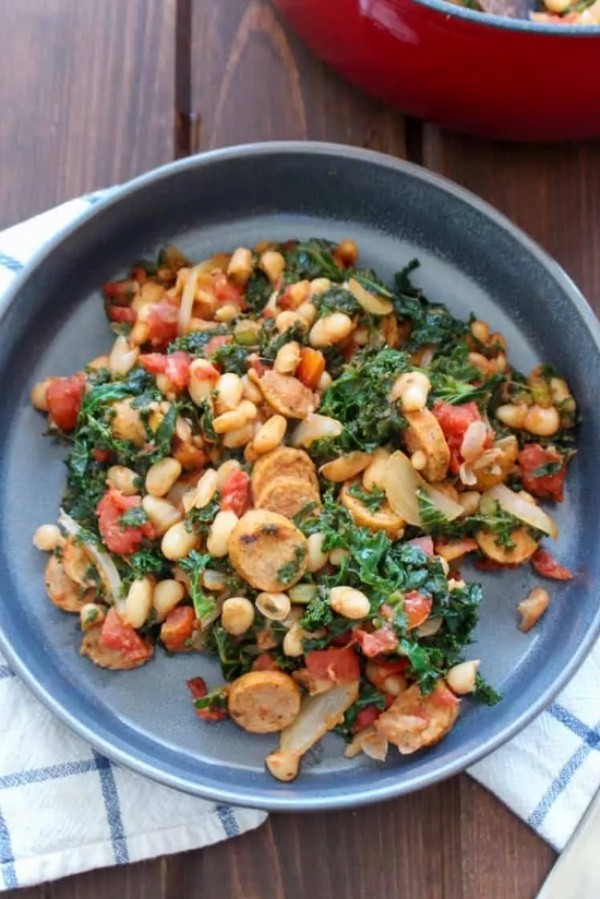 This one-pot sausage with white beans and kale is one of the quickest and tastiest ways to eat sausage (with loads of veggies and fiber)!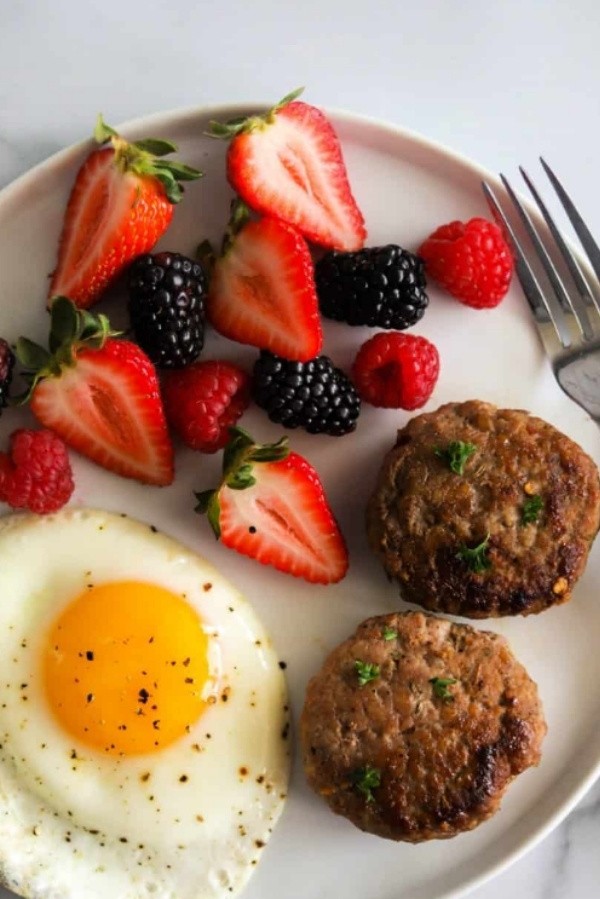 You'll adore this sweet and spicy breakfast sausage dish! Ground turkey and pork, maple syrup, red pepper flakes, and traditional sausage herbs and spices are used in this simple recipe. Most excellent homemade breakfast sausage ever!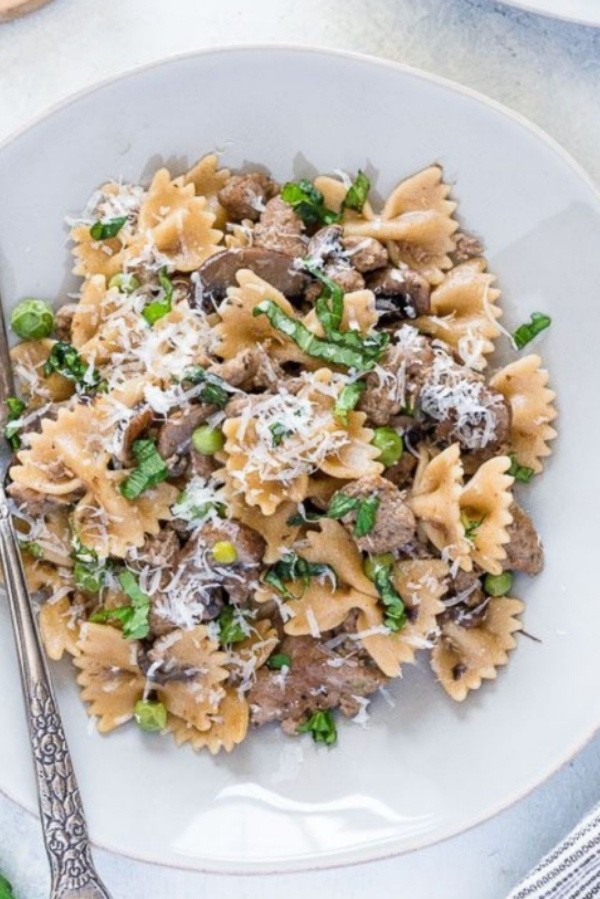 Just 7 ingredients go into this creamy, delicious one-pot Italian sausage pasta! It just requires one pot and is ready to eat in 30 minutes!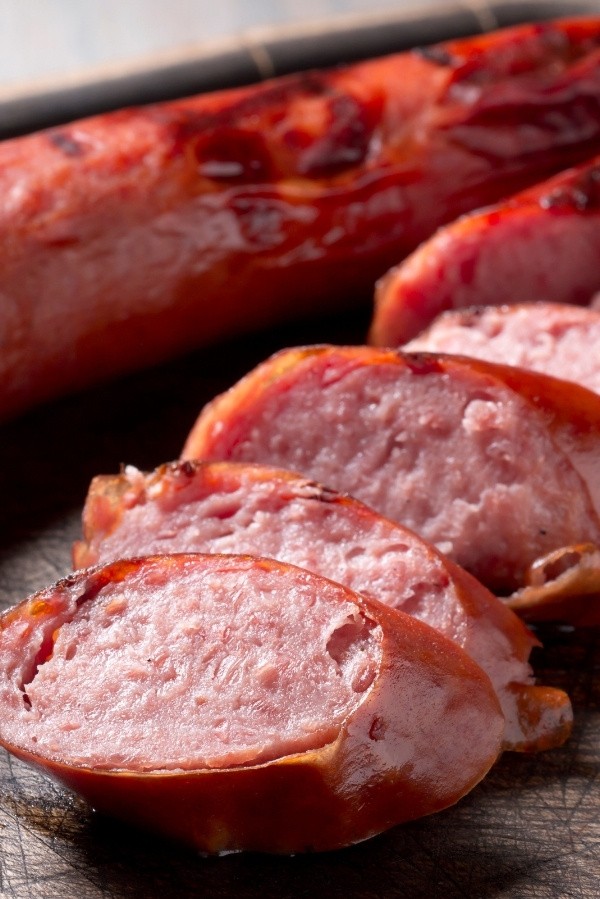 With only a little preparation and cooking, your Air-Fryer Kielbasa may be ready to serve quickly and easily! This quick, simple, hands-off way of making Polish sausage, which can be eaten as an appetizer or paired with other ingredients to make a whole supper, uses no oil.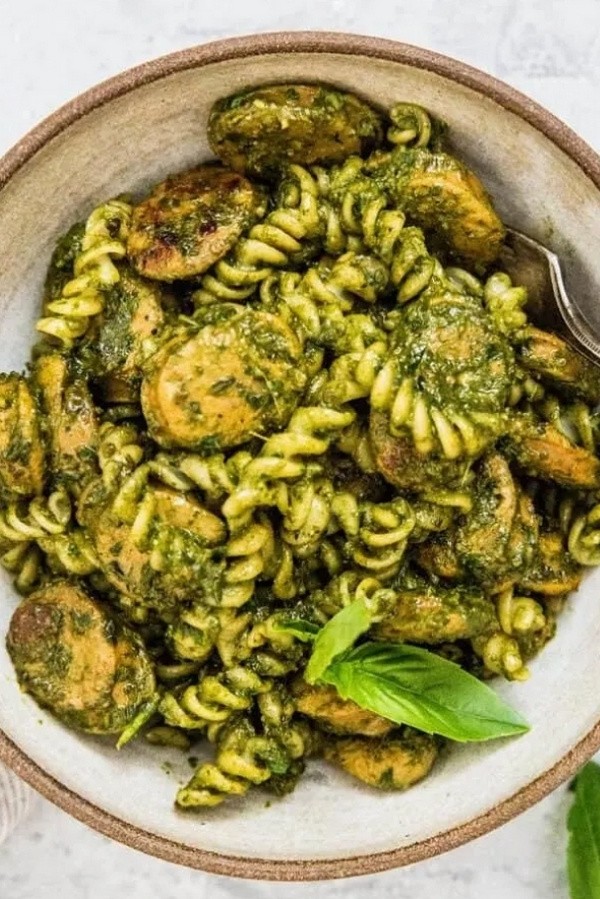 Pasta with chicken sausage and pesto is a satisfying, delectably flavored, and healthy supper. Make it in advance for dinner, or quickly prepare it for the entire family!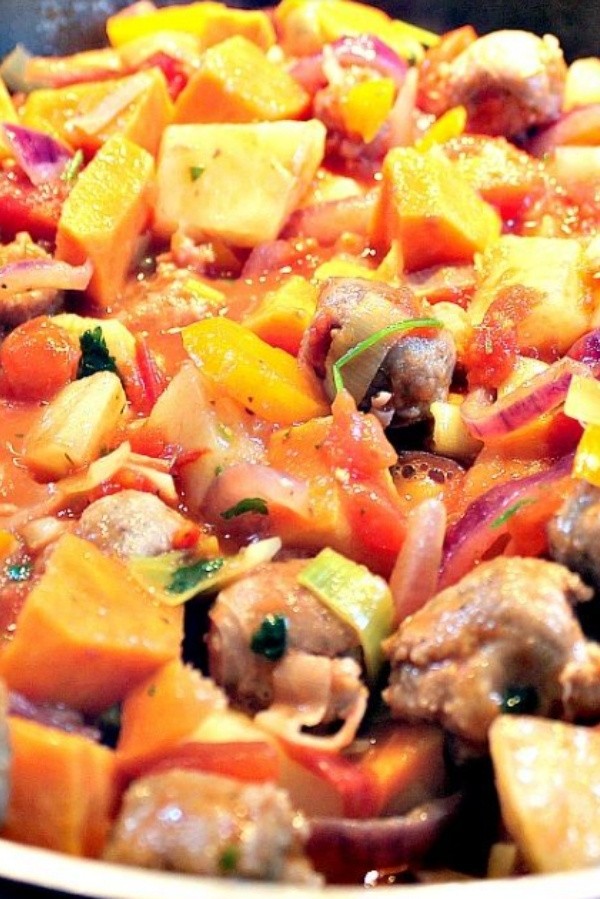 Dinner with sausage and sweet potatoes. Suitable for a party or a weekday supper, this stovetop dish is very quick, simple, and affordable. Superb tastes are made with excellent, fresh ingredients—multi- and slow cooker options.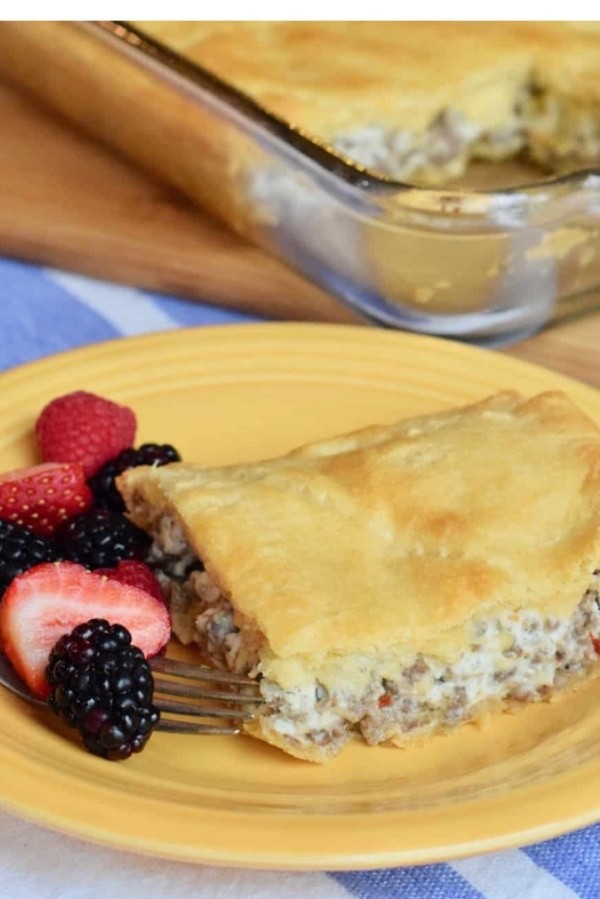 These simple sausage and cheese crescent squares are baked between two flaky layers of crescent roll dough.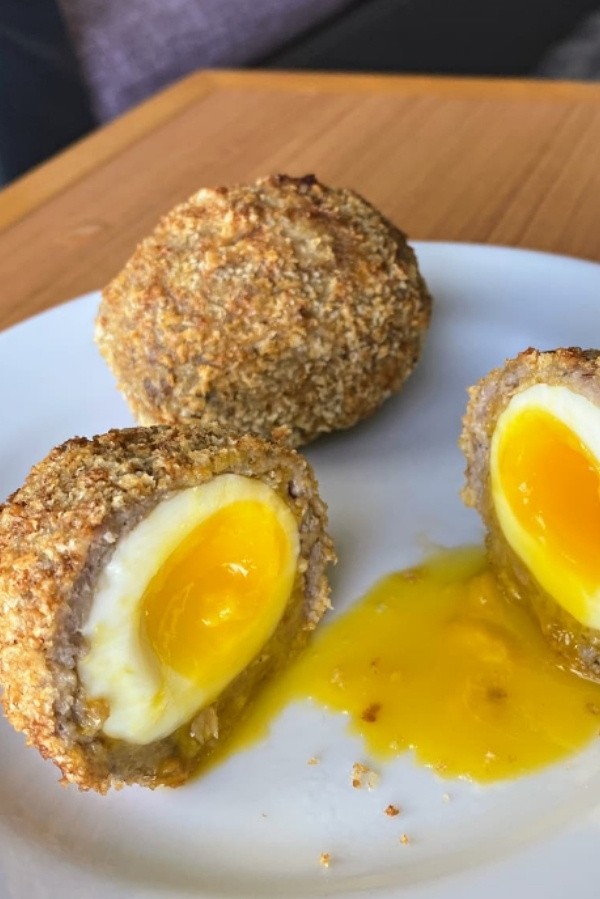 The classic British pub food, Scotch Eggs, consists of crispy, flavorful sausage wrapped in creamy, soft-boiled eggs. They're great for breakfast, snacking, and picnics.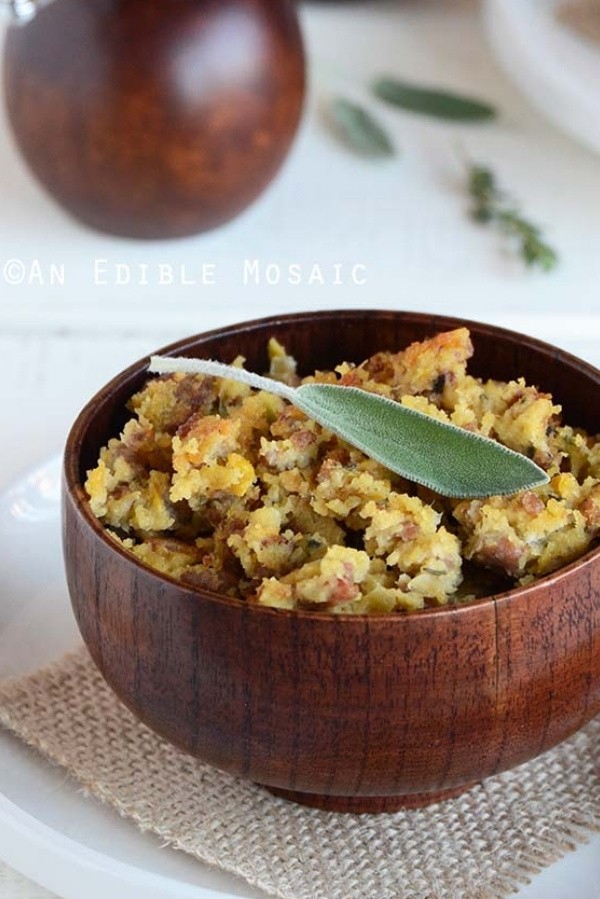 This recipe for cornbread stuffing with sausage has a crispy exterior and a tasty inside, thanks to the use of fresh herbs, spices, and aromatics.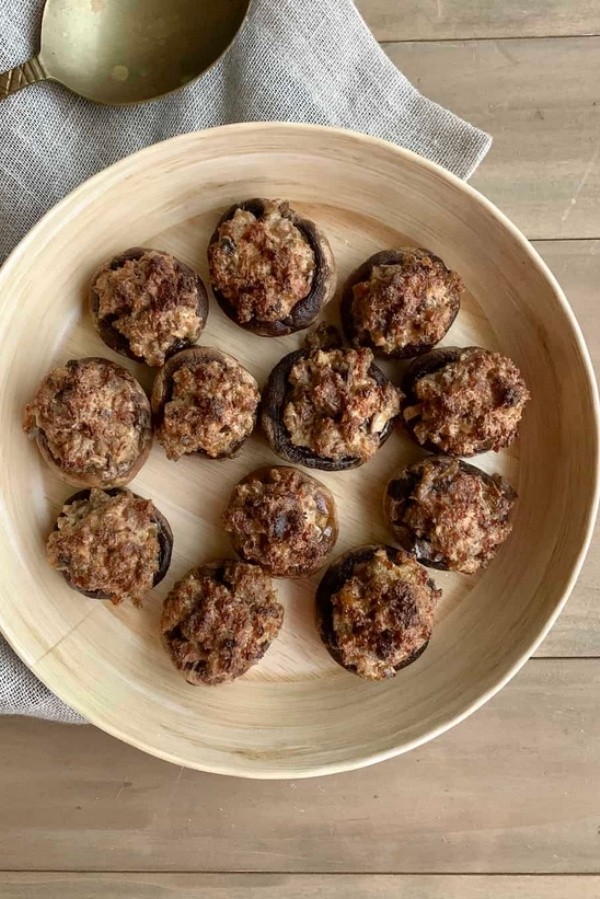 You're going to love these stuffed mushrooms with sausage as a new appetizer. They are simple to make and tasty, only requiring 3 ingredients!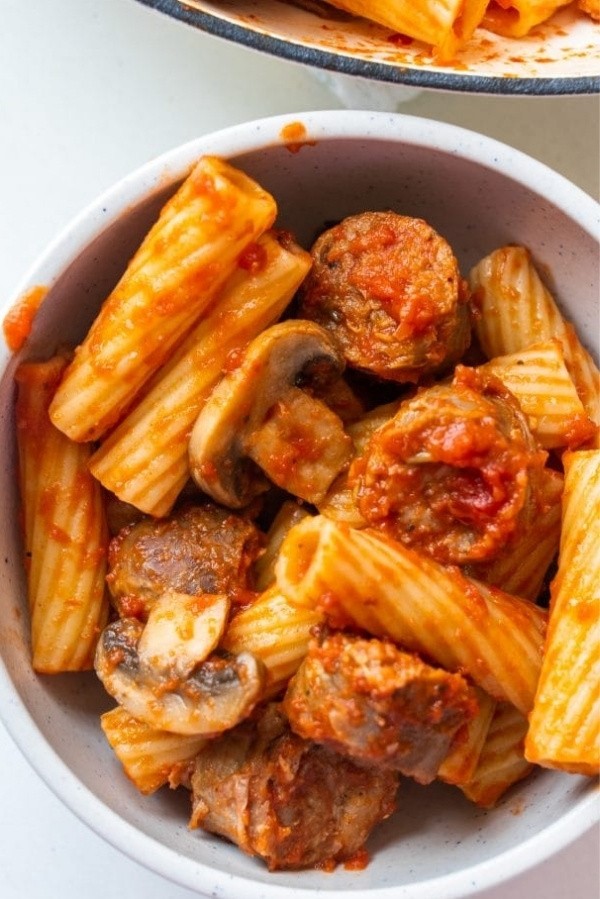 It takes less than an hour to prepare this quick Italian sausage pasta, which only requires 5 ingredients.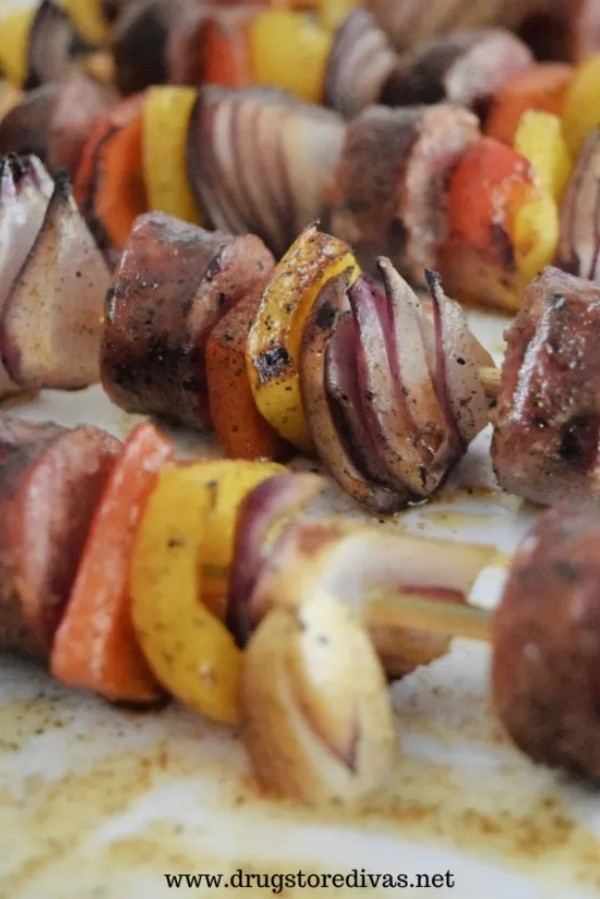 Although seafood kabobs are common, this sausage variation will have the entire family clamoring for more.
Cheese, peppers, onions, and spices are abundant in this quick egg and sausage casserole. For breakfast or a gathering, especially around the holidays, it is the ideal dish. The add-ins may be prepared in advance and are customizable.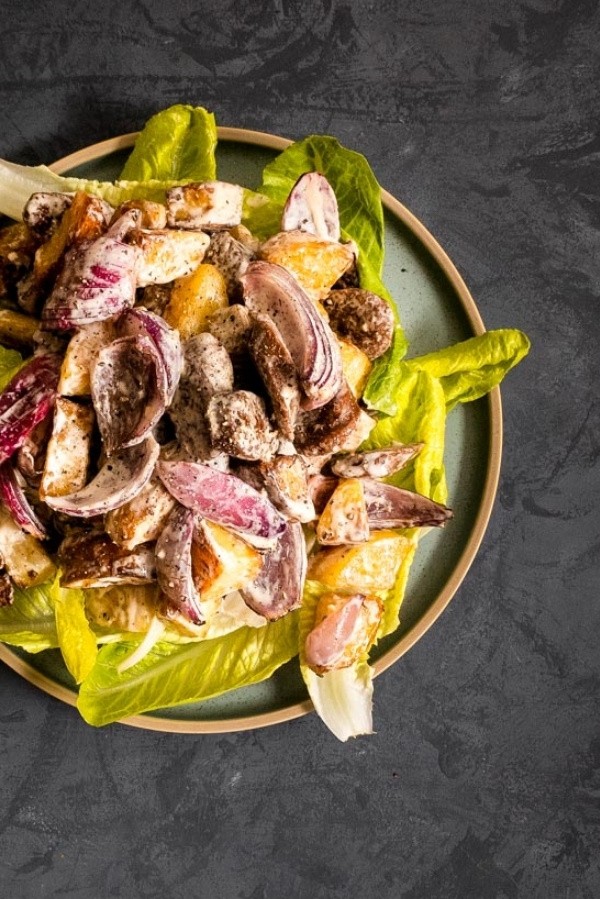 Taking inspiration from the traditional bangers and mash, I present to you a roast potato sausage salad that is hearty and flavorful.
This traditional homemade sausage gravy recipe just calls for four ingredients and takes 15 minutes to prepare.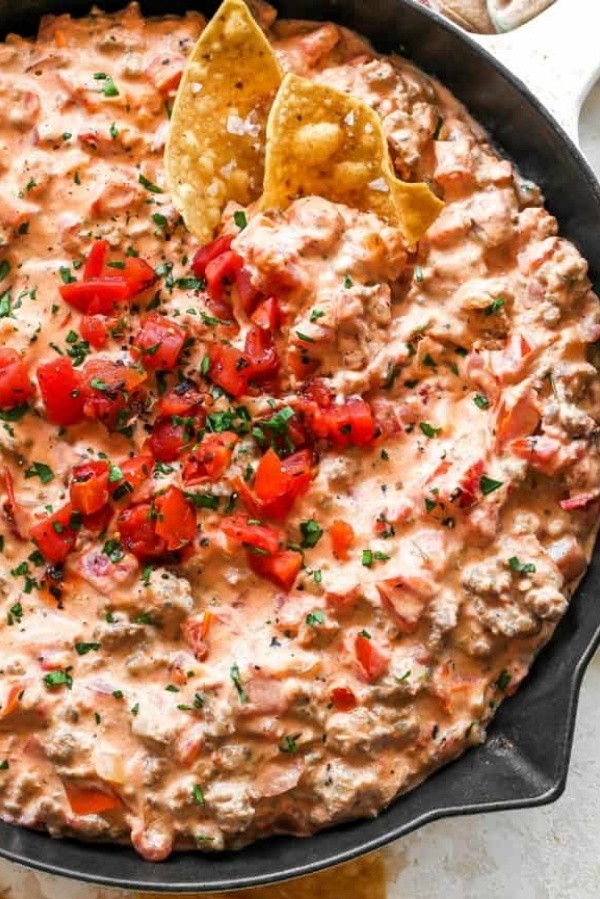 It just takes 20 minutes to create this delicious creamy sausage dip! Serve it with crackers, bread, or chips!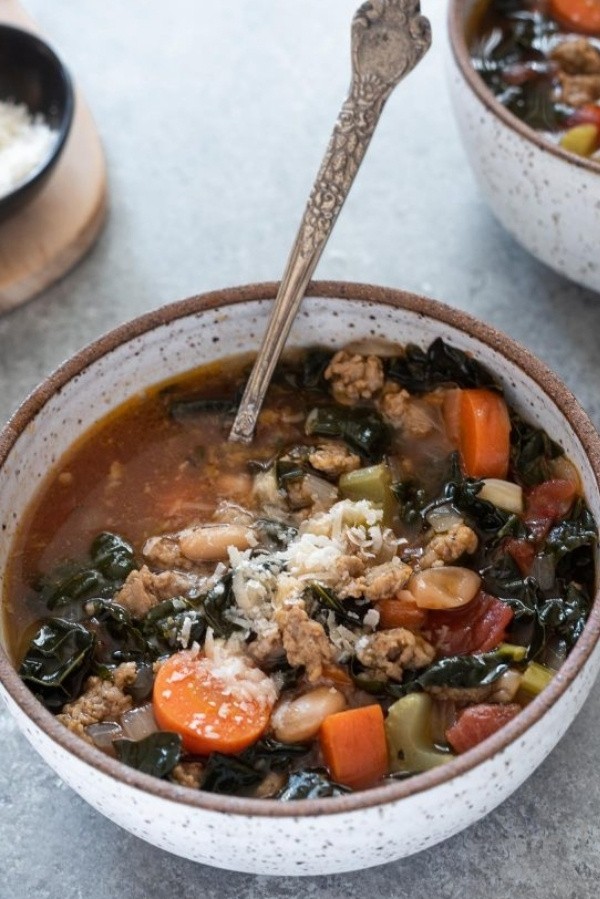 Italian Sausage Kale Soup is packed with vegetables, white beans, and kale and is bursting with flavor and nutrients. Add parmesan cheese for a quick meal that the whole family will enjoy!
The 30-minute sausage gnocchi soup recipe is simple. It's ideal for a quick, easy, and filling weekday meal.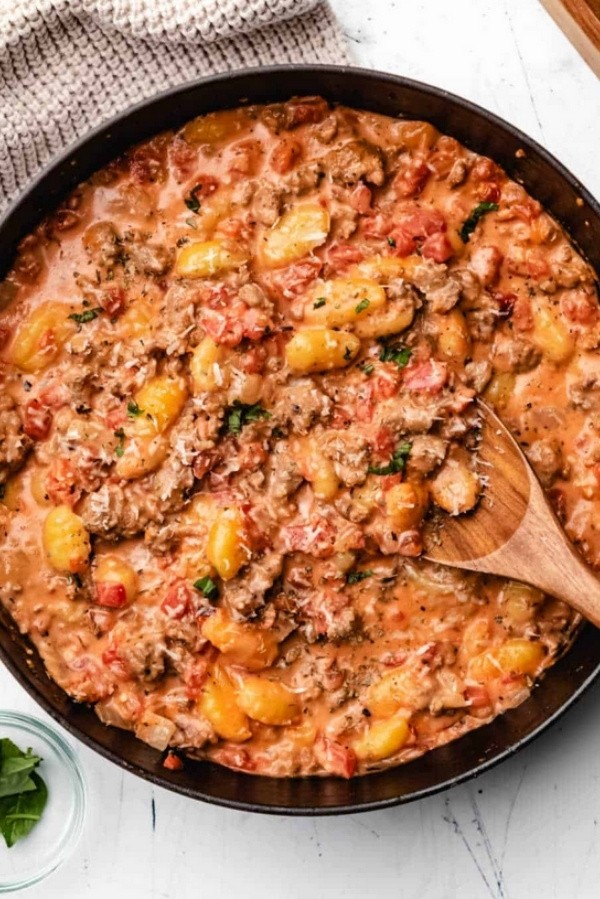 One Pot Creamy Sausage Gnocchi is a tasty one-pot meal that takes less than 30 minutes to prepare.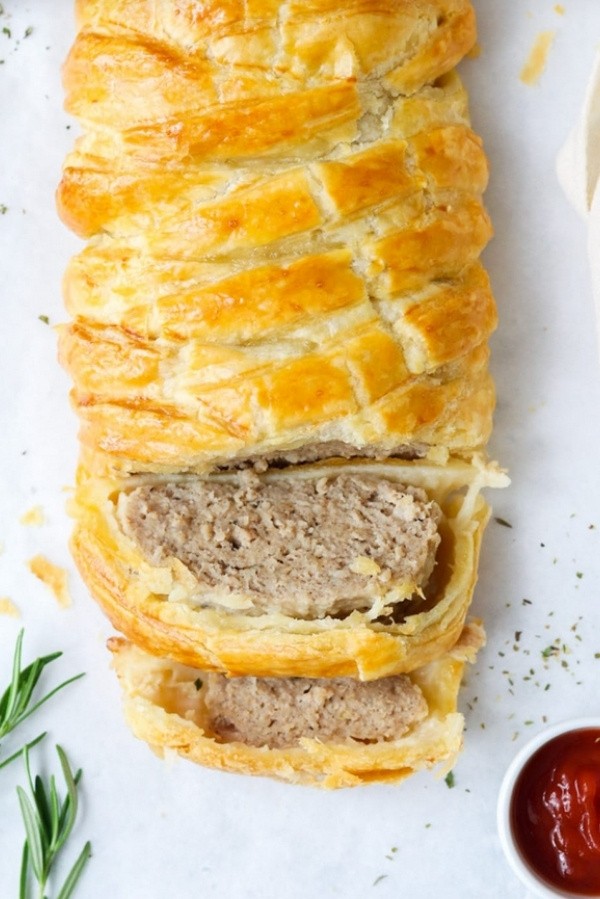 This sausage plait is beautiful and delicious. It is ideal for large family feasts and special occasions and is surprisingly simple to prepare. Flaky and very buttery puff pastry is used to encase the sausage meat.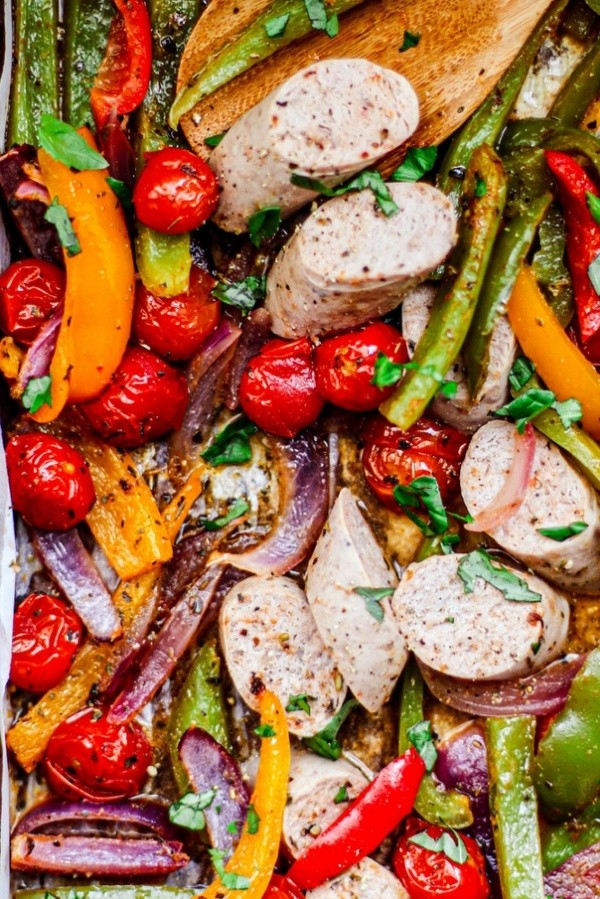 For a fast, hassle-free midweek meal, turkey sausage and peppers are tossed in olive oil with various spices and vegetables.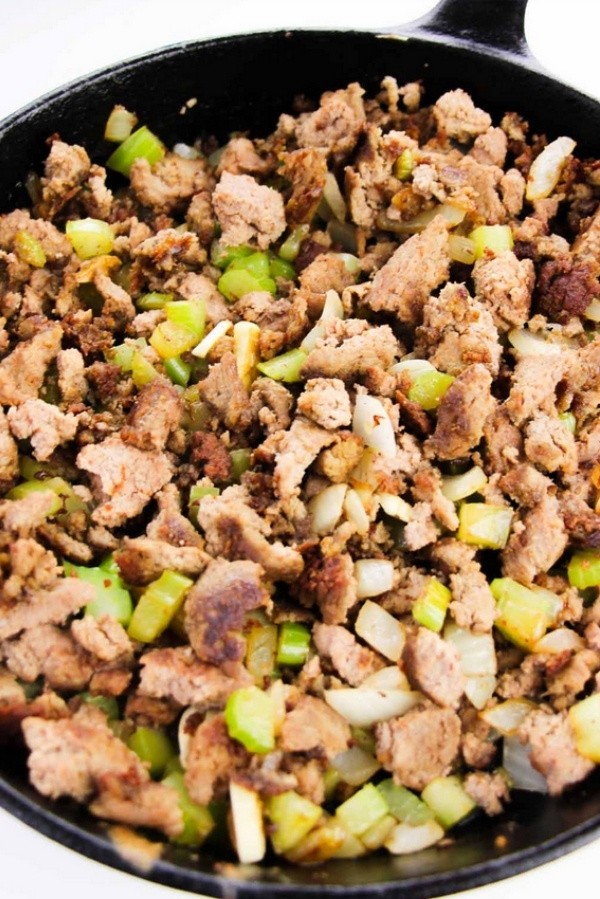 An excellent handmade sausage stuffing with veggies and the right amount of spice. An eye-catching side dish!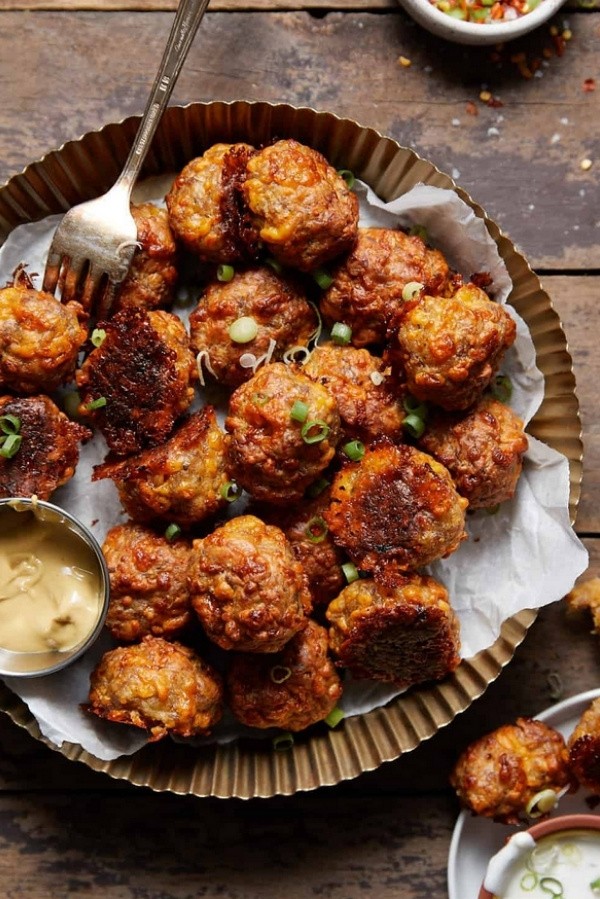 These simple Bisquick Sausage Balls are flavorful and juicy. They are a mainstay in my home on special occasions and game days. Serve them as an appetizer, at happy hour, or for breakfast—a real hit with the crowd.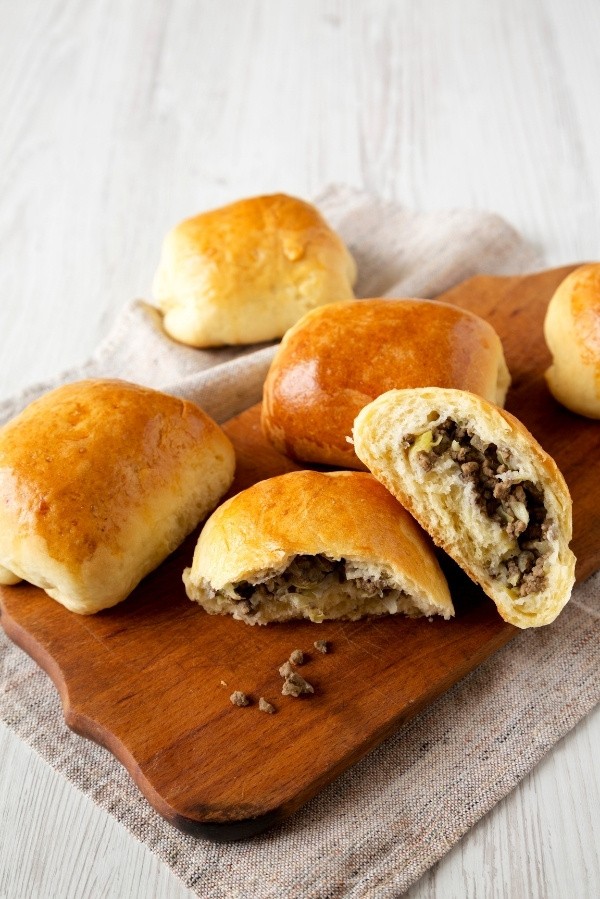 Do you get sick of cooking the same bland sandwiches over and again? Not to worry. We're going to provide you with the recipe for German Bierocks today. You can learn to make homemade Bierocks with this recipe, and they will taste better than any store-bought ones you have ever had!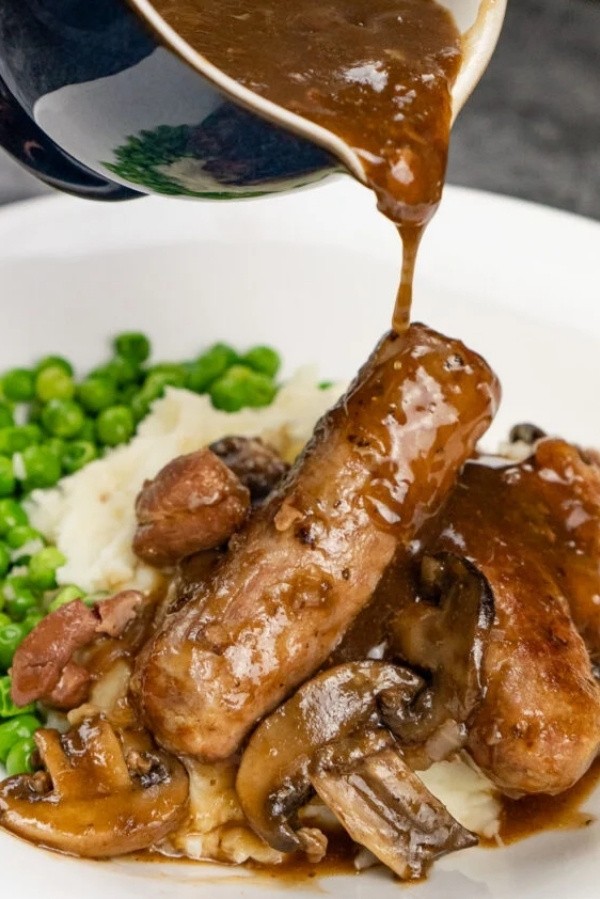 This sausage casserole is the ideal comfort meal for a cold winter evening. All the components have time to develop their flavors due to the lengthy cooking, resulting in a dish bursting with rich flavor. And best of all, preparation is quite simple. Leave the slow cooker to its own devices. The result will be a mouthwatering sausage dish that will satisfy even the pickiest diners.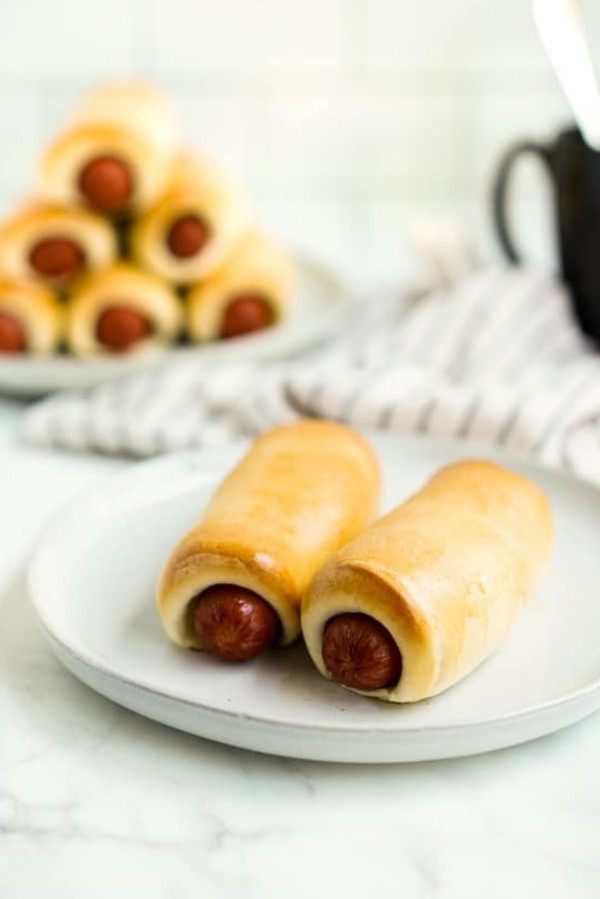 In donut shops all around Texas, sausage is wrapped in soft, fluffy yeast bread and is a well-liked breakfast and snack dish.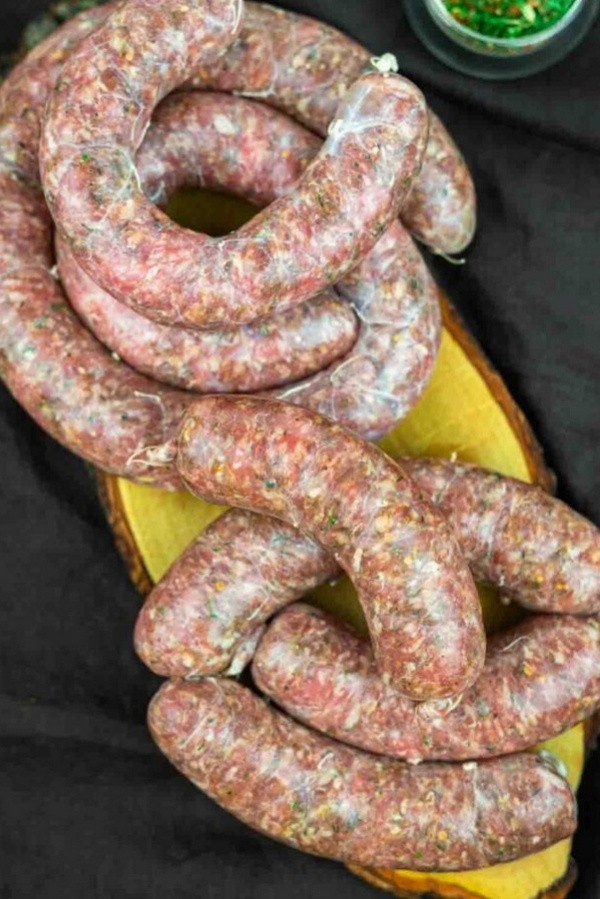 This homemade keto sausage recipe is the fastest and quickest method to quickly prepare your sausage from scratch.
If you like this Best sausage recipes list, please share it to your Pinterest board! Thank you!