Greek Chicken Sliders Recipe is made with feta, tender chicken, cheese, and heavenly delicious Greek Tzatziki sauce. This Chicken Slider is a perfect appetizer for hosting parties, and it's easy to make.
These Greek Chicken Sliders are full of Mediterranean favors, and everyone will enjoy them. Served with tomatoes, lettuce, red onions, cucumbers, and delicious Tzatziki sauce.
How to make Greek Chicken Sliders
First, I mix the shredded chicken with (Panera) Greek dressing. Prepare the baking sheet, assemble and arrange the bottom side of the sliders on it. Place a layer of chicken (shredded), feta cheese, and mozzarella cheese slices.
Place the top halves of the sliders and brush them with crumbled feta and melted butter mixture. Cover and bake until the cheese is nicely melted.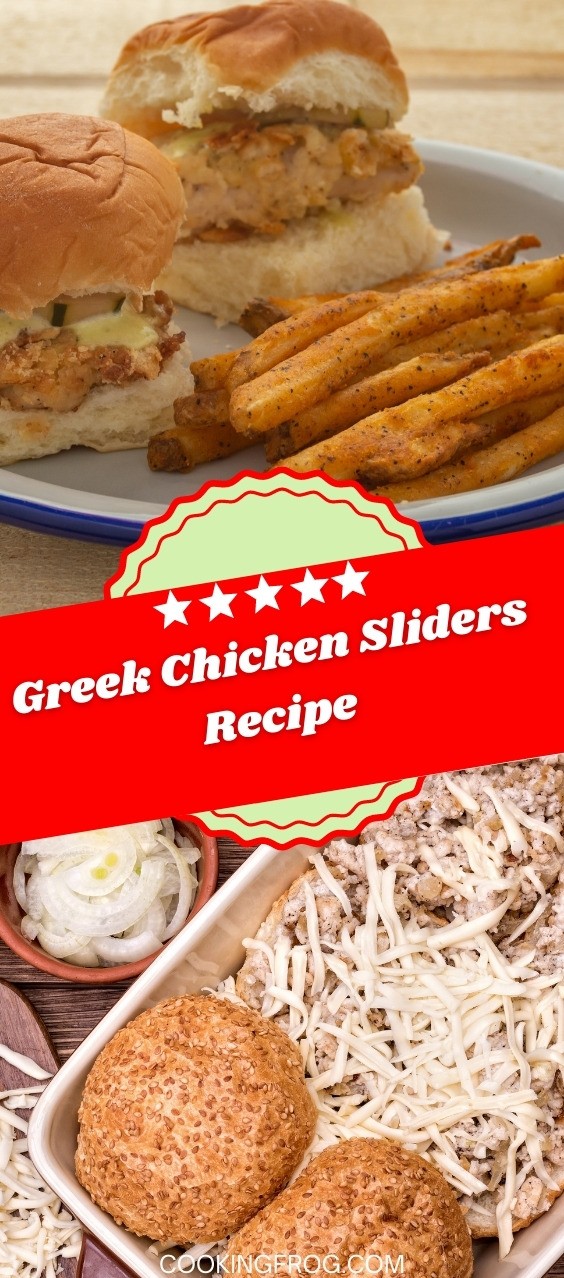 Ingredients
Tzatziki Sauce
1 cup of Greek yogurt
⅓ cup of cucumber
2 tsp of dill, fresh
2 tsp of oregano
1 Tbsp of lemon juice
1/2 tsp of garlic, minced
pepper and salt to your liking
For the sliders
24 ounces of shredded chicken, cooked or grilled
⅓ cup of Greek dressing
Salt and pepper, to your liking
1/4 cup of feta cheese, crumbled
6 slices of mozzarella cheese
12 Soft dinner rolls
More feta cheese for the topping
Melted butter topping
2 Tablespoons of melted butter
Half teaspoon of oregano, dried
Quarter teaspoons of basil, dried
Instructions
Heat the oven to 350 degrees Fahrenheit.
Mix chicken (shredded) and Greek dressing in a small bowl. Season with salt and pepper.
Cut the sliders in halves and place the bottom half on a baking sheet.
Top them with chicken and mozzarella cheese slices. Place the other side of the buns on the top.
Combine the oregano, butter, and basil in a small bowl and brush the top of the buns with it. Sprinkle the feta cheese, also. Cover the dish with foil and bake until the cheese is melted. This should take about 6-8 minutes.
Slice the sliders and serve with Tzatziki sauce.
Tzatziki sauce
Mix the Greek yogurt, dill, cucumber, lemon juice, oregano, and garlic in a small bowl—season with salt and pepper.
Place in refrigerator to cool while you're making the chicken sliders.