Baked Crispy Parmesan Ravioli are perfect for dipping because they are filled with cheese and crunchy on the outside. These crispy ravioli are so addicting and your friends and family will love them.
Baked Ravioli are so easy to make and it will take only a few steps to make these delicious crispy Parmesan ravioli. These are perfect as a side dish, appetizer, or quick snack. Once you start making this recipe, they will disappear fast, but don't worry because they are so fast to make.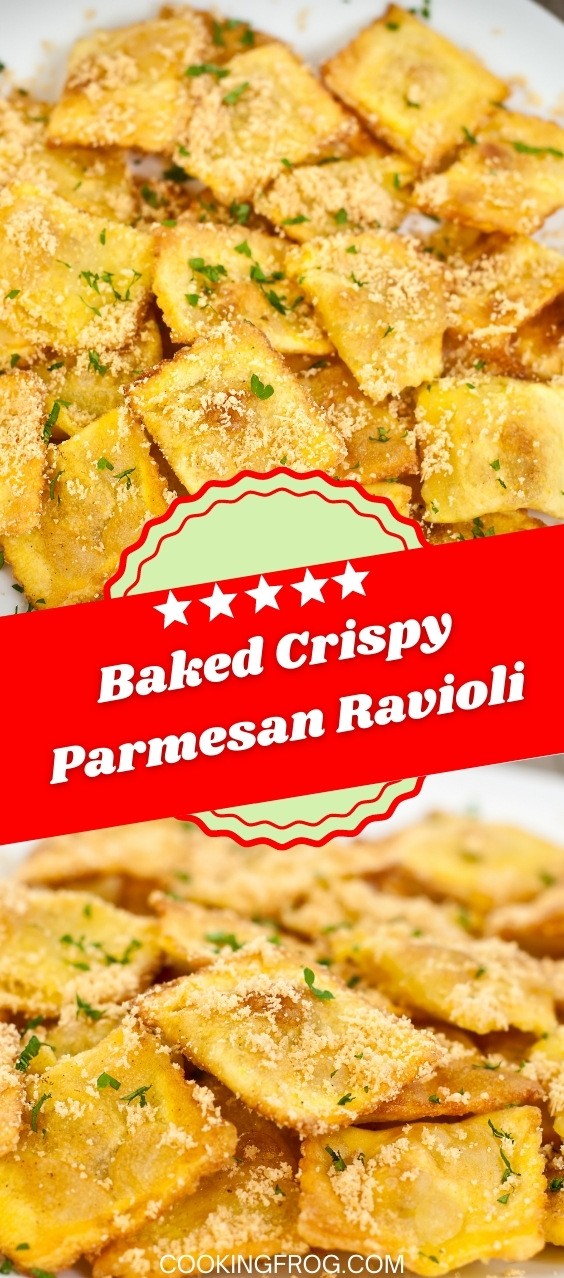 Ingredients
2 whole eggs
Half cup of seasoned Italian breadcrumbs
Half cup of Parmesan cheese, grated
14 ounces of cheese ravioli
Classic Marinara sauce
How to make Baked Crispy Parmesan Ravioli?
Heat the oven to 370 degrees F. Take a non stick spray and spray a cookie sheet. Whisk the eggs in a small bowl. Mix the Parmesan cheese and breadcrumbs in another small bowl.
Dip the ravioli, first in the egg bowl and then in the Parmesan and breadcrumb mixture, and line the ravioli on a cookie baking sheet.
Bake the ravioli until they are slightly brown, it should take about 10 minutes. I suggest you serve them with marinara sauce.
What is Marinara Sauce?
The classic Marinara sauce tastes like sweet and frees tomato juice and is usually made with tomatoes, onions, garlic and herbs. You can also add in the olives, spices and little wine. It is rich in olive oil and has a smooth texture. The secret to make the perfect marinara sauce is to cook at a very low heat, so that the tomatoes don't loose that beautiful smell and make them thick. Classic homemade marinara is better than any jarred sauce. This sauce origin is Italian and is widely used in Italian-American cuisine, but it is also popular worldwide.
If you've liked this recipe, be sure to check these Creamy Ravioli with Mushroom Sauce.