Garlic Butter Scallops with Honey is the meal you will make very often, after you taste it. Scallops are coated in the most delicious honey garlic butter sauce. These Scallops will be your family's most wanted meal, i can guarantee.
Garlic Butter Scallops with Honey
Although I'm not a huge fan of the shrimps, the first recipe that I've fell in love is, combining the shrimps with this garlic honey sauce. I guess the secret is in the coating and heavenly honey garlic butter sauce. So I've decided to use this recipe on scallops. It was more than a success. Everyone loved it, even more than the shrimp version.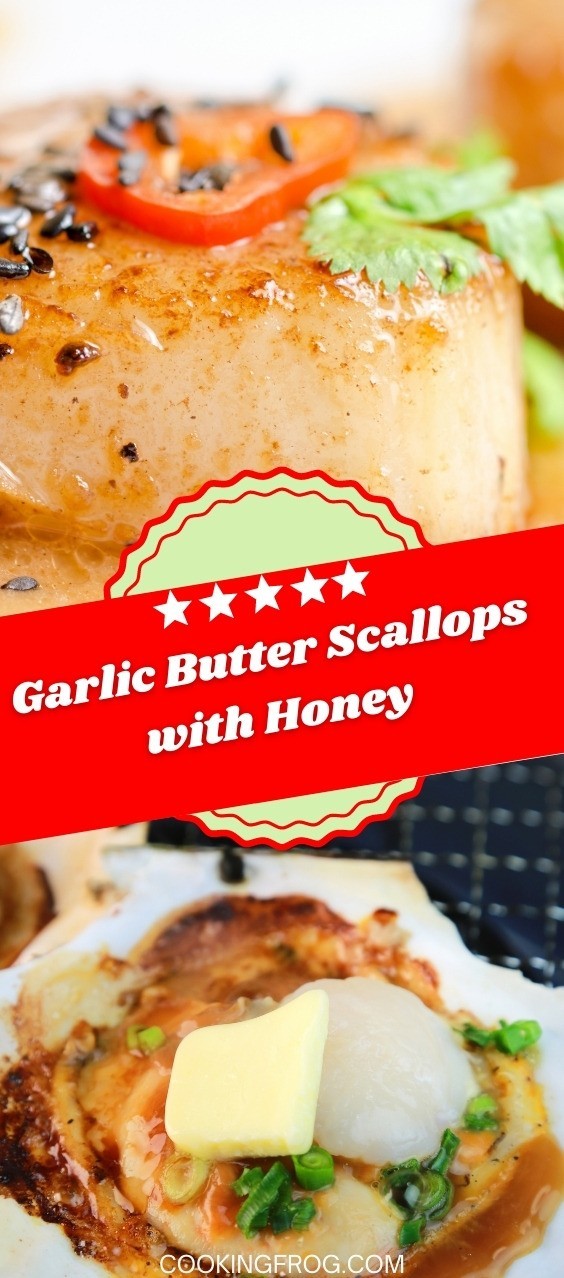 How to make Garlic Butter Scallops with Honey?
Ingredients
Half cup of honey
Quarter cup of soy sauce
3 cloves of minced garlic
Lemon juice, from one small lemon
A pound of scallops, large
2 tablespoons of butter
For garnish, green onions
Directions
Whisk the honey, garlic, soy sauce and lemon in a small bowl. Marinade the scallops using half of the sauce and leave them for about half an hour.
Add the butter in a medium sized skillet, turn the heat to medium and add the scallops, discard the marinade for now. Season with salt and pepper and sear for about 3-4 minutes, until they reach golden brown color.
Pour the saved marinade over the scallops. Cook until the scallops are coated nicely and the sauce is thick enough. You can garnish them with green onions if you like.
The taste of Scallops
Regarding the texture, if cooked properly, they are chewy and soft, not rubbery. Scallops flavor is delicate and sweet, the closest compare would be the lobster or crab.
Are Sea Scallops Healthy for you
They are a great source of potassium and magnesium and are 80% protein, so yes they are very healthy meal.