Soup is the perfect winter meal. It's a hearty dish that can be made in various ways, with a wide variety of ingredients, and is ideal for feeding one person or a hungry family. You may not always think of soup as a meal, but it is a very filling one. You will find in this post a few delicious examples that are easy to make and will warm you to the bone.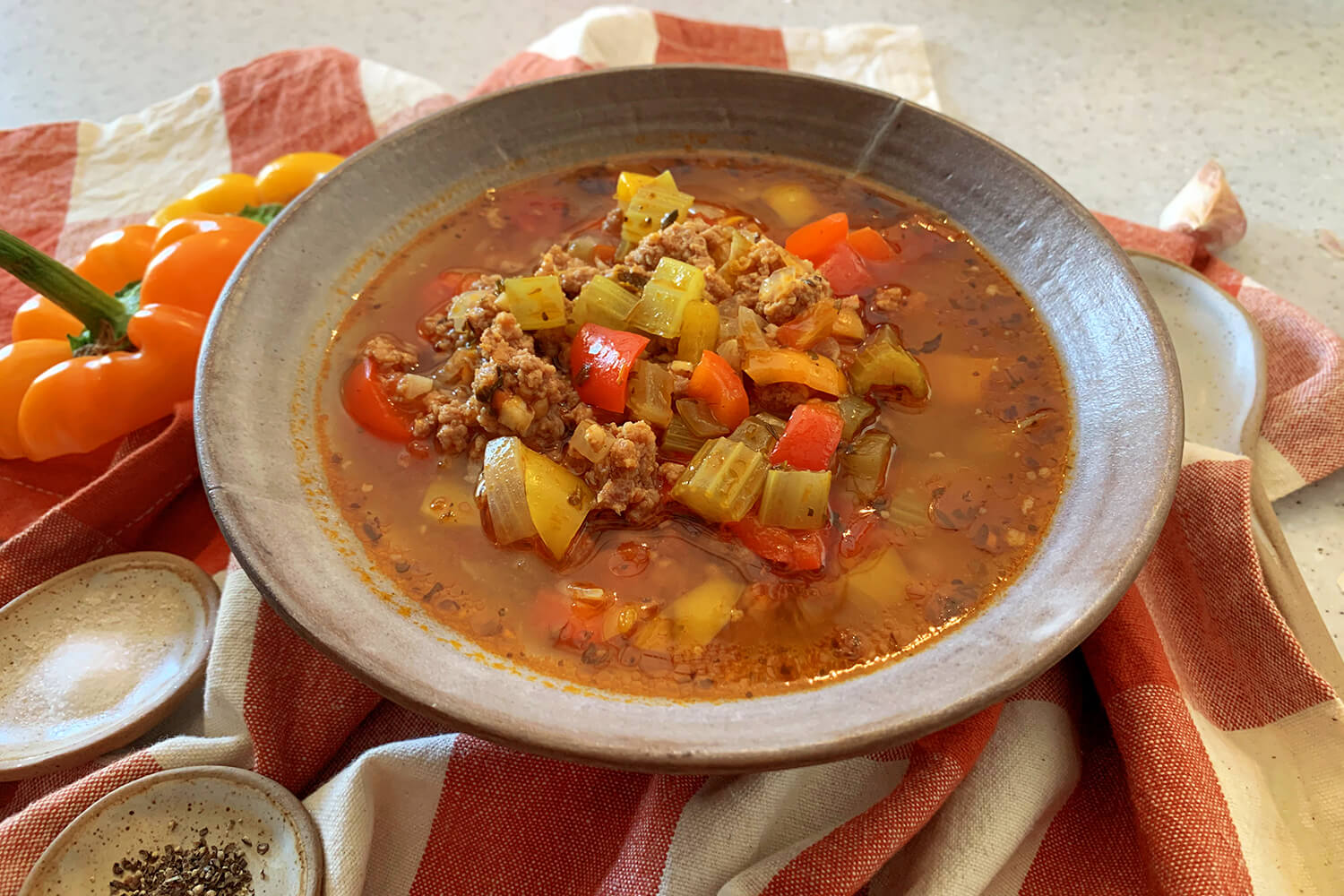 Stuffed Pepper Soup
Stuffed peppers are a fantastic treat and can be a wonderful meal on their own. However, if you really want to take it to the next level, you can make them into a fantastic soup. This stuffed pepper soup is easy to make because it uses an Instant Pot, simplifying the process. While there are a fair few ingredients, there is nothing that you won't be able to find at your local grocery store.
Ingredients:
1 lb x fresh ground beef
1 x bay leaf
1/3 x cup of diced celery
1 x diced onion
4 x minced garlic cloves
1 x tbsp paprika
1 x tsp Italian seasoning
1/2 x tsp dried thyme
1/2 x tsp oregano
Salt and pepper to taste
3 x minced bell peppers
4 x cup beef broth
1 x tbsp Worcestershire sauce
3/4 x cup white wine, uncooked and rinsed
1 x can of diced tomatoes
1 x can of tomato sauce
Method:
Turn your Instant Pot onto the sauté setting.
Add in your ground beef, onions, and celery, and brown the mince.
Add in all of your spices and half of your garlic and allow to sauté for 1 minute.
Add in everything else apart from the tomato sauce and mix it well.
Once mixed, add in your tomato sauce and stir again until everything is nicely combined.
Seal the lid and pressure cook for 4 minutes.
Allow the pressure to release on its own, and add salt and pepper to taste.
Once you are happy, pour into bowls and get to eating!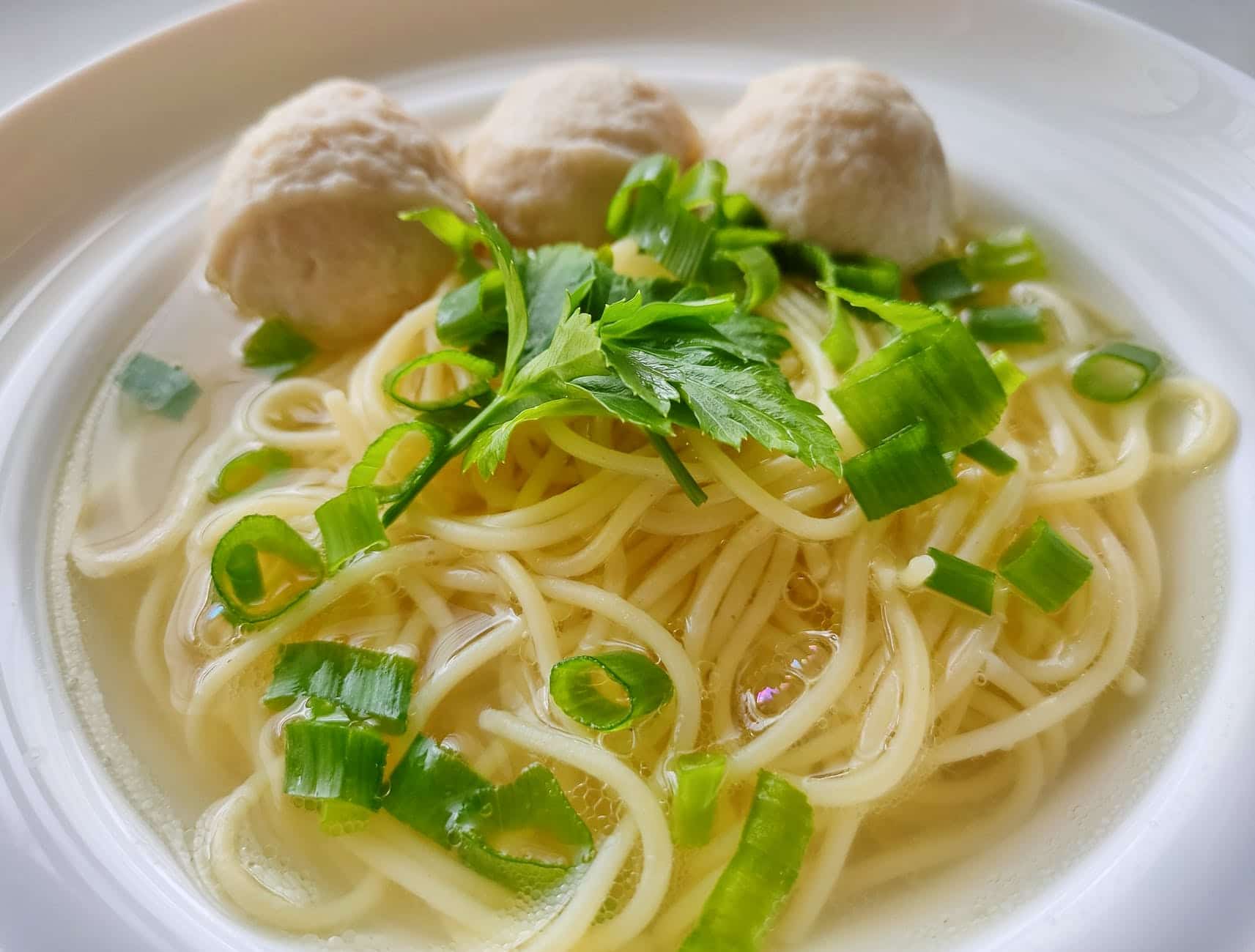 Chicken Meatball and Vegetable Noodle Soup
You'll love the flavor of this chicken meatball and vegetable soup. A hearty, tasty meal of herb-filled chicken meatballs nestled in a flavorful broth mixed up with wholesome vegetable noodles.
Ingredients:
1 x chopped small onion
3 x chopped garlic cloves
1/4 x cup of dry white wine
2 x sprigs fresh thyme
8 x cup chicken stock
1 lb x ground chicken breast
1/4 x cup dry breadcrumbs
1 x large egg
2 x tbsp grated Parmesan cheese
2 x tbsp chopped parsley
2 x tbsp chopped basil
Salt and pepper to taste
6 x cup assorted vegetable noodles (you can use store-bought for convenience)
1 x pint halved cherry tomatoes
1 x tbsp red wine vinegar
Method:
Heat oil in a large pot over medium heat.
Add in your onion and garlic and cook until golden brown for around 5 minutes.
Add your wine and thyme.
Cook until the wine is a sticky texture and add your chicken stock.
Cover the pot and bring to a simmer.
While that is cooking, gently mix your chicken, breadcrumbs, egg, Parmesan, parsley, basil, and salt and pepper.
Make around 30 meatballs and place them into the simmering broth.
Reduce the heat to low, cover, and simmer for about 7 to 9 minutes.
Add your noodles and tomatoes and stir until they are cooked.
Stir in vinegar and season further with salt and pepper.
Serve while piping hot.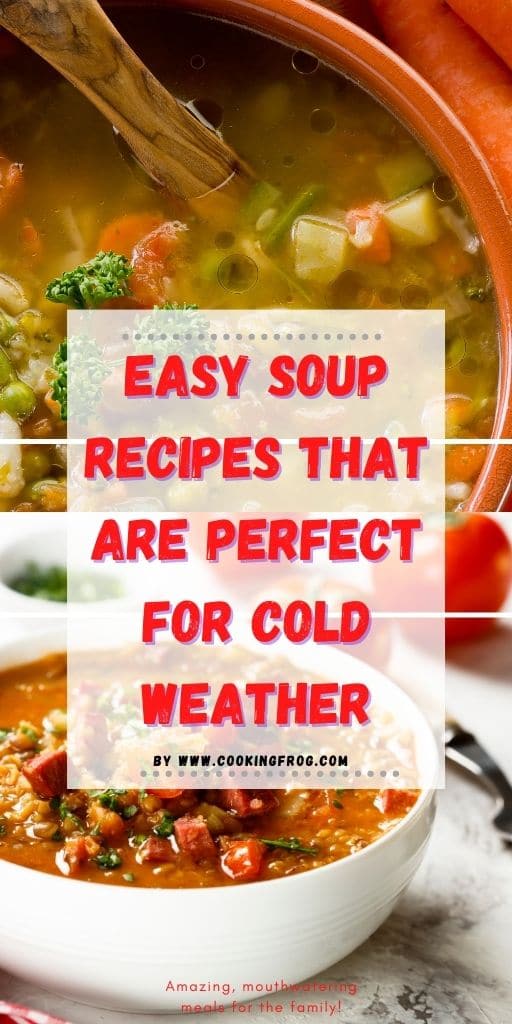 It is best to eat these soups hot, straight from the pot. Consequently, you should plate up the food as soon as the cooking is completed. If you really want to feel comfortable in the winter, you should add some home-cooked bread.