This Healthy Dairy Free Chicken Pot Pie recipe goes far beyond any debate, "who cooked it best". Because this casserole chicken pot pie is so delicious that you will forget about the competition and enjoy a healthy chicken plate.
It represents what I strive to accomplish with so most of my recipes: a healthier version of well-liked comfort food that's just as delicious and enjoyable as the original.
I'm often asked what recipes on this blog are typically the most used, which healthy recipes I make for lunch or for supper when I'm not sure what to cook. The clear answer many of these is today's recipe for Healthy Chicken Pot Pie.
Everyone loves this healthy pot pie since it tastes like his childhood favorite, made more grown up. I like it because it's very easy to make and healthy. I've also made this recipe for a lot of my friends and new moms because it's a fantastic freezer meal.
Actually, when I cook it for myself, I often proceed to double the recipe, freeze one, then anticipate the day I'll find a healthy chicken pot pie frozen and primed for baking for lunch or for supper!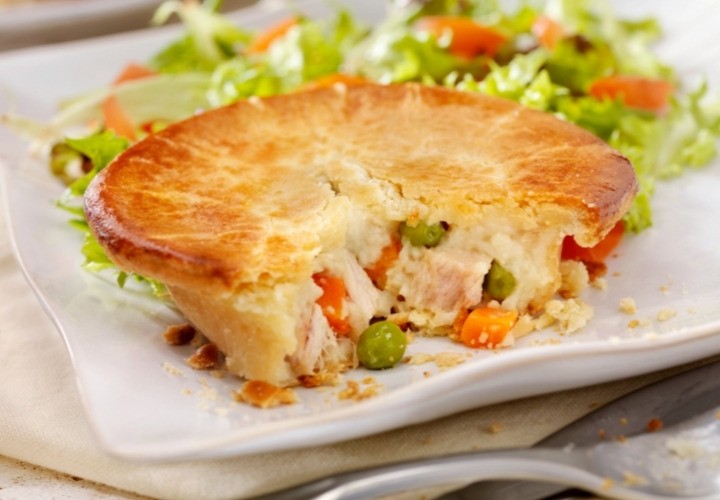 The Very Best Dairy Free Chicken Pot Pie
I am aware that I'm occasionally susceptible to exaggeration, but I feel my claim with this healthy pot pie's "best EVER Pot Pie " has it's merit. This Healthy Chicken Pot Pie made its recipe debut at my friend's place after I brought it over for an unplanned dinner party. After that day a lot of my friends asked me for this recipe, and it was kind of a confirmation that is that good.
Secrets to Perfect Healthy Chicken Pot Pie
My tricks and tips for making a healthy chicken pot pie filling that's creamy and delicious without the usage of butter or heavy cream arise from several key ingredients.
Unsweetened Almond Milk. It's only about 30 calories per cup but is very creamy, so it generates a perfect base for cream sauces and fillings like this in a chicken pot pie. If you want the pie to be dairy-free and have been looking for a milk replacement for chicken pot pie, almond milk is a perfect choice.
Lots of Veggies. Celery, carrots, peas, and pearl onions are classic vegetables for pot pie. For the onions and peas, use frozen no need to be brave and put yourself through the preparation of peeling a large number of small onions. If you wish to accelerate the recipe, even more, you are able to swap the carrots and other veggies for a case of mixed frozen veggies, though I still advise keeping the fresh celery. Even though it's irritating to get a whole bundle of celery when you only require a few stalks, celery has a way of making pot pie taste like the pot pie should taste.
Mushroom. Because of the general insufficient mushroom enthusiasm that one encounters when one posts recipes online, I realize mushrooms really are a controversial ingredient, but they are sooo amazing in HEALTHY CHICKEN POT PIE. They provide the filling an abundant, savory depth. Now when I eat pot pie, when it doesn't contain mushrooms, I really feel they are missing.
Shredded Chicken. Very healthy protein! You are able to speed the recipe up by utilizing shredded store bought rotisserie chicken.
Fresh Thyme. Absolutely worthwhile with this pot pie recipe. You are able to swap dried, but it just won't be as awesome, and awesome is what I'm hungry for when I crave chicken pot pie.
Cut the Crust. While I can't envision a healthier chicken pot pie without crust, I discovered that not merely is sticking with the top one alone a substantial calorie savings, but I preferred the pot pie in this manner!
Pin the image below if you like this healthy pot pie recipe!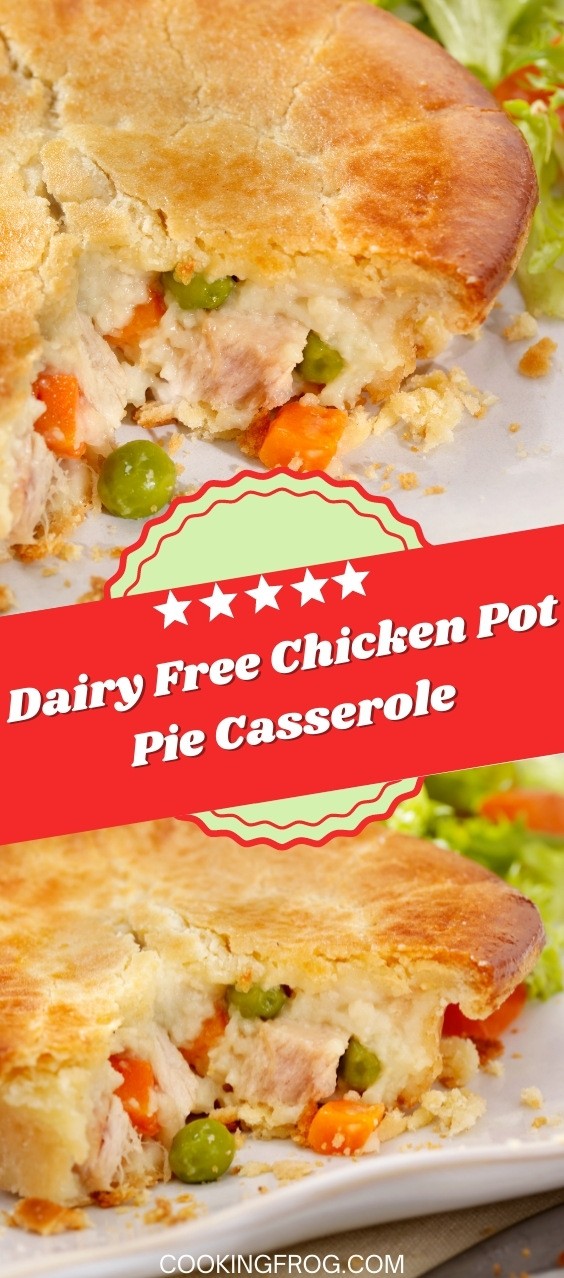 Ingredients
1 Tbsp of extra-virgin olive oil
1 cup of carrots, diced
1/2 cup of celery, diced
1 1/2 tsp of garlic powder
1/2 tsp of kosher salt
1/4 tsp of black pepper
1/4 cup of flour, all-purpose
2 cups of almond milk, unsweetened
2 cups of cooked and shredded chicken breasts — about 8 ounces or 2 small breasts, boneless
1/2 cup of peas, frozen
1/2 cup pearl onions, frozen
1 Tbsp of chopped fresh thyme
1 prepared pie crust — dairy free
Egg — beaten lightly with a tablespoon of water for an egg wash
Instructions
Heat the oven to 430 F. and coat lightly a 9-inch pie dish using cooking spray. Leave aside.
Heat a big Dutch oven or similar, heavy-bottomed pan on medium-high heat.
Pour the oil in the pan and when it's hot, add the mushrooms and cook for 7 – 8 minutes, till mushrooms are just starting to brown, stirring slowly.
Add in the celery, carrots, garlic powder, pepper and salt. Cook till the mushrooms have browned more and the carrots start to soften, about 3-4 more minutes.
Sprinkle the flour on the top of vegetables and cook 2-3 minutes. Pour in the almond milk slowly, adding a couple of splashes at a time, stirring continuously.
Bring to a boil (low), scrape any brown bits from the bottom of the pan. Continue steadily to let bubble till it's thickened enough, it should take about 4 to 5 minutes.
Add in and stir in the chicken, onions, peas, and thyme and spoon the chicken mixture in to the previously prepared pot pie dish.
Roll the dough for the pie into a circle big enough to cover the dish. Take egg wash and brush the sides of the pie, and lay the dough over the top so that it hangs on the sides of the dish. Trim the overhang to a 1/2 in bigger than edge of the dish. Slightly press the dough onto the sides of the dish such that it sticks nicely, then brush everywhere with the rest of the egg wash. Using a sharp knife, cut 3 slits on the top.
Bake till hot and bubbly internally and the crust has a deep golden color, for about 25-30 minutes. Let it rest a couple of minutes and serve hot.