No-Bake Raw Date Brownies need only five ingredients and about 10 minutes for a healthier treat that's excellent as a snack or on-the-go energy bar! These wholesome raw date brownies are an excellent way to satisfy my insatiable sweet tooth and obtain my chocolate fix while not going overboard during a time of year that's perpetually ripe with temptation.
They're kind of like homemade versions of Lara bar brownies – chewy, soft chocolate-filled bites you'll be able to sink your teeth into. And I really love that I can make such a little batch. It's good for all people to own one big or two small brownies. And then they're gone.
They are also nicely packed for a school lunch or snack, and my husband likes to wrap one up to take to the workplace.
No-Bake Raw Date Brownies Notes
I use one teaspoon of water for these; however, it depends on how dry your dates are. Add as required. The mixture will be crumbly but should stick to itself once prepared if you press it between your fingers.
These can go immediately – they hold together very well that you can slice it instantly. However, if I've got the time, i prefer to leave them in the refrigerator to get them to firm up a bit more.
We either make four large or eight smaller brownie bites from this recipe. The large ones are great as an energy bar substitute, whereas the smaller ones are nice for a quick snack or school lunch addition.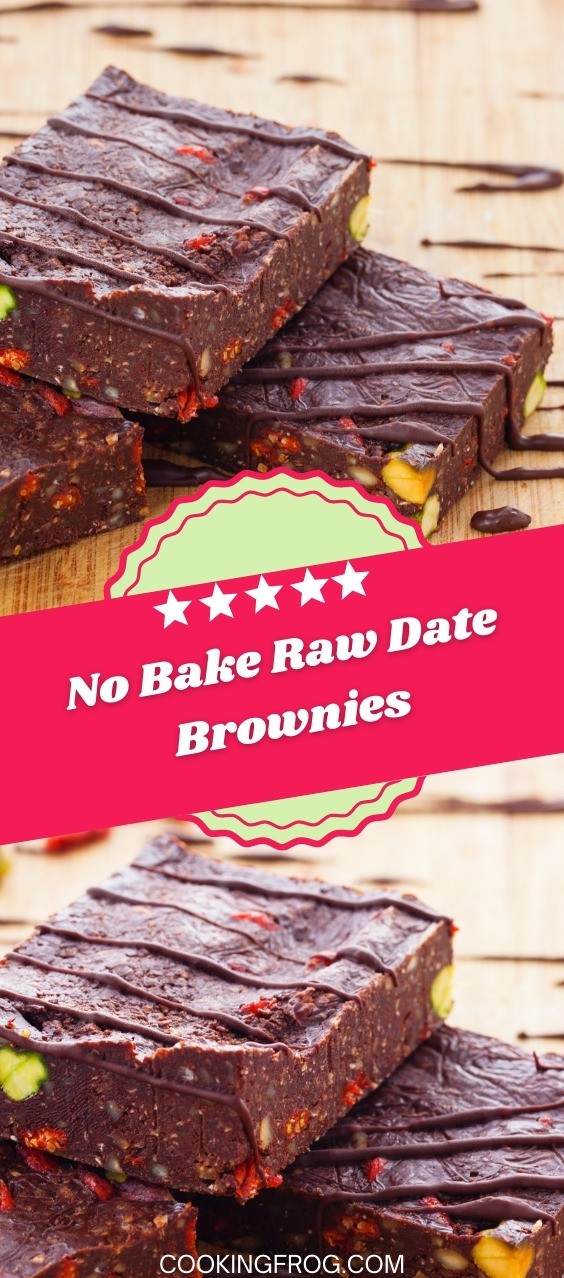 1 cup of walnuts
10 large pitted and chopped Medjool dates
3 tablespoons of cocoa powder
1 tablespoon of honey
1 teaspoon of vanilla
1-3 teaspoons water
How to make Raw Date Brownies:
Line nicely a small 3″ x 5.75" bread pan with cling wrap and put aside.
Place the walnuts within the food processor and pulse into finely ground.
Add the remaining ingredients, without the water, and pulse till well combined.
Add a splash of water, as needed, to get the mixture to blend together nicely. it'll be crumbly but will stick to itself after you press it between your fingers.
Slice and serve or refrigerate if you wish to get them to firm up a bit more.
Nutrition
Amount Per Serving:
Calories: 135
Total Fat: 7g
Saturated Fat: 1g
Trans Fat: 0g
Unsaturated Fat: 5g
Cholesterol: 0mg
Sodium: 1mg
Carbohydrates: 21g Fiber: 3g Sugar: 17g Protein: 2g