This Mediterranean Pasta Salad Recipe is a simple variation on the classic version of this salad. Some ingredients of the classic Mediterranean Salad include kale, salami and sun-dried tomatoes. I'm sure that this salad will be your new favorite.
With all of the classic ingredients that are inspired by Mediterranean flavors, so I've added some unexpected ones. Olives, sun-dried tomatoes and feta cheese is what everyone expects, but we've added some salami and baby kale and the flavor is just perfect.
One of the awesome things about this salad is that it can be made in advance because it stays fresh for a long period of time. Kale, feta, and cucumber maintain their texture as they don't get soggy.
The dressing for Mediterranean salad is my favorite part. Because it's made out of sun-dried tomatoes infused with olive oil. So all of that tomato deliciousness is mixed with olive oil. Also plenty of red wine vinegar and oregano make this salad just perfect.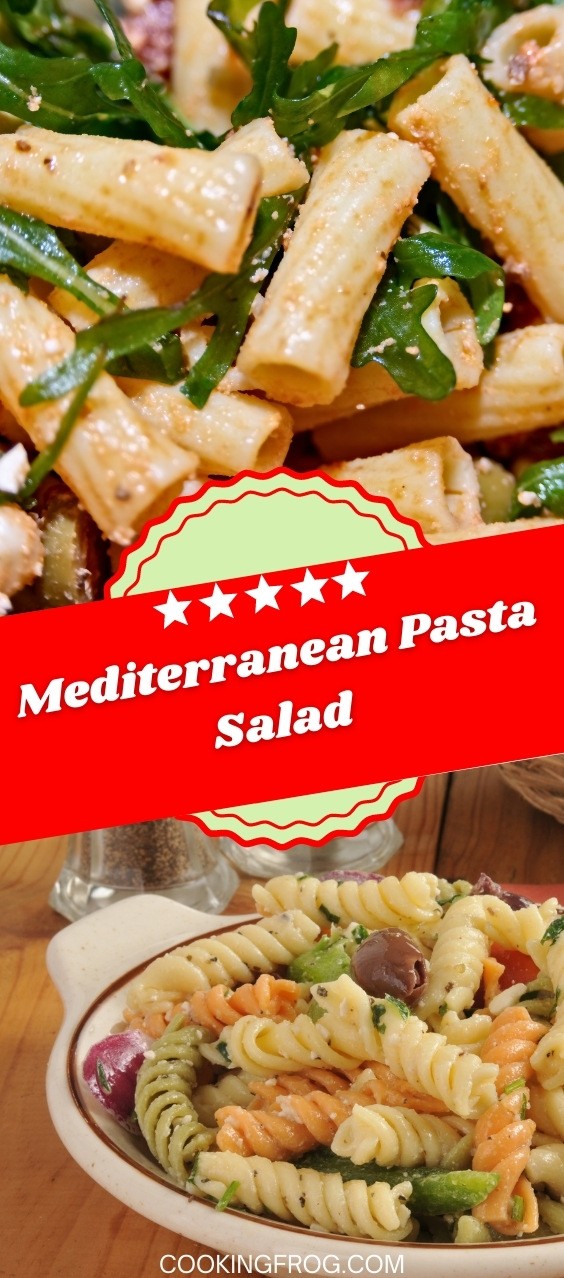 Ingredients
16 ounces of pasta
1 cup of sliced olives, mixed
8 ounces of oil reserved sun dried tomatoes
6 ounces of sliced salami
4 ounces of feta cheese
1 diced cucumber
5 ounces of baby kale
For the Dressing
Quarter cup of olive oil. For better flavor use the olive oil from sun dried tomatoes
Quarter cup of red wine vinegar
1 tablespoon of oregano
1 lemon, squeezed for the juice
3 minced garlic cloves
Half teaspoon of pepper, or according to your taste
Half teaspoon of salt
Mediterranean Pasta Salad Recipe
Whisk the dressing ingredients in a small bowl until they are combined well.
Pour the dressing ingredients in a large bowl together with pasta salad ingredients and mix them together.
If you have any suggestions on this Mediterranean pasta salad recipe, please leave your comment below.