Create a full pot with this healthy, vegan Lebanese Lentil Soup, made out of green lentils, sweet potato, kale, ginger, and plenty of garlic and lemon. It is an Original Lebanese soup, lentils, and veggies are cooked with greens in a broth that is lemony, combined with garlic, ginger, and other delicious ingredients.
I've made this recipe for a big batch. It is ideal for dinner, and you are able to freeze the remainder for lunch or dinner for a busy night. I enjoy lentil soup, so for me, it is the perfect soup to own in the freezer every time a craving hits.
Lebanese Lentil soup health benefits
Lentil soup is extremely healthy. Lentils certainly are a great source of protein that is plant-based and packed with vitamins and minerals, such as iron and folate. And undoubtedly, they're a really affordable protein. Apart from all the health benefits of lentils, this soup is filled with veggies. Sweet potatoes, carrots, celery, and kale add a lot of nutrients.
Making lentil soup from scratch
Making lentil soup couldn't be easier. The first thing to do would be to boil the lentils in water and broth, and after that, simmer for 25-30 minutes. As the lentils are cooking, slice the stems and leaves from the kale. After that, melt down the butter in a medium-sized skillet and cook the garlic for under a minute. Add in and mix the cilantro and take away the pan from the heat before the cilantro cooks.
When the lentils are soft enough, include most of the vegetables (not the kale leaves) and cook till they are soft, for approximately 15 minutes. Add the garlic, cilantro, and lemon, and simmer for several minutes. Then, take away the pot from the heat, add the kale leaves, cover for 10 minutes, and it's ready to be served!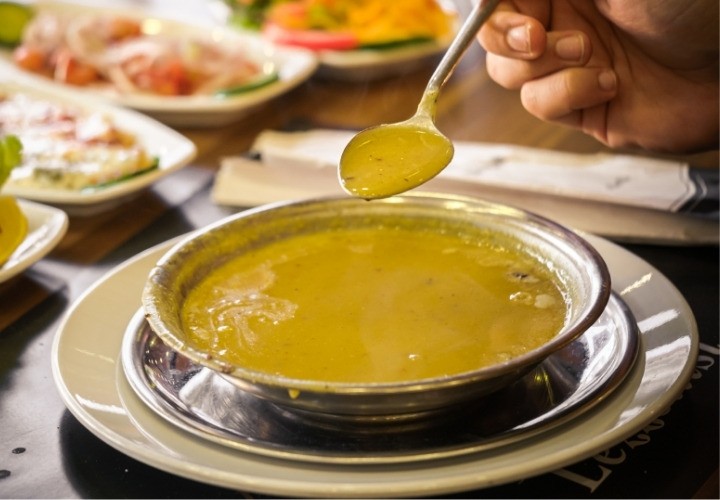 What to serve with Lebanese Lentil Soup?
This healthy lentil soup is great alone; however, it would also be great served with some bread, like sourdough, that is nice and crusty or pita, and some salad for more of a whole meal.
How to Freeze Lentil Soup?
Because this recipe makes a large batch of Lebanese lentil soup, you ought to have a lot of leftovers. You are able to refrigerate the leftovers for around four days or freeze them for around 6 months. Place the soup in containers that are freezer-friendly or in zip-locked bags for the freezer, and lay it flat in your freezer.
To use again, just move the lentil soup from the freezer to the fridge the night before you intend to serve it or eat it. In case you don't have time for this, you may also microwave frozen soup for about 30 sec—intervals, stirring between each interval.
Lentil Soup Variations
There are lots of different types of lentils. This recipe requires green lentils, but when you can't have them, you are able to substitute the green with red or brown lentils.
Substitute the kale with Swiss chard or some other leafy green.
You are also able to swap up the sweet potato with butternut squash.
Share the image below to your Pinterest board if you like this Lebanese Lentil Soup Recipe!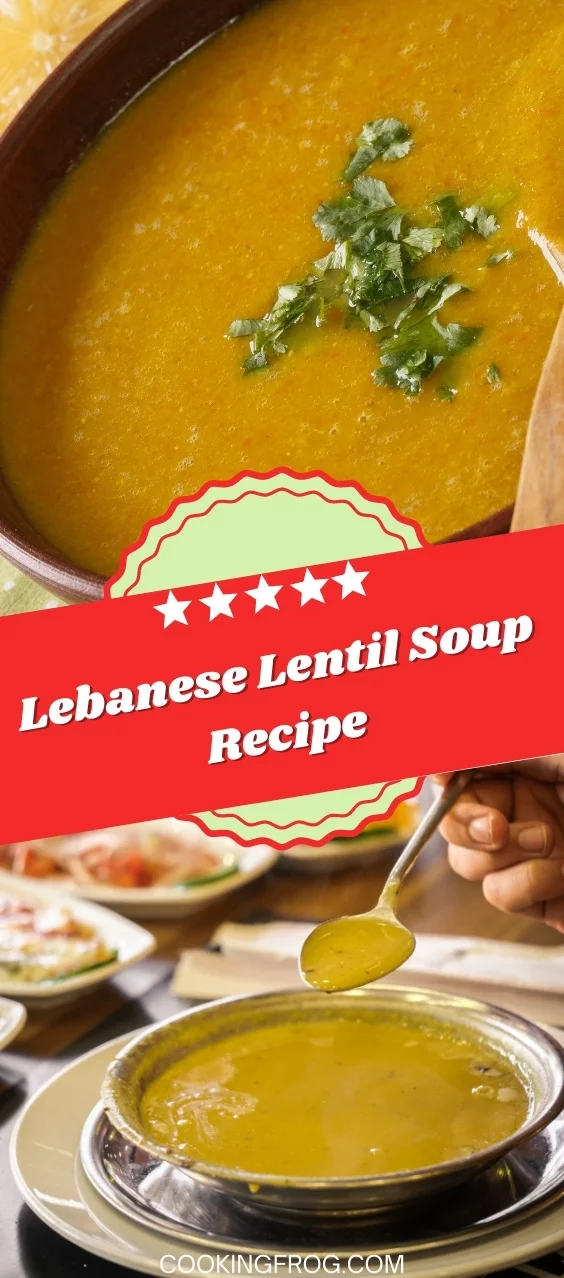 Ingredients
1 pound green lentil, dry
32 oz box of vegetable broth
5 cups of water
2 diced large carrots
1 diced large sweet potato
3 diced large celery stalks
1 1/2 cups of chopped cilantro
1 whole bulb of garlic
2 Tbsp of olive oil or butter
How to make Lebanese Lentil Soup
Pour the water into a large pot or a Dutch oven, and add in lentils and broth.
Cook until it starts boiling and bring it down to a simmer and cook for additional 30 minutes.
In the meantime, separate the kale leaves from the stems and wash them. Slice the stems into little cubes and slice the leaves into big pieces.
In a moderate size skillet, melt down the butter and add in the garlic; cook for under one minute (be careful not to burn). After that, add the cilantro, mix it until it softens, and remove from warmth (the cilantro needs to be almost raw green) and put it aside.
When the lentils are soft, add all of the vegetable celery, sweet potato, carrots, ginger, and kale stems, and cook for about 15 minutes, until soft.
After they're soft, add the mixture of cilantro and garlic combined with the lemon to simmer for 2 – 3 minutes.
Take away from heat and add the greens; leave the pot for 10 minutes covered, then mix the soup and serve up to 16 cups.