Juicy Skillet Pork Chops With Sauce is a quick, healthy, and easy-to-make dinner. This recipe ensures juicy, tender, and flavorful pork chops without fuss.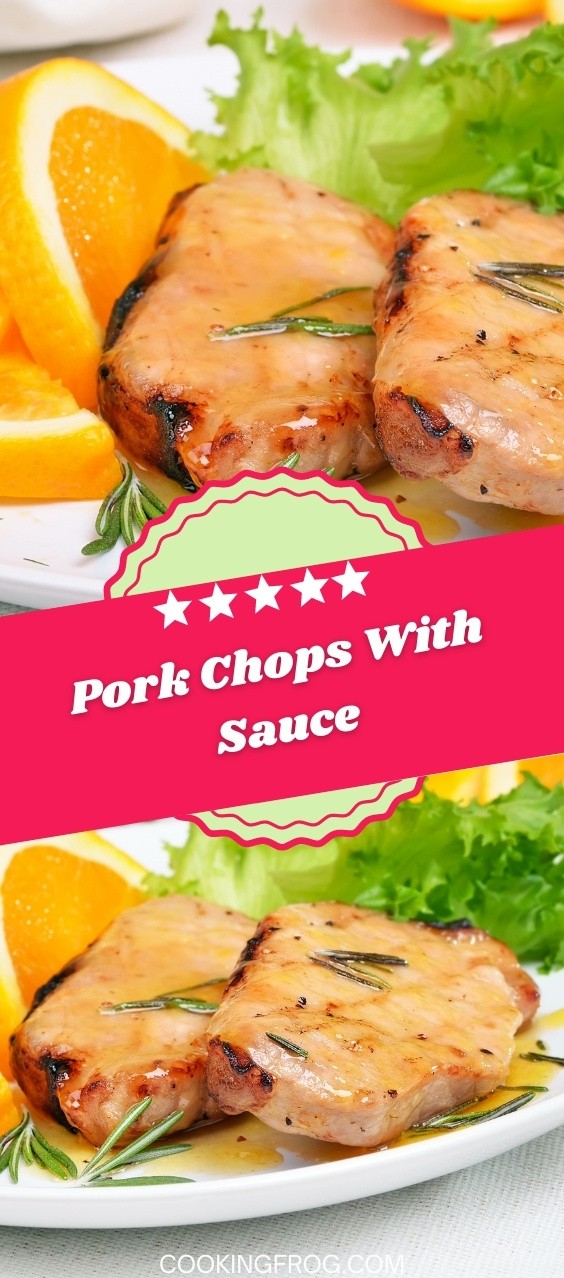 Ingredients
4 about 1-inch thick pork chops
Salt to your liking
tablespoon of flour
1 teaspoon of chili powder
1 teaspoon of garlic powder
1 teaspoon of onion powder
½ teaspoon of smoked paprika
½ teaspoon ground black pepper
tablespoon of olive oil
1 cup of chicken stock
1 tablespoon of apple cider vinegar
2 teaspoons of honey
1 tablespoon of butter
2 tablespoons of chopped parsley, fresh
How to make Juicy Skillet Pork Chops With Sauce
Take the pork chops and season on each side with salt and pepper — we tend to use less than ¼ teaspoon of fine salt per pork chop. Set the chops aside to rest for half-hour.
Meanwhile, create the spice rub. Take a small bowl, and combine the flour, garlic powder, chili powder, onion powder, and smoked paprika. After half-hour has passed, use a paper towel to pat the pork chops dry, then rub each side of the chops with the spice rub.
Heat the oil in a medium-sized skillet (with a lid) over medium-high heat. Add the pork when the oil is hot enough and looks shimmery. Cook till golden, 2 to 3 minutes.
Flip the pork so that the cooked side is facing up. (If there's a fattier side of the pork, use kitchen tongs to hold the chops, pressing the fat side down till it sizzles and browns slightly; around thirty seconds.) cut back the warmth to low, then cover the frying pan with a lid.
Cook for six to twelve minutes or till a kitchen thermometer reads 145 degrees F, once inserted into the thickest part of the pork chop.
Move the pork chops to a plate and cover them loosely with aluminum foil. Let the pork rest for five minutes.
For the sauce:
While the pork chops are resting, it is time to make the pan sauce. Increase the warmth to medium-high, then add the chicken stock, vinegar, and honey. Use a wooden spoon to scrape the bottom of the pan so that any stuck bits of pork come back up.
Bring the sauce to a simmer and cook till it's reduced by half. Taste it and then regulate the seasoning with salt, additional vinegar, or honey.
Slide the frying pan off of the heat, and once the sauce is no longer simmering, swirl within the butter.
Slide the pork chops back into the pan and spoon some of the sauce on top.
Or you can slice the chops and then place them back in the pan. Scatter some fresh parsley over the pork chops, and they are ready to be served.
See more pork recipes:
Garlic Butter Juicy Pork Chops Recipe