German Oven Pancake Recipe is so easy to make that you won't need more than 5 minutes to prepare it. This pancake is perfect solution for a quick but delicious breakfast for your family.
Because of a busy morning, breakfast can be a real struggle. Hot and delicious this breakfast should be served at least once a week. With all the ingredients at your hands and 5 minutes prep time, this breakfast is the ideal choice.
What are German Pancakes?
These German Pancakes are not made exactly like classic German pancakes. These are more American take on German pancakes. You can bake them entirely in an oven, or started in a pan and finished in the oven. Made with milk, eggs, vanilla and flour. As pancakes bake in the oven they will first puff up, and later on, they will fall as they cool off.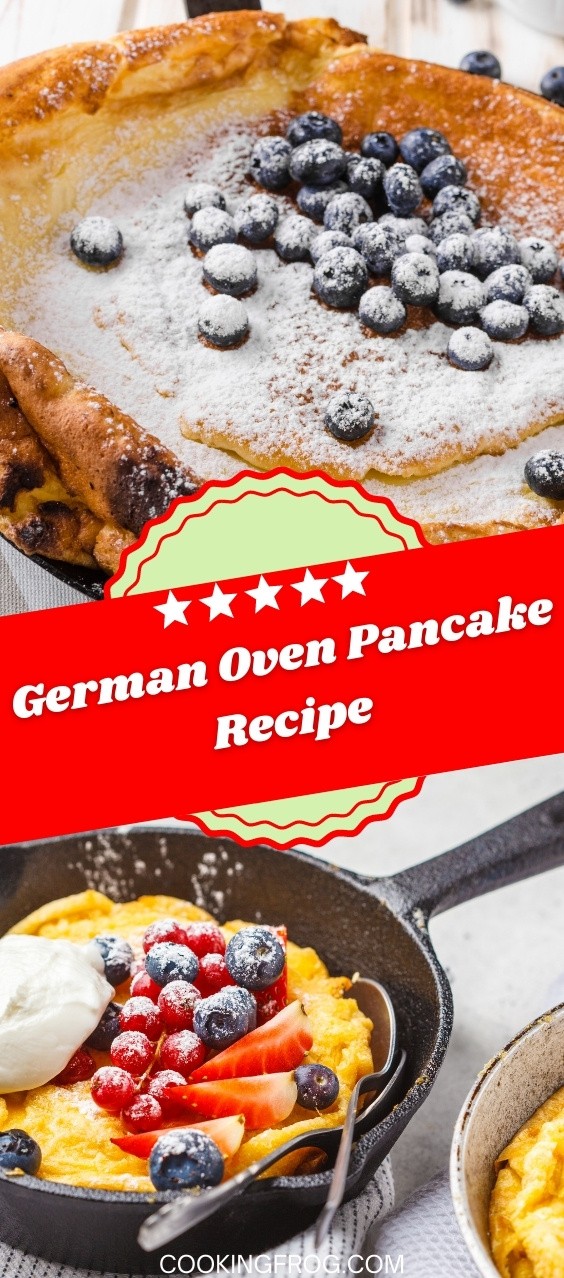 Ingredients
Half cup of flour, all purpose
3 whole eggs
Half cup of milk
3 tablespoons of butter, melted
1 tablespoon of sugar
1/4 teaspoons of salt
German Oven Pancake Recipe
Heat the oven to 450 degrees F. Whisk the milk, eggs, salt, sugar and melted butter in a medium-sized bowl. Add in the flour and stir slowly until well combined, and be careful not to over mix it.
Take the 9 or 11-inch cast-iron skillet and add in one tablespoon of melted butter.
Add the batter into a skillet and bake until the edges turn brown, it should take 12 – 18 minutes for the pancake to be baked.