Denver Omelet Muffins Recipe is full of cheese, onions, ham and peppers and are a great meal to make ahead. This Denver Omelet recipe is one of the easiest I've ever made.
Since the springtime is coming fast and the kids are spending more and more energy, they often come from school starving i need a quick and tasty recipe for them. The good thing about these Denver Omelet Muffins is that they can last a whole week. Just reheat them in the microwave, and you have yourself a delicious breakfast for the whole family.
Full of protein, these muffins make a great breakfast and will become your family's favorite morning meal.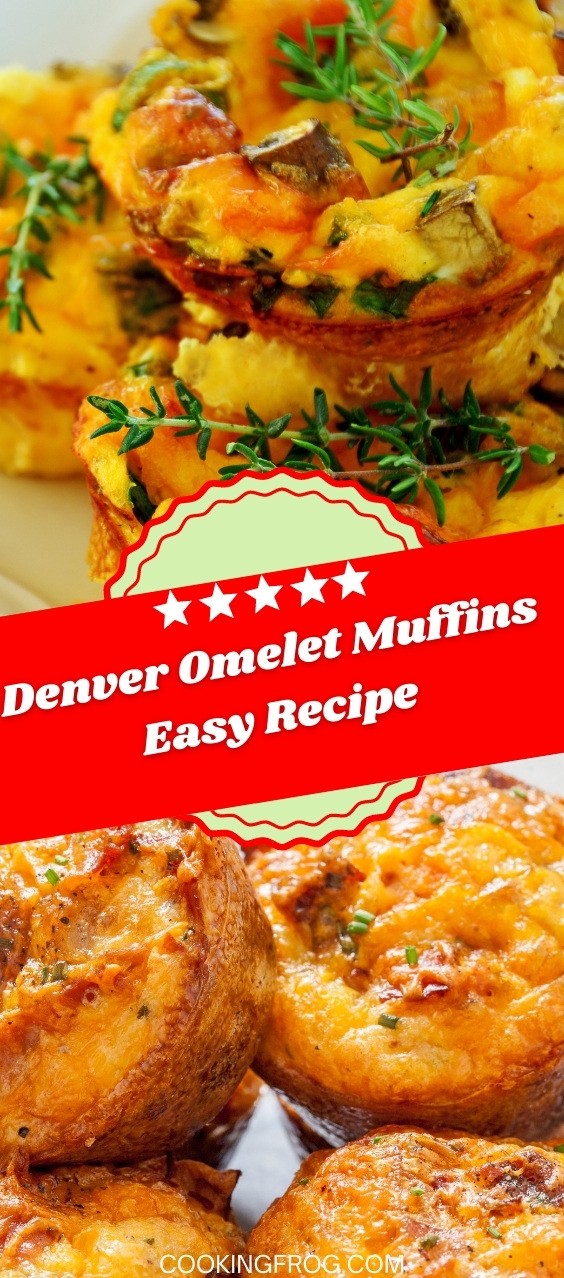 Ingredients
Half cup of chopped onions
Cup of chopped green pepper
8 ounces of ham, cooked
Cup of cheddar cheese, shredded
8 whole eggs
Half cup of cream
Teaspoon of salt
Quarter teaspoon of pepper
Green onion for garnish, sliced
Instructions for Denver Omelet Muffins
Heat the oven at 400 degrees F.
Grease a muffin pan, just lightly. Place the green pepper, onions and ham equally into the muffin tins. Top it with some cheddar cheese evenly.
Whisk the whole eggs and half and half cream in the medium size bowl and season it with salt and pepper. Pour the eggs over the cheddar cheese and fill until tins are full.
Bake for about 20-23 minutes. Serve them while they're worm. You can also store the muffins in the refrigerator or freezer. To reheat them while they're frozen it takes about 1 minute, or around 30 seconds if they're refrigerated.