Southwestern Egg Muffins Recipe is a mix of flavors of a Southwestern omelet made in a muffin tin. These Avocado Egg Muffins are so simple and easy to make that you will make them at least once a week.
Even if you don't like southwestern flavors, you can make them to your taste just by swapping the ingredients. Our favorites are bacon, crispy hash-browns and cheddar baked in a cup.
Egg Muffins combinations ideas
green bell pepper, onion, ham and cheddar
white cheddar and spinach mushroom
corn, chili, black beans and cheddar
red bell pepper, sausage, provolone and onions
You can also experiment and be creative because once you make these egg muffins you can make them according to your taste. If you have any ideas, please feel free to write down in the comment section.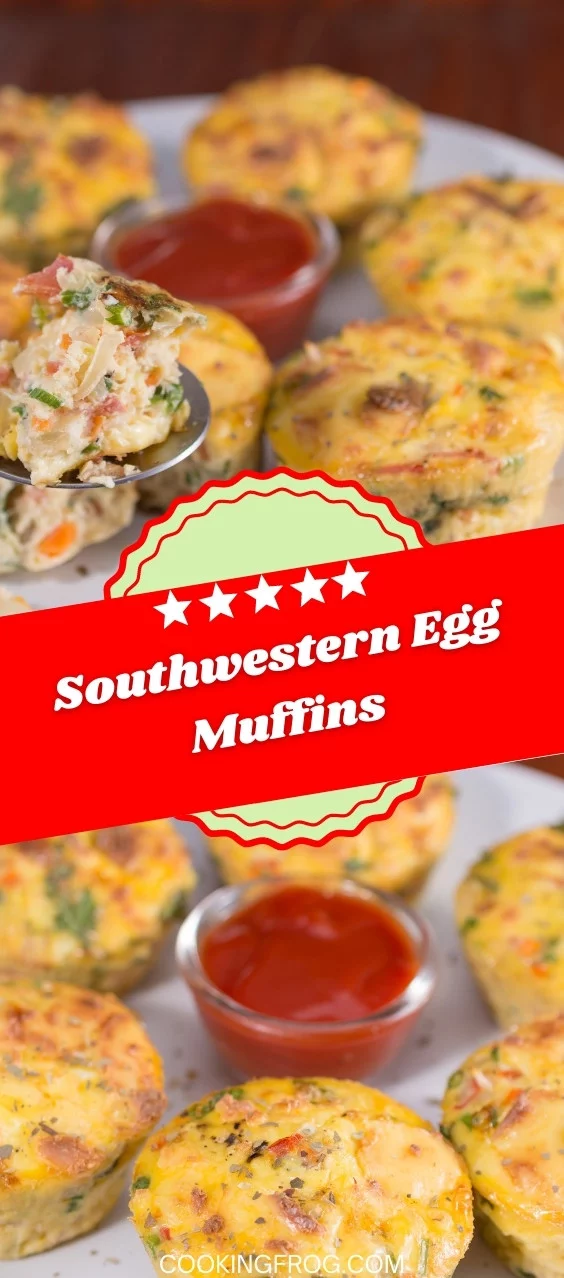 How to make Southwestern Egg Muffins?
Heat the oven to 350 degrees F.
Add eggs, cayenne pepper, cumin and black pepper in a large measuring cup.
Take a cooking spray and spray the muffin tin.
Add in avocado, tomato, black beans, pepperjack cheese and cilantro.
Pour eggs into the tin, but not full, just below the line. Because they will inflate, but don't worry, once you take them out of the oven, they will deflate.
Bake the egg muffins for about 20-24 minutes.
You can decorate with avocado.
Ingredients
8 Whole eggs
Half teaspoon of salt
Quarter teaspoon of black pepper
Half teaspoon of cumin
Very little cayenne pepper
Can of drained black beans
1 chopped avocado
1 tomato, chopped
4 ounces of diced pepperjack cheese