Red Potato Creamy Soup is the soup your whole family will enjoy. Filled with baked potatoes, chives, cheddar cheese, sour cream and bacon, this soup totally fits into a category of comfort foods.
How to make Red Potato Creamy Soup?
Cut previously washed red potatoes into small cubes, and dice the onions, celery and carrot.
Over a medium heat, cook the bacon in a large pot. Cook to your desired dononess.
After the bacon is cooked, place it on a paper towel and press to remove all the excess grease. Chop the bacon coarsely.
Leave about 3 tablespoons of bacon fat, drain of all the rest.
Add in the celery, onion and carrot and cook for about 6 minutes, or until the onion is translucent. 30 seconds before it's done add the garlic in.
Place in the red potatoes and toss all to coat nicely.
Pour in around 50 ounces of water and add 6 normal sized chicken bouillon cubes
Cook to a boiling point and reduce the heat and cook until the red potatoes are tender. It should take around 10 minutes more.
Mash down some of the potatoes using a potato masher, but leave some chunks.
Melt down the butter in another bowl and whisk in the flour slowly. Cook for 60 seconds on medium heat.
Add two cups of milk, very slowly, until thickened enough. The milk used should be at room temperature. Season with salt and pepper.
For the potatoes: add in 2 more cups of milk, cream mixture, sour cream, green onions or chives, 16 ounces of cheese and one half of previously cooked bacon.
Cook and stir slowly, until the cheese is melted nicely.
Top each serving bowl with remaining cheese, bacon and chives or onions.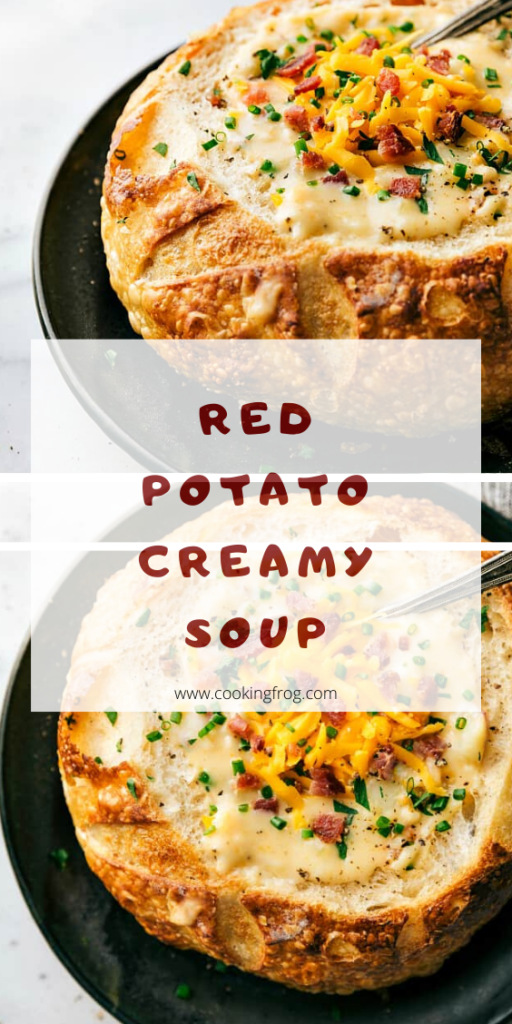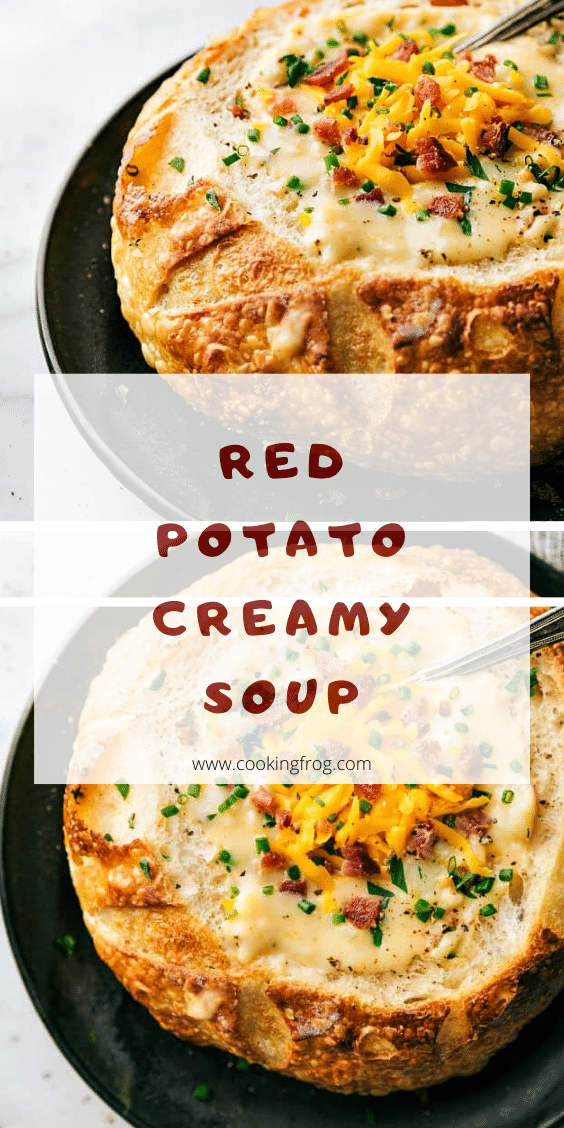 Ingredients for Red Potato Creamy Soup
1 package of bacon, smoked
1 Green onion
2 celery stalks
1 Carrot, large
2 teaspoon of garlic, minced
2 pounds of red potatoes, sliced in cubes
6 regular size chicken bouillon cubes
8 Tablespoons of butter
12 Tablespoons of flour
4 cups of milk
8 ounces of sour cream
18 ounces of cheddar cheese, separated
Pepper and salt
Green onions or chives
Hard Anodized Nonstick Cookware Set, Pots and Pans Set, 13 Piece, Black