Baked Crispy Garlic Avocado Fries are perfectly crispy when coated in garlic panko crunchy crust, and baked. They are the perfect side to your main meal and a great appetizer.

Underripe avocados
The avocados hold up nicely when you're dredging them in eggs, flour and panko mixture. They are not to hard to fry. They will soften in the oven, regardless they are somewhat hard and underripe.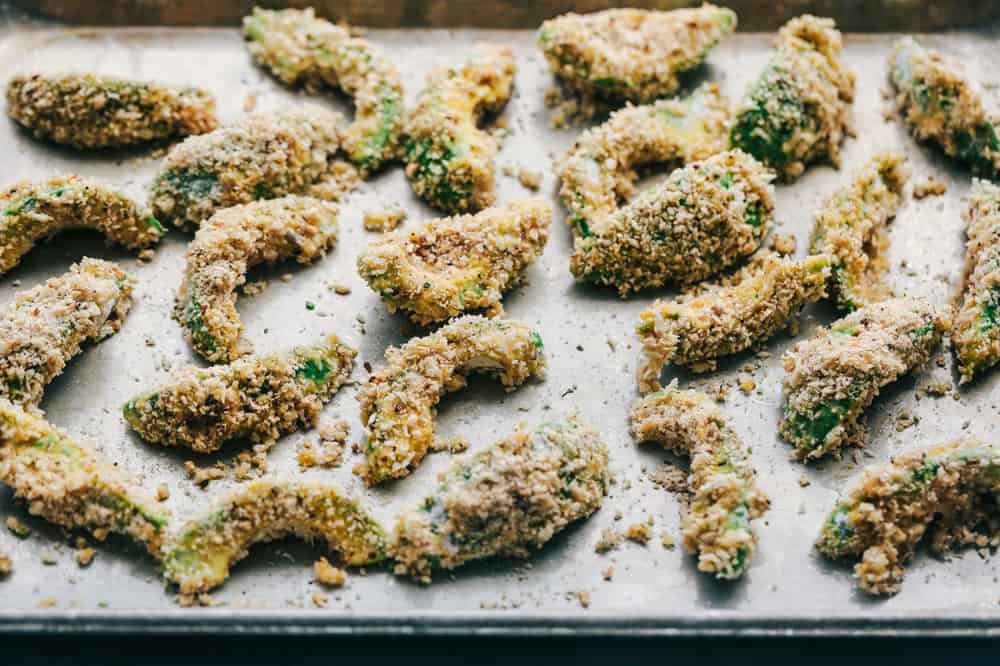 How to make avocado fries?
Cut the avocado into fries, and depending on how thick you want them to be, cut them in half again. Dredge the avocado in the eggs first, flour second and in crispy panko mixture last.
Heat the oven to 400 degrees Fahrenheit. Bake until the coating is brown (lightly) and crispy, it should take about 12-15 minutes.
When you're half way through baking process, turn the sides so they bake evenly.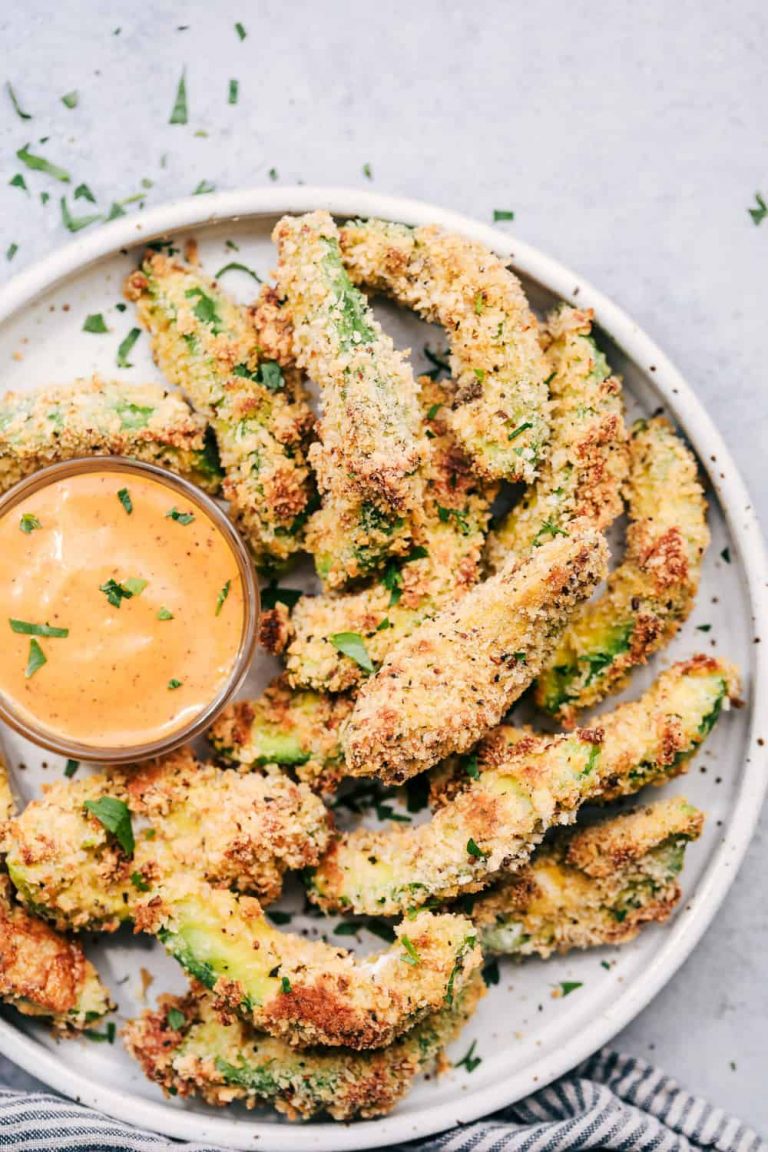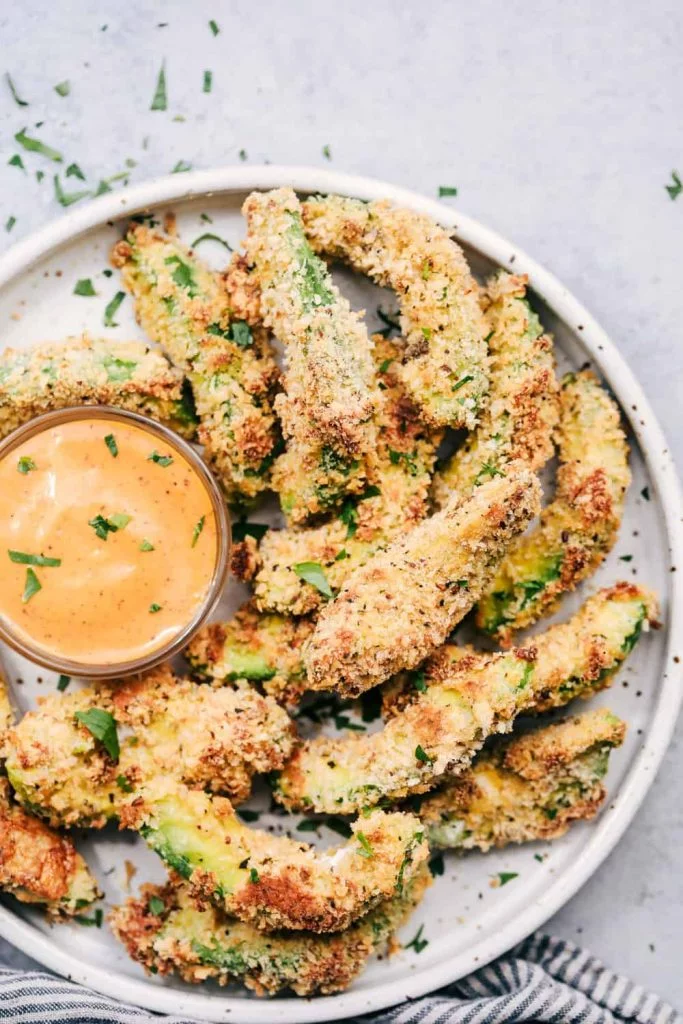 Baked Crispy Garlic Avocado Fries
Heat the oven to 400 Fahrenheit. Grease the baking sheet, just lightly.
Cut the avocado into fries. Depending how thick you like them.
Take a small, shallow dish and flour, take another dish for the eggs and in the third dish combine Italian seasoning, panko, salt and garlic powder.
Dredge the avocado fries in the flour, eggs and panko at the end. Place them on the baking sheet you've already prepared.
Last step, spray the avocados with olive oil and bake until they're lightly brown. For about 12-15 minutes.
Honey chipotle dip goes grate with these avocado fries. Enjoy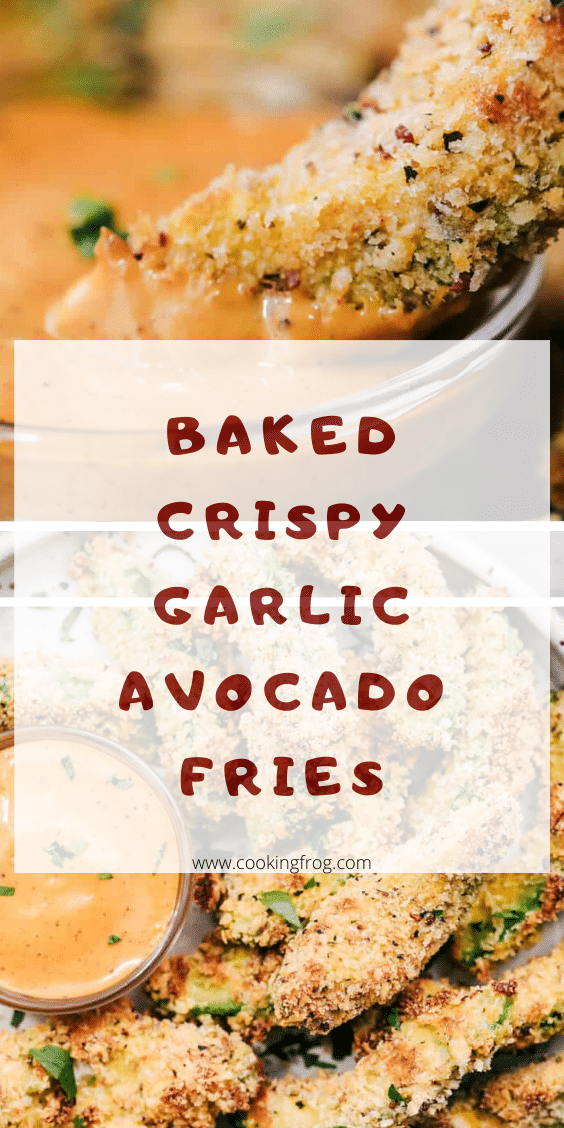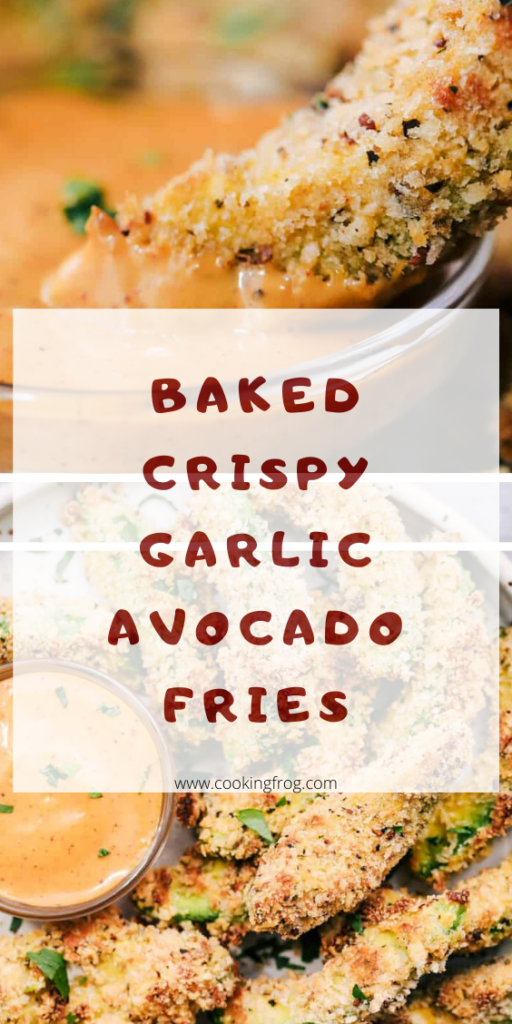 Ingredients
4 slightly firm avocados
Cup of flour
Cup of panko
3 whole eggs
Tablespoon of Italian seasoning
One teaspoon of salt
One teaspoon of garlic powder
 
Honey Chipotle Dip:
6 ounces of Greek yogurt, non-fat
2 tablespoons of mayonnaise, low fat
One Chipotle in adobo sauce
A teaspoon of honey
Quarter teaspoon of salt
garlic powder, according to your taste.